Case Studies
COVID-19 Screening Solution Built With SharePoint and InfoPath
This healthcare industry customer specializes in operating and managing nursing care facilities. In early 2020, the COVID-19 outbreak posed a heightened threat to our customer's resident population of older adults, many with underlying chronic medical conditions. They turned to their Microsoft technology stack to build solutions that would help protect their residents.
The Challenge
A Need for Effective Screening Tracking of All Visitors, Vendors and Staff
The customer recognized the need for effective screening of all visitors, vendors, and staff, as a measure to help prevent the coronavirus disease from entering and spreading throughout their facilities. Their goal was to implement an effective screening solution that would easily adapt to changes in requirements, reduce person-to-person contact, eliminate the potential for data entry errors, and centralize the data in electronic form.
Upon completion, the customer would realize the following main benefits:
Collection of critical COVID-19 related information from site personnel and visitors
Prevention of COVID-19 from entering and spreading throughout their facilities
Quick and easy report generation from data collected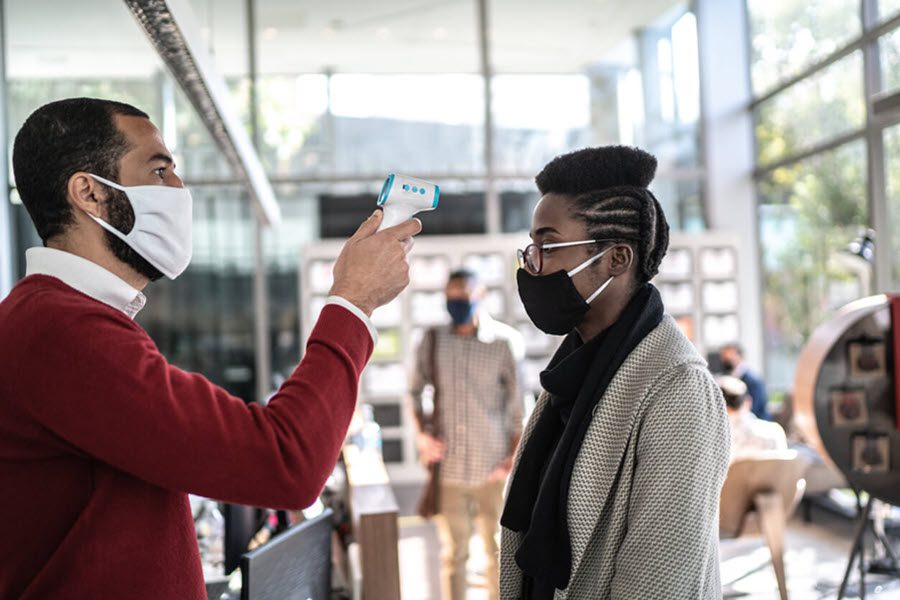 The Solution
Digitized Forms Using Existing Technology
IncWorx worked with the customer to gather and decipher the various rules, regulations, and recommendations provided by the government surrounding COVID-19 screening and the nursing care industry. We converted several PDF forms to tablet/kiosk-friendly versions for the purpose of limiting close interaction and handling/sharing of physical items. Our customer was able to leverage their existing investment in SharePoint 2016 and InfoPath for hosting the solution and storing/tracking the results.
Some highlights of the solution include:
Leveraged SharePoint for data storage
Converted paper forms to InfoPath forms
Tablet and Kiosk friendly versions
Easy to update design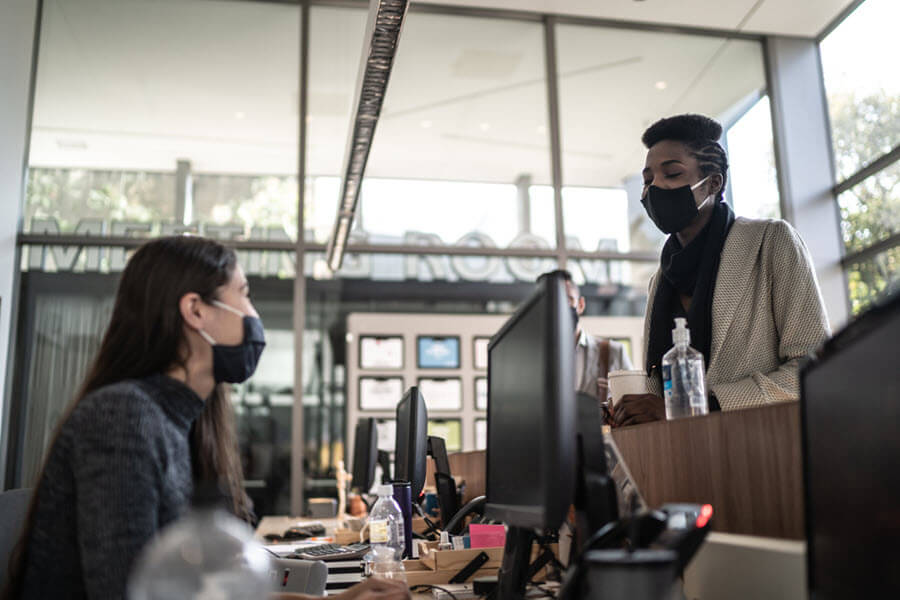 The Outcome
Effective Control, Limited Access and Reduced Exposure
Upon completion and implementation of their new COVID-19 screening solution and process, our customer was able to effectively control and limit access to their facilities and therefore reduce exposure to the virus and its overall impact to its residents and staff.
The Conclusion
Realizing the Benefits of an Effective, Minimum Interaction, Screening Solution
Technology, combined with strict adherence to policies and procedures, can literally save lives. By taking action and engaging with IncWorx, our customer was able to leverage technology to quickly implement an effective, low interaction COVID-19 screening solution that helped to protect its staff, residents, and visitors.