Technologies
Business Intelligence Consulting Services
Business intelligence consulting services provide strategic and technical guidance necessary to gain valuable insights into your business.
Become Your Boss's Big Data Superhero
Your boss and your business are always looking for an edge. How can we reduce costs? How can we increase our manufacturing speeds? How can we improve customer satisfaction? Business intelligence is the key to gaining a competitive advantage.
BI systems provide decision-makers with interactive dashboards and actionable insights. As a Microsoft Gold Partner, we have honed best practices for developing a BI solution built around:
Interactive Reports
Advanced Analytics
Data Visualization
Data Analytics
Actionable Insights
Predictive Analytics
Microsoft Power BI Report
Microsoft Power BI Solution
Microsoft Power BI Dashboards
How Our BI Consulting Service Will Work For You
Step 1
Schedule a Free Consultation
You've got a business challenge. Our team is ready to talk to you about finding the right solution on a free 30-minute discovery call.
Step 2
Choose The Service That's Right for You
Your budget, your needs, your capabilities. We will present you with options and you choose the one that works best for you.
Step 3
Meet With Your New Senior-Level Expert
Get senior-level staff assigned directly to your project. They'll learn everything about your business and get to work.
Step 4
See Results Immediately
Don't wait to get faster, more efficient, and more capable. You will immediately see results and the difference in working with us.
Your Needs. Our Expertise. Let's Get To Your Work.
You deserve more than a cookie-cutter consulting company. We have a solution customized for your needs, budgets, and goals. Let's get to work.
Project Consulting Services for Business Intelligence
When you have a project with a defined outcome, you want a defined scope of work. Our BI Consulting Scoped Projects provide a roadmap to success, with the budget and timeline set in advance. No surprises. Just success.
Staff Augmentation Business Intelligence Consultant
There's no need to hire full-time staff to solve temporary problems. Our staff augmentation services deliver senior-level expertise to your day-to-day work, for as long or as short as you need it.
Short-Term Pay-As-You-Go Support from a BI Consultant
Work directly with a business intelligence professional. With online purchase options ranging from two hours to two weeks, this is a great way to troubleshoot a number of outstanding issues you're experiencing in your existing application.
Business Intelligence Managed Services: A Different Kind of Support
Microsoft Unified Support is expensive and unreliable. Our Managed Service support is affordable, fast, and easy to use. Whether you are making the switch or using support for the first time, go with one of the only Gartner-Recognized alternatives to Microsoft Unified or Premier support.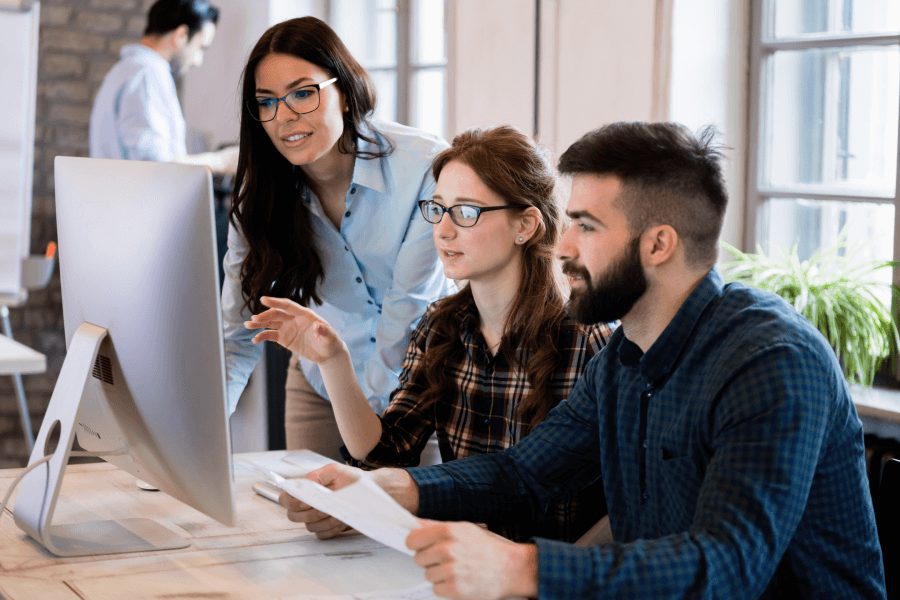 "IncWorx has been a complete pleasure. They not only helped with front end transition to new platforms but have been a great partner to our internal ITS staff."
Heather Palmer
Improve Your Business with the Power Platform
Build cost-effective end-to-end business solutions faster with Microsoft's no-code/low-code suite of tools.
Reduce your development time and costs using pre-built services, connectors and data sources.
Connect to your data, add business logic and build apps that work in your web browser or on your mobile device.
Power Virtual Agents Consulting
Improve your customer service and your employee satisfaction with self-service chat.
Chatbots quickly respond to questions and requests, freeing your team to focus on value-added tasks.
Increase your productivity and cut costs with powerful apps designed to automate processes.
Benefit from hundreds of pre-built connectors available for popular apps and other Microsoft cloud services.
Power Pages Consulting
Improve efficiency, increase communication and streamline your business process with secure sites.
Build sites for all of your business processes including onboarding, tracking, vendor management and more.
Expand your business intelligence capabilities and improve your business results.
Create drag and drop dashboards and reports that give your team visibility to both local and cloud data sources.
Power Platform Consulting
Bring all of your business processes to a single platform while reducing your dependency on 3rd party products.
Build cost-effective end-to-end business solutions faster with Microsoft's no-code/low-code suite of tools.
Experience To Get The Job Done Right The First Time
Business Intelligence has been around for a while. It can be complicated. Luckily, our team of senior-level Power BI developers has seen it all. We know how to make it work…and most importantly, we know how to make it work for you.
Save time. Save money. Let's get it right the first time.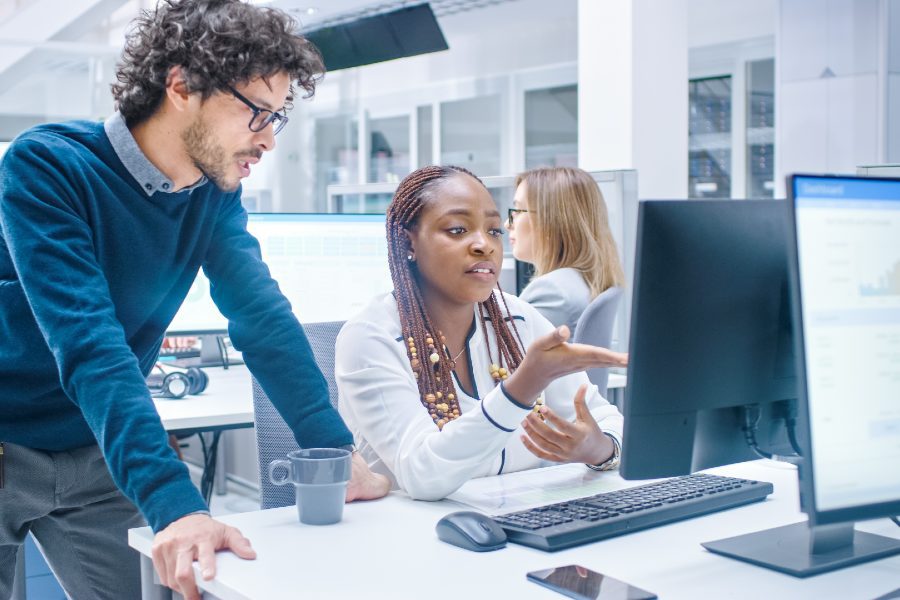 Business Intelligence Consultants With Experience
Our business intelligence consultant can play a number of roles. For some companies, we take complete ownership of the business intelligence process. In others, we work closely with an in-house team to fill technical or strategic roles that require specialized skill sets. Skill sets that are hard to find and often an expensive resource for many companies to add.
The business intelligence solutions we design and build provide your knowledge management business users with business analytics and reporting capabilities. The ability to analyze the data will allow your team to create valuable business insights. This meaningful insight provides executives, managers and project managers the real-time data they need to make better decisions.
Designing Business Intelligence Solutions
Our team of experts allows us to design your entire business intelligence solution. We can also come in mid-project to provide guidance to your team at critical points.
We've worked with small companies just getting started with BI tools and enterprise corporations with dedicated teams of BI specialists. From initial kickoff to completion, the IncWorx team has the experience necessary to make your project successful.
Get More Done.
Strategy Building
Before starting your BI project it's important to take inventory of all your business requirements. Where is all your business data? How do your users utilize the data? What is your overall business goal or goals?
Answering these questions is a crucial first step to building a strategy. It is also important that your strategy works for you now and can be expanded in the future. Your BI consultant will have worked with companies big and small to conduct formal BI Strategy discovery sessions. During these sessions, we will discuss your needs, document your goals and develop a strategic road map for your BI solution.
Implementation
With a BI strategy roadmap in place, we will get to work laying the foundation for implementing your new BI platform. Doing so requires experience and expertise in key areas.
Data Analysis
With SQL Server Analysis Services (SSAS) or Azure Analysis Services, we provide your information workers with predictive BI capabilities. We start with logical and physical data modeling. Next, come data warehousing and the creation of big data cubes. The end result ensures you have one single source of truth for your team.
Data Integration
We use SQL Server Integration Services (SSIS) to solve complex business problems. If your employees are spending more time switching between data sources than they are analyzing data, it's time to help. If you're looking to move data, populate a data warehouse or mine existing data, we are your guide.
Data Reporting
Using SQL Server Reporting Services (SSRS) and Power BI Report Server we will create visually engaging reports, KPIs and dashboards. These business intelligence tools offer traditional paginated reports as well as modern responsive mobile reports and web portals.
Optimization
Once your team begins to utilize your BI solution, areas for improvement will become evident. Our team can analyze the feedback from teams across your company and recommend ways to optimize your business data.
Optimizing data warehouses, integrations and reports regularly ensure you will meet the always-changing needs of your team. Our Microsoft Professional Support Services is a great way to add ongoing business intelligence consulting services.
Relevant Articles to Expand Your Business Intelligence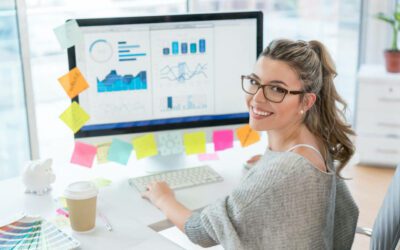 As businesses strive to compete in a global market, they look for any advantage they can get. Business intelligence vs data analytics is two of the most popular ways to gain insights into what is happening within the company and how to improve operations. But what is...