When you first started your nonprofit organization, you may have thought you'd be able to devote your time to making a positive impact, fighting for change, and transforming the world one transaction at a time. But over time, you've likely discovered that running a nonprofit isn't as idealistic as it seems. It can turn into a lot of paperwork, compliance checks, and tedious work.
Microsoft Azure can help you streamline those tedious processes you dread and get your focus back on changing the world. Read on to discover the benefits of Azure for nonprofits.
What is Microsoft Azure?
Before we dive into the benefits Microsoft Azure can bring to your nonprofit, let's talk some about what it is. Azure gives you the flexibility and power you need to build, manage, and deploy custom applications. You can choose every aspect of your design, from languages and frameworks to infrastructure and data centers.
Azure is a Microsoft cloud-based program that helps you manage almost every online aspect of your business. You can manage your data, optimize your workloads, and build applications custom-tailored to your needs. You can also help streamline your product development process to keep your business growing and thriving.
Benefit 1: Create Custom Microsoft Cloud Solutions
When you take stock of how your business operates today, how many cobbled-together solutions do you have? Do you still do some things by hand because you haven't been able to find a program that does quite what you need? Are there processes that it takes new employees months to learn because they're so convoluted?
With Microsoft Azure, you can streamline all of those processes with custom solutions. Their simple-to-use interface allows you to build web applications to meet any need your company may have. And with full scalability, you never have to worry about outgrowing the programs and solutions you're building.
Benefit 2: Set Up Better Automation
If you want to make the most of your time and money, automation is the name of the game. There are almost certainly repetitive, simple processes that your employees spend time on every day. Imagine if they could spend their time working towards your mission statement and pursuing more important work instead.
Microsoft Azure can help you create and manage automation processes that will streamline your business. You can create emails that go out in response to a certain trigger, set up communication pathways that keep all your employees in the loop, and automate data backups. When your team doesn't have to focus on doing the mundane anymore, they'll have more resources to devote to changing the world.
Benefit 3: Save Money
As a nonprofit, money is always one of the top concerns on your list. You may not have very many resources to devote to expensive software programs or lengthy employee training. But with Microsoft Azure, you can get the capability you need without blowing your budget out of the water.
For one thing, Azure can help you to analyze your finances and figure out how to optimize your profits and reduce your expenses. Azure also works off a pay-as-you-go model that places less up-front financial strain on your business. And thanks to Microsoft's size, you'll be able to get the benefits of enormous volume discounts.
Benefit 4: Make Compliance Easier
Aside from money, your biggest concern as a nonprofit may be maintaining compliance. There are likely a lot of rules and regulations you have to follow, and your business could lose its nonprofit status if you don't dot your i's and cross your t's. But maintaining compliance and being prepared for an audit at any time can be cumbersome, to say the least.
Azure can help make compliance easier thanks to its automation and organization abilities. You can automate many of the processes you need to maintain for your business so you don't have to worry about remembering them. And if you get audited, Azure can help you organize your information so you can gather it with the click of a button – no panic, hassle, or rush.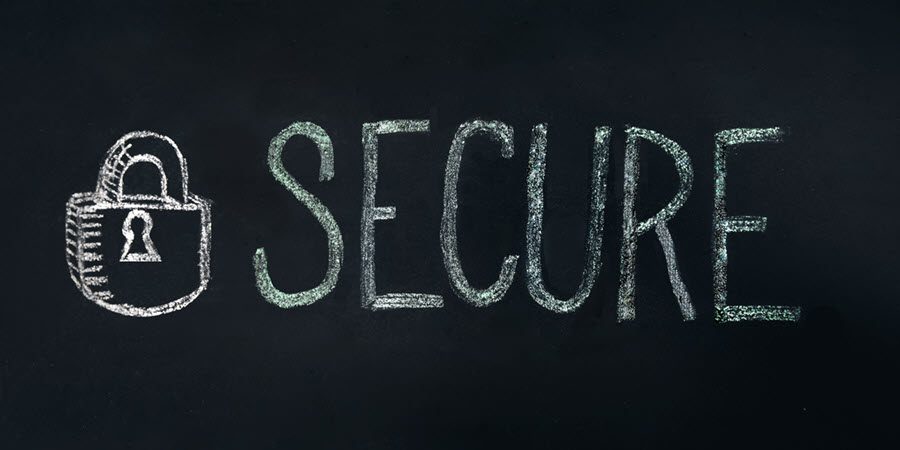 Benefit 5: Get Better Security
Security is a concern for any business, but especially for nonprofits that may be working with donations or beneficiary information. Taking proper security measures can get expensive and can turn into another of those tedious tasks that take away from the work you really want to do. Azure makes your security simple and solid a hassle-free way.
Microsoft provides multi-layer security and intelligent threat protection to keep your data private. In fact, more than $1 billion and 3,500 cybersecurity experts went into crafting Azure's security system. And with secure off-site servers maintained by Microsoft, you can rest easy knowing your information isn't going anywhere.
Benefit 6: Improve Your Availability
As a business owner, you may feel that you're always on call, and in the age of the internet, your business always needs to be available. Every minute that your system is down represents lost revenue. But if you're working across the world to make a difference, improving your availability may not be easy.
Microsoft has the structure you need to keep your platform up and running nearly 100 percent of the time. With availability in 140 countries and a presence in 55 regions worldwide, Azure can keep you running no matter where you work. Microsoft also offers an agreement that guarantees you less than five hours of total downtime each year.
Discover the Benefits of Azure for Nonprofits
Running a nonprofit isn't easy, but having the right tools can help you make a bigger impact. Microsoft Azure can give you the power and security you need to optimize your process. And with a pay-as-you-go plan, it will deliver the service you need for the price you can afford.
If you'd like to discover the benefits of Azure for nonprofits for yourself, check out the rest of our site at IncWorx. We provide consulting and support that make your Microsoft technology easier to use. Request a call from us today and start working smarter, not harder, to make an impact in your field.