Welcome to our Business Intelligence 101 guide. You will find it particularly interesting given the business intelligence sector is exploding, with a forecasted growth rate of 30.6% by 2025.
As the need for BI solutions becomes increasingly urgent, adoption is increasing over a variety of industries. These include healthcare, retail, oil, food and telecommunications.
If you have yet to discover exactly what business intelligence is, and why it is important—do yourself a favor and keep reading.
In this age of big data, without business intelligence, you and your organization could be falling behind as other businesses implement this pivotal function.
So, stay with us as we share with you the 101 on business intelligence in 2020.
What is Business Intelligence?
The term business intelligence comprises the strategies and technologies that businesses use to analyze data. These include:
Data mining
Data analysis
Data tools
Existing infrastructure
Data visualization
Data warehouse
Data-centric best practices
Through the use of these business intelligence tools and techniques, raw data, from a variety of data sources, can be transformed into actionable information.
Business leaders, stakeholders, and managers can then use this information to make informed data-driven decisions.
Traditional BI Solutions vs Modern BI Solutions
Traditional business intelligence consists mainly of reports generated by IT departments.
Over the last decade, this has morphed. Now business intelligence is largely characterized by self-service models where business users can access data directly.
This has revolutionized how organizations can leverage BI solutions and company data.
Thanks to the ability of instant access and self-generated reports, businesses can gain real-time insights into key company metrics. This is then used to inform decision making.
What is a BI System?
As mentioned above, business intelligence systems are made up of business intelligence techniques (such as data management), data systems and infrastructure, and tools that can turn raw and unprocessed data into digestible forms. These include charts, graphs, and histograms.
In most organizations, the nuts and bolts of this would look somewhat like a combination of:
Business intelligence personnel
IT personnel
Data stacks and other company systems such as WMS, ERP systems, CRM systems
BI solutions and tools
Some of these elements will already be present in most large organizations. BI solutions typically work on top of existing infrastructure. They can, therefore, be implemented independently and subsequent to these other systems/technologies.
For most large organizations, putting in place a BI department will also be necessary. Along with implementing BI software.
In some cases, particularly in smaller businesses, this might not be necessary. Instead, some companies can rely on one BI professional or the services of BI solution consultants.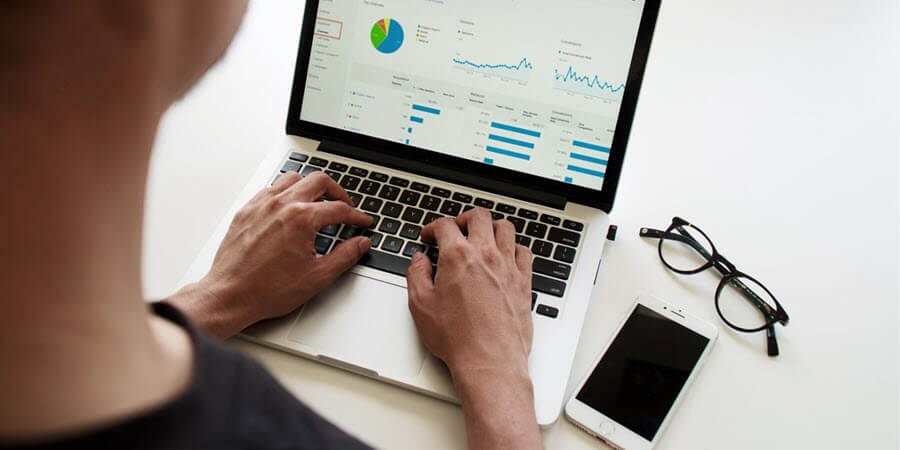 Business Intelligence vs Business Analytics
One area of common confusion is the difference between business intelligence (BI) and business analytics (BA).
Opinions on this vary widely depending on who you ask. However, generally speaking, business analytics can be considered a subset of BI. BI utilizes analytics, but analytics does not utilize BI.
Two other differentiations are:
Business analytics often focuses on predictions, and
BI is geared towards creating visual representations of data (where BA does not typically do this)
The Importance of Reliable BI Solutions
Now that you know what business intelligence is, let us take a look at why this is such an important area for modern businesses.
It Can Reduce Data Waste
According to a survey done in 2016 by Hubspot, the average company manages 162.9TB of data. In the four years since then, this number has likely increased. While the study showed that the largest slice of the data pie is externally generated.
However, this data is, in many cases, largely underutilized. Despite this, data has been described as the new gold rush for businesses.
According to estimates, 55% of data collected by companies is classified as 'dark data'. This means data that is gathered and stored, and yet is never used or sees the light of day.
In an age where data is considered a business asset and even a commodity — this is a glaring waste. Not only is the data wasted, but so are the resources used to collect and store it.
The reason behind this lack of data utilization lies in inaccessibility. Raw data is meaningless until it is analyzed, mined, or transformed into intelligible information that humans can uptake.
BI solutions offer the tools to do exactly that.
BI Solutions Offer Visual-Based Insights That Are Easy for User's to Uptake
As stated above, business intelligence systems can take raw data and transform it into comprehensive forms. One of the ways in which BI solutions do this is by allowing users to generate visual representations of data.
Information drawn up through business intelligence systems is pre-tailored for human consumption. This is due to the fact that visuals are far more effective when it comes to data uptake than text.
Research has found that presentations using visual aids were 43% more persuasive than unaided presentations.
The reason for this lies in the fact that half of the brain is devoted to processing visuals. They are easier to remember—and the brain can identify images in as little as 13 milliseconds.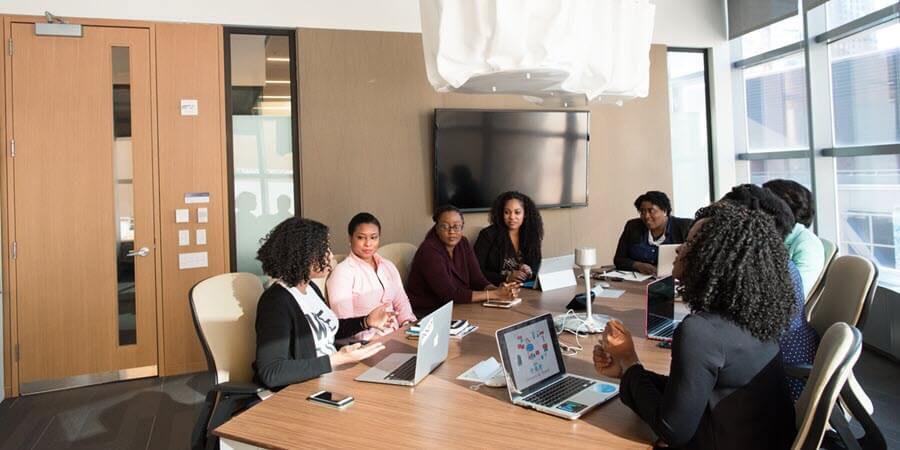 Business Leaders Are Able to Make Informed Decisions Fast
Thanks to the accessible and digestible nature of modern business intelligence reporting, BI can facilitate timely and informed decisions.
Because modern BI solutions allow for user-generated reports, employees and leaders can access information as needed. Additionally, they are also able to drill down into data by drawing up a series of reports based on their initial insights.
For example, previously when a report was needed, this had to be requested from the IT department. If once the report was reviewed, it was found that a further report would provide deeper insights, a new request would have to be initiated.
Often, the new request would go to the bottom of the pile. This type of scenario leads to delays in the business decision-making process.
In some cases, a lack of timeous data can push leaders into making uninformed decisions due to time constraints.
BI Can Increase Business Efficiency
Organizational inefficiencies are often latent and invisible, which makes them hard to fix. Even evident inefficiencies can prove challenging to resolve if the data is not there to show at which precise point they are generated.
This is another area where business intelligence can assist companies. By converting data into clear formats, BI solutions can reveal hidden areas of inefficiency. They can also allow leaders to pinpoint the exact variables that are contributing to these inefficiencies.
Systemic inefficiencies are a hard area to resolve. Especially in companies that are experiencing strong growth. However, they can leach the lifeblood out of even the most innovative and fast-growing organization.
With effective BI solutions, companies can curb this. Thereby maximizing resources and, through that, their overall bottom line.
Business Intelligence Allows Companies to Remain Competitive
One of the largest and most overarching benefits of BI solutions is that they allow companies to remain competitive. In saturated markets where competitors are always innovating and optimizing, it is vital for businesses to use all the tools at their disposal to keep up.
Business intelligence solutions are one such set of tools. Without the key, real-time insights into operations it is unlikely that businesses can perform to their optimum capacity. Or aspire to keep up with competitors within their sector who are leveraging BI solutions.
How to Implement BI Solutions
To begin implementing BI solutions you will need to ascertain a few things. These are:
Potential BI staff needs
Which BI technology solution is best for your organization's needs
Required business intelligence training
Required data integration
Of these, one of the most involved decisions will be which BI solution to select. There are numerous BI applications available with differing capacities.
One of the most widespread BI solutions currently is Microsoft's Power BI. Power BI is rooted in Microsoft's popular cloud computing service, Microsoft Azure.
According to research, 82% of cloud-based BI solution adopters use Microsoft Azure.
The Power BI service holds several perks. These include:
Seamless integration with existing applications
Self-service, rich, dashboards
Cloud and on-premise deployment options
The ability to eliminate speed and memory constraints
Little to no technical support needed
Secure publication of reports
Besides these, there are many other options out there. However, as Microsoft experts, we can confidently recommend Microsoft's offering for the application of business intelligence.
We Assist Businesses in Microsoft BI Solutions
Business intelligence is no longer a nice-to-have. It is now — in this era of big data — a must-have for any organization that wishes to remain competitive in its space.
If you are unsure of where and how to go about implementing BI solutions, simply call us. We specialize in helping businesses implement all of the Microsoft solutions, including Power BI.
To learn more about what we do, browse our consulting services, or check out our price plans.
We look forward to hearing from you and assisting you and your organization in leveraging the potential of your data sets in your business processes.