It's no secret that how we do business has changed over the last decade. This change has accelerated, which has forced organizations of all sizes to take a step back consider how to stay modern. This article teaches you how to use Microsoft 365 to modernize your business.
What Is Microsoft 365?
Microsoft 365 is a subscription service that provides users with access to various Microsoft products. This includes Microsoft Office Online, which includes Microsoft Word, Microsoft Excel and Microsoft PowerPoint.
The main idea behind this service is to provide users with everything they need to be productive from anywhere. If you're looking for an all-in-one productivity suite, then Microsoft 365 is a great option for you to consider.
Let's explore some of its key attributes.
Advanced Security
With the Microsoft 365 family of products, you'll have access to plenty of features that can help keep your data safe. In particular, it provides enhanced security features that can help protect your device against online threats.
These include multifactor authentication, privileged access management, and data loss prevention.
Perhaps most importantly, it allows you to safeguard yourself against cybercriminals.
For those who are unaware, the cybercrime industry in its entirety is estimated to be worth over $10 trillion by the end of the decade. As you might guess, hackers predominantly target business owners due to the lucrative data they can obtain. For example, they might gain access to trade secrets that they can then sell to industry competitors.
Or, they can extort the company itself in exchange for not releasing this information to the public. Unfortunately, the possibilities for hackers are nearly endless when it comes to compromising information. The good news is that Microsoft 365 receives robust updates on a regular basis to protect you from evolving threats.
Without proper security features in place, your business will inevitably fall victim to cybercrime. Since Microsoft 365 facilitates communication within your business, you also have many liabilities to manage.
Remote Access
Another great benefit of Microsoft 365 is the ability to work from anywhere.
With Microsoft 365 apps, you can create and edit documents online. This means you can take your work with you on the go and continue to be productive even when you're not in the office.
Additionally, you can access your files from any platform, whether it's a computer or mobile device. This is a great option for users who are constantly on the move.
It also allows employees to work from home without having to worry about compatibility issues. It's worth noting that the aforementioned security of Microsoft 365 carries over into remote connections that your employees use.
As long as you train them appropriately, they'll be able to work securely from almost anywhere.
Scalability
As your company grows, so will the needs of your business. If you don't have the infrastructure to support your growth, you could run into a significant number of issues in the future.
To clarify, you might be unable to manage a larger number of employees without the right systems in place.
A notable benefit of Microsoft 365 is that it's scalable. In other words, you can increase or decrease the number of licenses you have as your needs change.
This makes it a great option for small and medium businesses that are expanding or enterprise organizations downsizing. Microsoft 365 is notable for having strong compatibility across a large number of different platforms.
So, if you have a team of employees who are using different devices, Microsoft 365 can still be a viable option. This will ensure that you are able to accommodate the increased size of your company when you decide to scale your business.
File Storage
Businesses had to purchase additional storage options to store their data in the cloud in the past.
Cloud storage was an expensive proposition, and it often resulted in companies committing to a particular provider long-term. With Microsoft 365, you'll have access to storage space with minimal additional cost.
This is more than enough for most businesses, and it can be increased if needed. Additionally, you can easily share files with your team members and collaborate on projects in real-time. This eliminates the need for businesses to purchase additional storage space separately or to use a different provider.
It's also worth emphasizing that Microsoft 365 is compliant with a variety of industry-specific regulations. So, if you're worried about storing your data in the cloud, Microsoft 365 can put your mind at ease. This allows you to avoid potential legal complications, which can be crippling to businesses of any size.
For example, most of us remember the 2017 Equifax breach that resulted in a multimillion-dollar settlement.
Proper file storage is also essential for those who work in the healthcare field.
To clarify, they must adhere to the standards imposed by the Health Insurance Portability and Accountability Act. If you breach HIPAA guidelines, you can encounter many consequences.
These include fines, fees, and similar penalties. You also run the risk of damaging the reputation of your brand.
Ongoing Customer Support
One of the best things about Microsoft 365 is the level of customer support that's available.
This includes phone support, email support, and chat support. In addition, there's a wealth of resources available on Microsoft's website.
This means that you'll be able to get help when you need it. Whether you're struggling to set up a new account or need help troubleshooting an issue, Microsoft's customer service team is there to help. If you're unsure where to start, they can provide you with the information you need to get up and running.
This is something you should keep in mind before making your decision. There will likely be a time when you encounter an unexpected error or obstacle.
To make matters worse, you might also have multiple deadlines approaching. If you can't get the assistance that you need, entire projects could collapse.
As previously mentioned, Microsoft 365 for business frequently receives updates from its developers.
This ensures that the application will continue to meet your standards as time goes on. You can even take advantage of new features that developers implement to help make your internal processes easier. This can lead to an increase in revenue, more effective lead generation strategies, etc.
Access To Comprehensive Analytics
A key component of any business is understanding how well you're doing. This can be difficult to do if you don't have access to the right data.
Microsoft 365 for business includes access to a wide range of analytics that will help you make better decisions for your company. This data can be broken down into a variety of different categories, including customer interactions, sales, and marketing.
This information can help you identify where you're making the most money and where you need to make changes. Additionally, it can help you track your progress over time.
This is essential for businesses that are looking to improve their bottom line. This application could allow you to significantly improve your overall productivity when handled correctly.
Reduced Software Costs
One of the best things about Microsoft 365 business plans is that they come with a reduced software cost. You're paying for a subscription rather than purchasing the software outright. Reduced costs are particularly ideal for small businesses.
Smaller companies often do not have the budget to license expensive software.
In addition, it's worth noting that the subscription includes updates and support. You'll be able to keep your software up-to-date without having to worry about additional costs.
You can then reinvest this money into other areas of your business. So, the reduced software costs indirectly allow you to increase your company's overall profitability.
If you're looking to attract potential investors or buyers, using this application can lay the foundation for making your company an enticing investment.
How Can I Use It Effectively For My Business?
Microsoft 365 for business can be used in a variety of different ways.
You can use it to improve communication within your team, increase productivity, and learn more about how to improve your company's internal operations. However, it's essential to tailor the application to fit your specific needs. One way to do this is by creating different user roles.
This will allow you to give certain employees access to specific features. For example, you might want to give your sales team access to the CRM while restricting access to the email server.
This will help you keep your data secure while allowing employees to do their jobs effectively. Another way to use Microsoft 365 for business is by creating a document library.
This will allow you to store all of your company's files in one location. This can be helpful for businesses that are looking to reduce the amount of time spent searching for files.
You can also use this feature to share files with your team. Of course, you should neglect that Microsoft 365 offers plenty of opportunities to improve communication.
You can use the chat feature to have real-time conversations with your team. This can be helpful for businesses that are looking to reduce the amount of time spent on email.
Video conferencing allows you to have face-to-face meetings with your team.
Tailor the application to fit your specific needs, and you'll be able to see a noticeable difference in your business. Under the right circumstances, the investment you make into using this application will be recouped almost immediately after you begin doing so.
Should I Hire A Professional?
While Microsoft 365 for business is a great application, it can be difficult to set up and use correctly.
If you're not familiar with the software, hiring a professional consultant is good. They will be able to help you set up the application and configure it to fit your specific needs.
They'll also be able to provide training for your team. You can only get the most out of your Microsoft 365 plan if your team knows how to use it effectively.
When looking for a consultant, be sure that you check their reputation. They should have a sufficient amount of experience working with businesses like yours in the past. Otherwise, you will be rolling the dice hiring them since you won't have a guarantee they can meet your needs.
You should also work with someone you feel comfortable communicating with. Consulting is an ongoing business relationship, and you won't be able to get the most out of the service if you don't feel you can engage with your consultant.
How well you communicate with them will determine whether or not you reach your goals.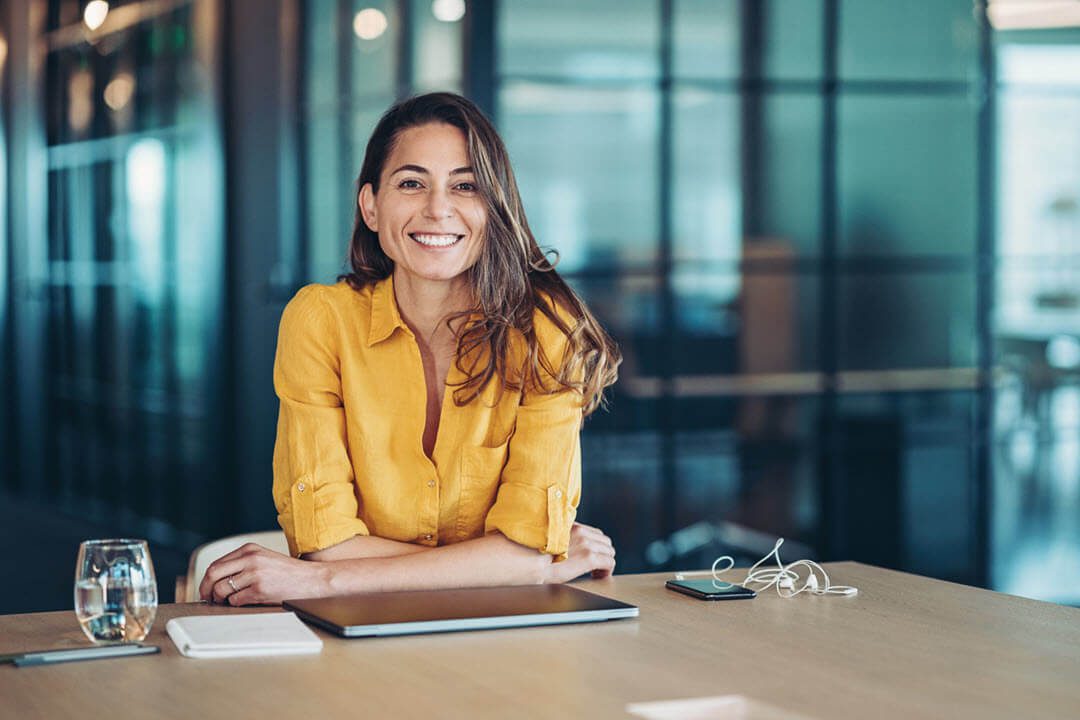 Knowing How To Use Microsoft 365 Might Seem Difficult
The good news is that it is not nearly as complicated as most people believe. Understanding how to use Microsoft 365 takes a bit of work, but you'll be able to handle this process much easier by working with a professional consultant.
Be sure that you keep this information in mind when moving forward.
Want to learn more about what we have to offer? Feel free to get in touch with us today and see how we can help.