In the healthcare field, a matter of a few seconds can save someone's life.
Improved health systems and health solutions can improve health outcomes and make the difference between a full recovery and a difficult conversation with family. With such dire real-world consequences hanging in the balance, you'd think the health care industry would be at the forefront of electronic communication technology.
Until now, the healthcare organizations and the industry as a whole have stayed relatively low-tech in their communications. But Microsoft 365 is changing the way our doctors communicate and provide personalized care. Read on to learn about the innovations in healthcare technology Microsoft 365 is providing and how it could save your life.
What Is Microsoft 365?
Microsoft 365 is a bundle of programs containing Windows 10, Office 365, and Enterprise Mobility Security. It's been around since 2017 and has 1.2 billion users worldwide. There are bundles targeted to different groups, including Enterprise, Business, and more.
Windows 10 is the current Microsoft operating system. It comes with a variety of security and convenience features.
Instead of a password, Windows 10 can unlock using facial or thumbprint recognition. It also features the latest in digital pen technology and better security than ever.
Office 365 is Microsoft's suite of cloud services and apps. It includes the basic office suite – Word, Excel, PowerPoint, and Outlook – as well as OneDrive. It also includes SharePoint, Yammer, Microsoft Teams, and more.
EMS is Microsoft's security system that protects information and allows for secure collaboration. It includes unified endpoint management, identity and access management, and more. This aspect of Microsoft 365 is especially crucial for the healthcare industry.
1. Improved Medical Data Security
Even if you don't work in the medical field, you've heard of HIPAA before – the Health Insurance Portability and Accountability Act. It's the law that governs medical privacy and who has access to your medical records. If you do work in the medical field, you'll know the weight these laws carry. Security has been one of the biggest holdups in healthcare communication. You have to be sure you're communicating in a forum that complies with HIPAA regulations. Luckily, Microsoft 365 is up to the challenge.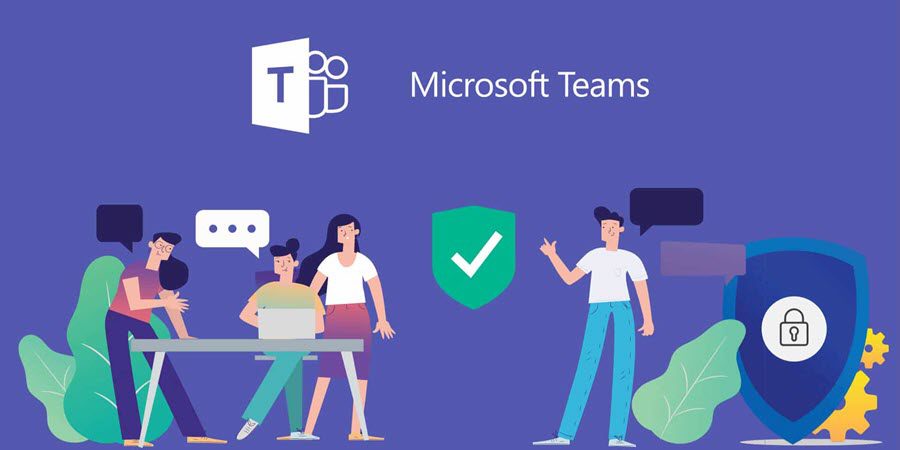 2. Secure Messaging
Secure electronic messaging is about more than just convenience. Medical situations move fast, and doctors have to be able to get information about a patient as quickly as possible. Thanks to Microsoft 365, doctors can use secure, convenient systems. Microsoft Teams offers a secure hub with messaging capabilities for doctors. When a message is marked urgent, the recipient gets a notification every two minutes until they respond. If the recipient can't deal with the question, they can delegate it to another staff member.
3. Secure Workflows
Working on any team requires a lot of collaboration, and medical teams are no different.
Doctors need to know what medications you've taken.
Specialists need to know what your primary care physician has told you.
Nurses need to know about updated care plans.
Everyone needs to know about any specific preferences you may have for your care.
Workflows are great ways to manage these interactions, but there previously hasn't been a secure way to handle that.
In Microsoft Teams, healthcare professionals can create customizable workflows. Administrators can create role-based permissions protocols to limit access to files. Each person can also customize the layout of their portal so the apps they use most are at their fingertips.
4. An API for Fast Healthcare Interoperability Resources (FHIR)
One of the big things Microsoft 365 is bringing to the table is the Azure API for FHIR. An application programming interface makes it simple to customize the software for your needs. Azure API for Fast Healthcare Interoperability Resources lets you create health data solutions.
With Azure, you get the management of protected health data in a cloud environment. You can quickly connect electronic health record systems and other existing data sources.
You can also consolidate, normalize, and apply machine learning using clinical data.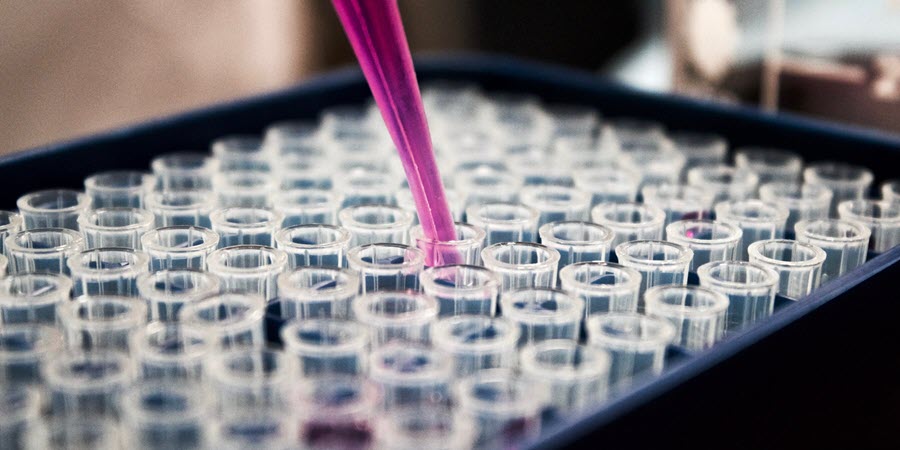 5. Medical Research with AI
Healthcare moves fast; by next year, it's predicted that medical knowledge will double every 73 days.
The best way for doctors to keep up is to use artificial intelligence, or AI, virtual assistants. AI may be able to spot patterns doctors can't and catch smaller abnormalities on scans than a human eye could.
Microsoft Healthcare Bot is such a virtual assistant. This program has a built-in symptom checker, healthcare intelligence, and more. It can help doctors diagnose patients more accurately using the latest information.
Microsoft is also working on improving medical research capabilities. Microsoft Genomics provides secondary analysis and accelerated sequencing. They work with organizations like St. Jude's, the world's largest repository of pediatric cancer genomics data.
They aren't only focused on pediatric cancer, though. Microsoft has paired up with Adaptive Biotechnologies. Together, they're taking on ovarian cancer, pancreatic cancer, celiac disease, and more.
Learn About More Innovations in Microsoft Healthcare Technology
As Microsoft healthcare technology improves, computers are becoming more and more integral parts of our lives.
In the healthcare field, the ability to communicate quickly and securely can literally be a matter of life and death. Microsoft 365 is providing important innovations in healthcare technology that will make patient healthcare safer and more secure than ever before.
If you'd like to take advantage of the power Microsoft 365 has to offer, check out the rest of our site at IncWorx.
We've worked with other healthcare providers to expand their team, increase their productivity, and transform the way they do work. Schedule your free consultation today and learn how we can help you take your work to the next level.