You have been selected to choose your team's web conferencing and audio conferencing platform for the future. When the smoke clears, the 2 best apps are left standing: Microsoft Teams vs Zoom.
But how can you make a decision regarding Microsoft Teams vs Zoom? And do you know enough about each app to make the best decision?
We've put together a comprehensive guide to these apps and their specific benefits and drawbacks. With this knowledge, you'll be able to decide what is best for you and for your company.
We will begin with a high-level summary of what each app is.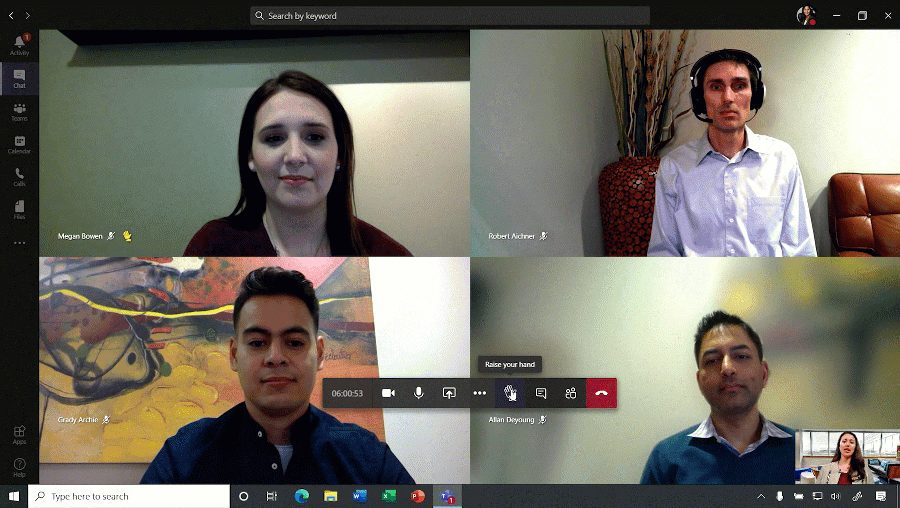 What is Microsoft Teams?
Microsoft Teams is designed as an all-in-one communication solution (depending on what your existing software is like – more on this in a minute).
It helps facilitate text chat, screen sharing, audio and video conferencing, online meetings and file-sharing in a way that can supplement or even entirely replace in-person meetings.
How accessible each app is, often comes down to individual user experience and preferences. Generally, though, someone who knows their way around different Microsoft apps can quickly find their way around Microsoft Teams.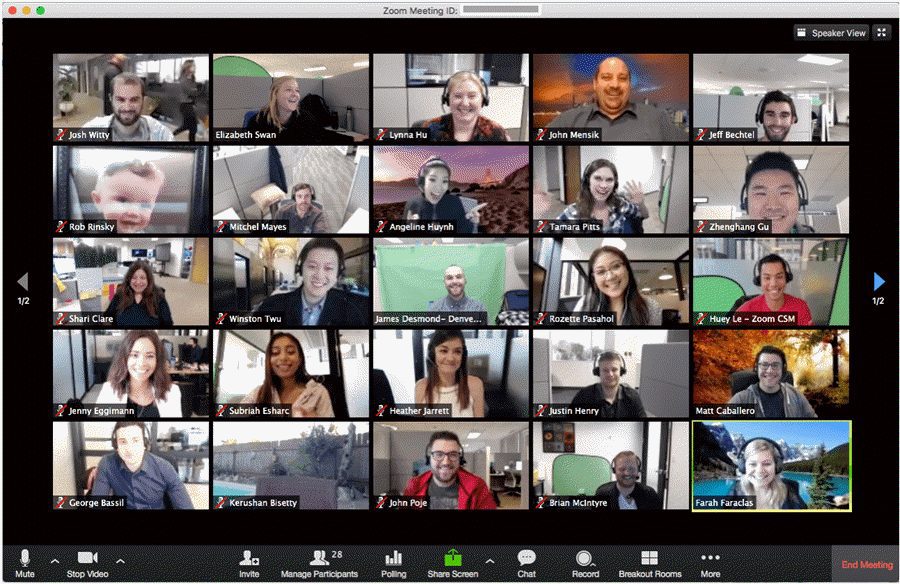 What is Zoom?
Despite the recognizability of the Microsoft name, Zoom is arguably the bigger "brand name" when it comes to remote meetings. It uses cloud-based software to facilitate audio calls, video calls, and other forms of user chat and group webinars.
Zoom is arguably a bit more user-friendly to someone who is generally inexperienced with technology. All they really have to do is click on a link to a Zoom meeting at the right time and their phone will instantly connect them.
Generally speaking, you can do many of the same things with Zoom as you can do with Microsoft Teams. However, to match 100% functionality, you will need to either purchase a more deluxe version or supplement Zoom with other apps.
Microsoft Teams vs Zoom Basic Features
While our guide will cover some of the more exotic features of each app, the truth is that most companies turn to these apps for a single specific need.
For instance, you want a way for employees to remotely collaborate via video meetings when it's impossible (or just inconvenient) for everyone to meet in the office itself.
And, broadly speaking, both of these apps will meet most of these basic goals. If you need video chatting, both have you covered. If you need to screen share during meetings, each of these apps can handle that.
Each app also handles file-sharing, calls, and digital meetings in an easy and seamless experience. How, then, can you make the right decision?
It typically comes down to a matter of preference. You may prefer the app with a cheaper price point, for example, or the app that requires fewer additional apps to work at maximum efficiency.
With that in mind, let's dive into some of the chief differences between these different apps.
Zoom Pricing and Potential
For many businesses, the bottom line is everything. So when you're comparing these 2 apps, the natural question is how much each one will cost. Let's start with the good news: both Microsoft Teams and Zoom have free versions that you can access, though the number of people who can use them will be limited. This is a perfect way to conduct a pilot program to determine which app best meets your needs. With Zoom, there are professional packages that require a minimum of 10 hosts. These are the $14.99 Pro Plan and the $19.99 Business Plan.
With these plans, you pay per host, per month. In this context, "host" means someone who actually hosts the meeting from their computer. Generally, you can invite up to 100 participants to a meeting with the free and the Pro plans, though it is possible to invite more people with a separate fee or by upgrading to the Business Plan (up to 300 participants). Need to conduct huge meetings, or you simply need all the bells and whistles? In that case, you need the Enterprise Plan. It is $19.99 per month per host, requires a minimum of 50 hosts, and allows you to invite up to 500 people to a single meeting.
Microsoft Teams Pricing and Potential
Microsoft Teams also has some limited free packages for you to explore. Once you start paying for premium packages, though, you must pay by the user instead of by the host. Users will gain access to Microsoft Teams as well as a whole host of other technologies in the Microsoft 365 stack. For small to mid-size companies, packages start with the Office 365 Business Essentials plan at $5.00 per month. There is also Office 365 Business (at $8.25 per month) and Office 365 Business Premium (at $12.50 per user per month). Larger companies must invest in the different enterprise packages. The 365 E1 plan costs $8.00 per month while E3 goes up to $20 per month and E5 goes up to $35 per month.
The different plans come with different bells and whistles. For example, a Business Essentials plan gives users access to web-only versions of apps like Excel, Powerpoint, and Word. The Business Premium plan throws in more apps (like OneDrive and SharePoint) as well as the option to install Office on all devices.
Compatibility With Other Software
As you can tell, there are many areas where the functionality of these apps overlaps. However, there is one basic difference that may help you make your choice.
Generally speaking, Microsoft Teams has been designed for offices that are already using Office 365. By combining Office 365 and Microsoft Teams, you get a surprisingly well-rounded product. And even on its own, Microsoft Teams has been designed to be a more robust "out of the box" solution.
Zoom, however, seems to be designed to work in conjunction with a variety of other third-party apps. For example, most offices that rely on Zoom for video chat rely on apps like Slack for text-based communication.
If you only really need the teleconferencing basics, you might actually enjoy how simplified Zoom can be. If you're expecting (or even needing) plenty of other features, you will want to lean towards Microsoft Teams.
Interface Ease of Use
Speaking of "simplified vs. complex," it's important to touch on the interface of Microsoft Teams vs Zoom. This ultimately affects how easy things are for your entire team, and a more intuitive interface can be a real game-changer if many of your team members aren't keen on learning new technology.
In this arena, Zoom shines. Those simplified features translate to a simplified interface that is intuitive. Plus, the fact that you don't have to connect Zoom to existing software (as you do with Office 365 and Teams) means there is one less thing to worry about when you want to get on with it.
There is more to your decision than the ease of the interface. For those who put in the work, Microsoft Teams offers a robust set of solutions to problems you likely haven't even anticipated. But you and your team must be willing to put in the work to get the most out of it.
Traditional Phones vs The Cloud
As time goes on, many of the distinctions between these 2 apps fade away. One of the best examples of this comes from how well the apps integrate with your phone system – both individual and conference room phones. Microsoft Teams was the original innovator when it came to enterprise-level phone calls and conferencing. That's because innovations such as the Microsoft Phone System gave them the edge, especially when it comes to importing Skype for Business contacts into Teams. Not content to be left behind, though, Zoom developed its cloud-based Zoom Phone. This innovation offers most of the phone-based advantages that Teams offers while also allowing users to bring their own carrier for a smoother call. Long story short? Both apps have powerful telephone features built-in, and your choice may come down to whether you trust Zoom's cloud-based features of Microsoft's more experienced and grounded approach.
Security Concerns
Security and privacy is another area where there have historically been similarities in the battle of Microsoft Teams vs Zoom.
However, the specifics of how they handle privacy and security concerns may help you make your decision.
At one point, users claimed people should be wary of Zoom because the app was collecting information as it ran. Zoom dismissed these concerns, but their own privacy policy notes that they reserve the right to collect personal data.
Microsoft Teams, in contrast, promises to not collect or use data in any way that doesn't pertain to the apps you are using. That means no scanning of emails, computer documents, uploads, and so on.
While this would seem to make Microsoft Teams the obvious choice, some users may prefer Zoom's end-to-end encryption. As always, it comes down to your exact security needs.
Microsoft Teams vs Zoom: What Comes Next For Your Organization?
Now you know how to choose between Microsoft Teams vs Zoom. But do you know who can help you get the most out of your communications software?
We are veteran Microsoft consultants who help companies maximize the potential of Microsoft Teams, Office 365, and everything in between.
To see what we can do for your own company, contact us today!