A Gartner-Recognized Alternative to Microsoft Premier Support
More responsive. More flexible. More affordable. More reasons to ditch Microsoft Premier.
Responsive Microsoft Support Is What You Need. It's What We Do.
You want to move away from Microsoft Premier Support and its escalating prices. But you want to keep a high level of responsive, attentive, and expert-level support. You want to turn to a team you can depend on.
That's IncWorx. Our expertise is why Gartner recognizes us as a top 3 Microsoft Premier Support Alternative.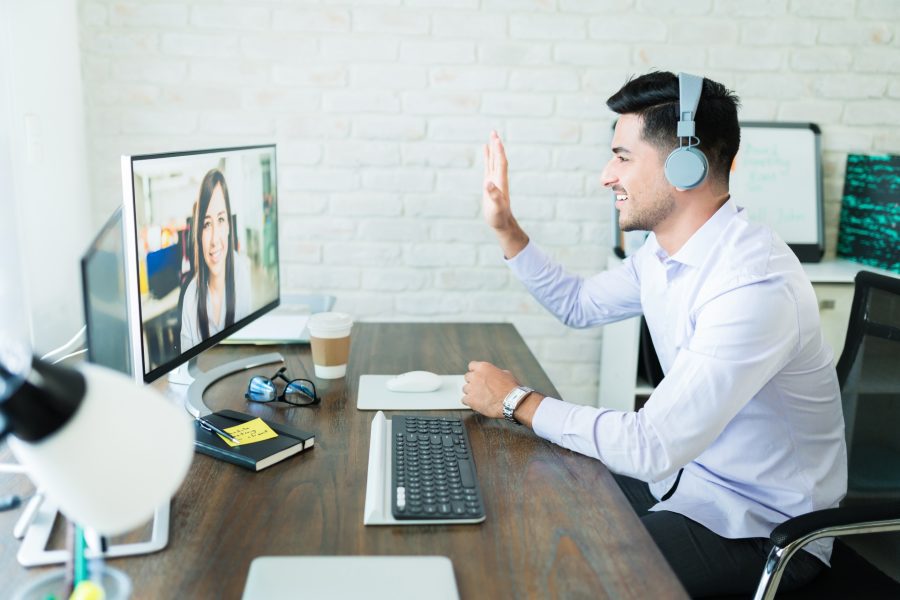 Recognized by Gartner® Research as Your Microsoft Unified Support Alternative
Why Gartner Believes IncWorx Is Your Preferred Premier Support Alternative
Dedication
Microsoft support is our entire business. We're dedicated to helping your business work better.
Expertise
When you work with IncWorx, you get senior-level experts as your consultant, every time.
Flexibility
We have scoped contracts, pay-as-you-go, and flexible support at the level and price you need.
Scalable Hours
Don't get locked into a contract that doesn't fit your evolving needs—we scale with you.
Responsiveness
Your business is our #1 priority. We'll make sure an expert is there to help as soon as you need it.
"IncWorx has provided consistently excellent support for us going on 3 years now and across a wide range of support scenarios. Looking forward to a continued partnership with them."
– Rob Rimmer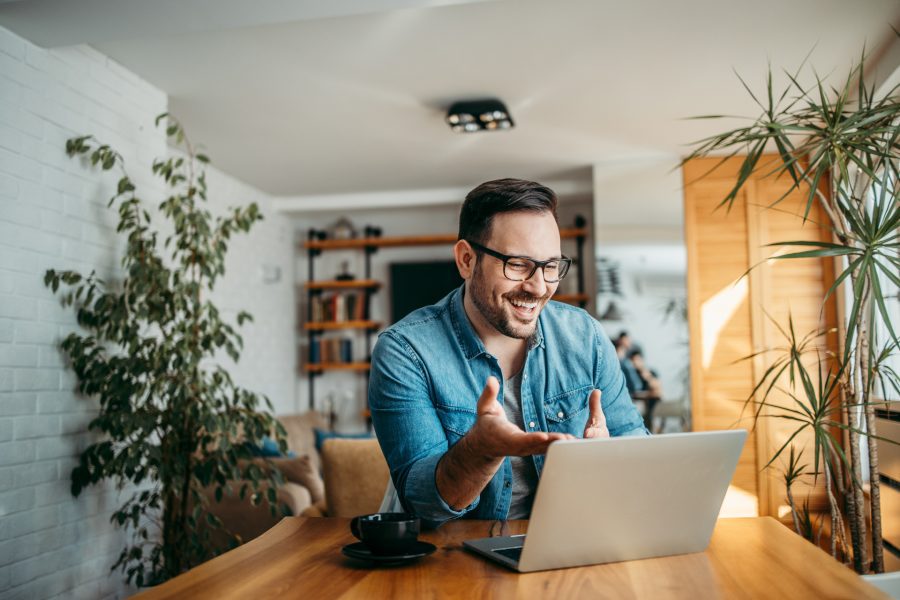 Save Up To 50% Without a Reduction In Service
Microsoft has the power to move you to Unified Support, and raise costs by 20% or more a year.
You have the power to make a different choice.
With IncWorx, a Microsoft Partner, you can save up to $300,000 per year depending on your support cost. And get fast, responsive service from senior-level experts who understand the support your business needs.
It's not just saving money. It's boosting the way your people work.
Three Levels of Support
At IncWorx, we have three levels of support to meet all your business needs.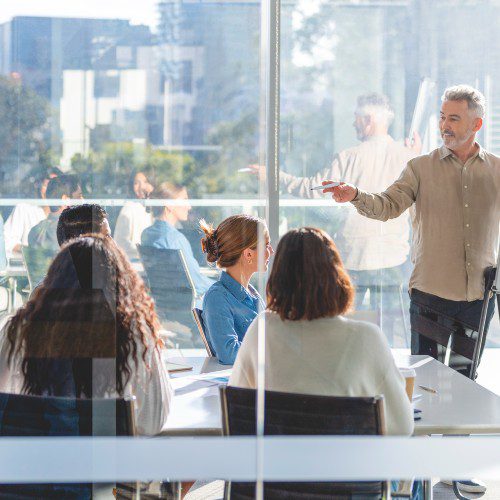 Supporting a large enterprise is complex. Our Microsoft Enterprise Support gives you direct access to the entire team of experts necessary to support it.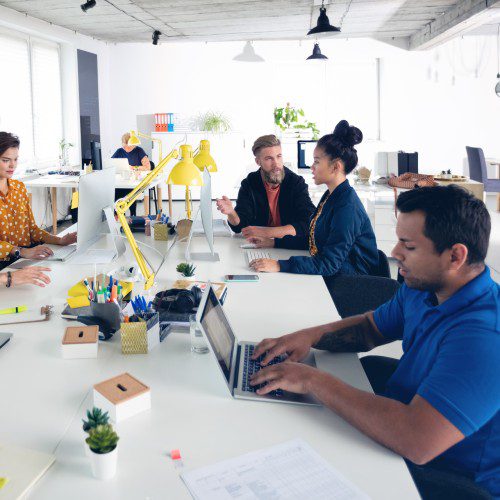 Get our Professional Support Services for your entire team, allowing you to maximize their efforts, complete projects and focus primarily on growing your business.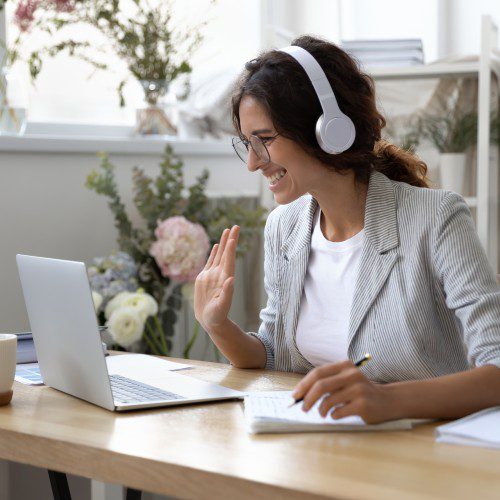 Your IT team doesn't have time to spend working with end users on their day-to-day questions. Our Microsoft End User support helps them get the answers they need.
How Our Microsoft Premier Support Alternative Works For You
Step 1
Schedule a Free Consultation
You're looking to replace Microsoft. Our team is ready to talk to you about finding an appropriate solution.
Step 2
Choose The Service That's Right for You
Your budget, your needs, your capabilities. We will present you with options and you choose the one that is best for you.
Step 3
Meet With Your New Senior-Level Expert
Get senior-level staff assigned directly to your project. They'll learn everything about your business and get to work.
Step 4
See Results Immediately
Don't wait to get faster, more efficient, and more capable. You will immediately see results and the difference in working with us.
We Are Proactive So You Don't Have To Be Reactive
First and foremost our goal is to provide proactive services to your support team. Whether you are in need of problem resolution support for your Microsoft platform or strategic guidance to support growth across your enterprise, our Microsoft support experts have the expertise to be your partner.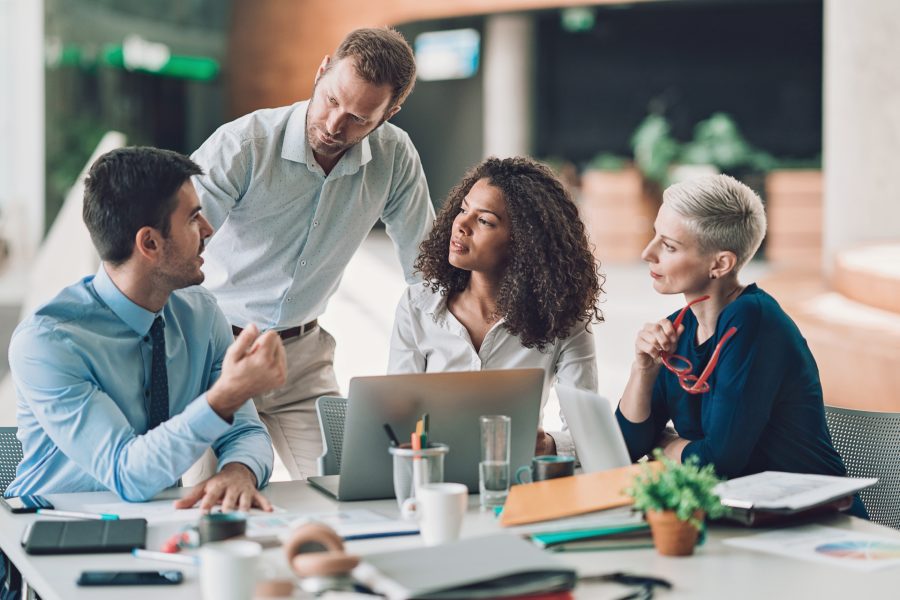 A Microsoft Premier Support Alternative That Works The Way You Need
There is a more cost-effective and personalized solution for your business. At IncWorx, we have the experience you need to maintain all of the Microsoft technologies that your business relies on.
Expect more. Get more.
A More Affordable Solution
You need your technology to run properly, but a Microsoft Premier Support contract can be cost-prohibitive. The new Unified Support enterprise agreement is proving to be even more expensive. Fortunately, you have options.
You get all of the tech support solutions you need for less. Get access to our professional support at a price you can afford. We make sure your Microsoft technology stack is always running smoothly, so you experience minimal downtime.
Rapid Response Times
Resolve issues fast. When your technology is down, your business grinds to a halt. You don't need that. That is why our IT support staff is available to help you and your in-house IT team troubleshoot any issues you may be experiencing with your Microsoft technology. We have industry-leading response times.
We are so confident in our response times that we give you the ability to make an immediate escalation to our Practice Director.
Dedicated Point of Contact
One of the benefits of working with an alternative to Microsoft Premier Support Services is that we are committed to providing you with the most personalized service possible.
That is why we assign each client a friendly point of contact who can answer any questions you might have. Your point of contact acts as your ambassador (Technical Account Manager) to the managed IT support we provide to your company.
They get to know your business inside and out, so they can always connect you with the best reactive and proactive services for your Microsoft technologies. Any time you have a question about your service, contact your point of contact.
Access To Our Entire Team
Microsoft technology stacks are complex, with multiple layers of technology all working seamlessly to power your business. But when something goes wrong, it can be challenging to pinpoint the problem. No single support engineer is capable of supporting the complexity.
Our team is made up of experts in all areas of the Microsoft platform. Having such a diverse team means we are always prepared to help your in-house team solve any issues with your programs.
100% Customized Managed Services
You don't deserve a one-sized-fit-all approach to Microsoft support services. Instead, we will build and develop a unique IT support strategy for your business. To do this, we take into account your existing IT department and your company's specific needs. Then we create a perfect plan for your business so you are prepared for any technical issue.
Flexible Contracts
You might be hesitant to get locked into a service contract with Microsoft's new pricing strategy. Our professional support plans are flexible. You can choose from one of our month-to-month or annual plans, so you have a support option without being tied into a long-term contract.
We also provide flexibility in the number of support service hours included in our support plans, unlike a premier support contract. With our flexible plans, we work with you to ensure your coverage includes all the incident reports you need to keep your business running.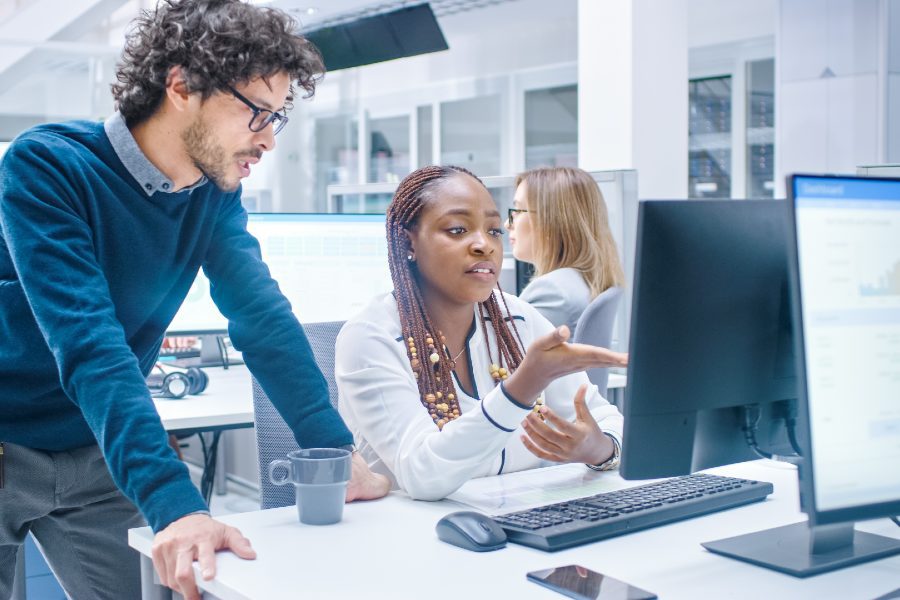 IT Support That Is Finally Affordable
Microsoft is currently phasing out Microsoft Premier Support, and you might be uncertain about what that means for your business. Many companies have already noticed increased costs for their managed IT services with Microsoft's new Unified Support platform.
But we are here to help. At IncWorx, we have been Microsoft technology experts for more than a decade. We are committed to improving how companies access the technical support they need to power their mission-critical applications.
If you are worried about changes to Microsoft's Premier service, give us a call today. As a full-service, IT consulting and service provider, we are here to help you power your technology and provide you with an alternative IT solution to your current Microsoft Premier Support Plan.
What is Microsoft Premier Support?
Many businesses use multilayer Microsoft technology to power their business. This can include everything from your database management system to your cloud service like Microsoft Azure or Microsoft Office 365 Suite you may be most familiar with.
MSFT Premier Support was Microsoft's managed support offering. It was designed to provide tech support to businesses that use any Microsoft product. However, they are currently phasing out Microsoft Premier Support for the new Unified Support platform.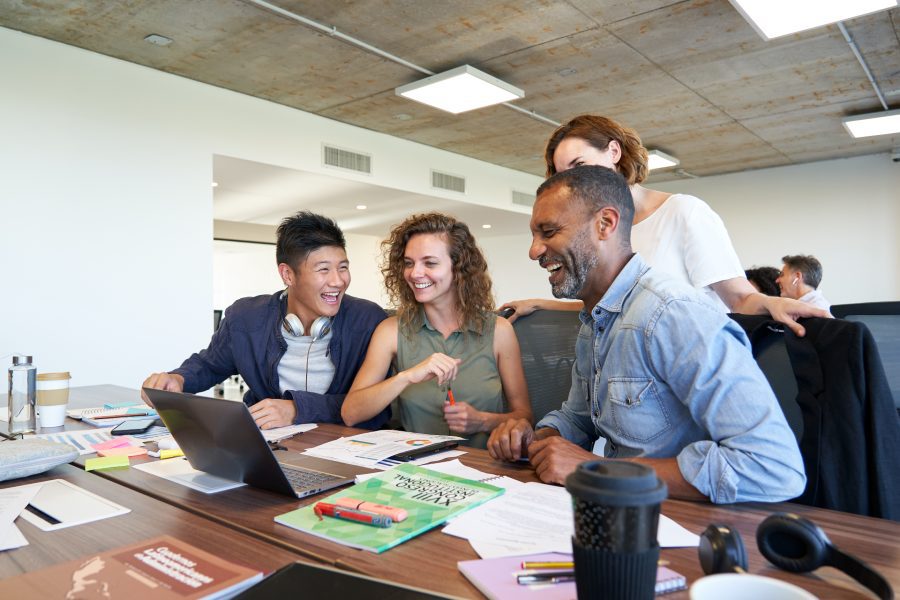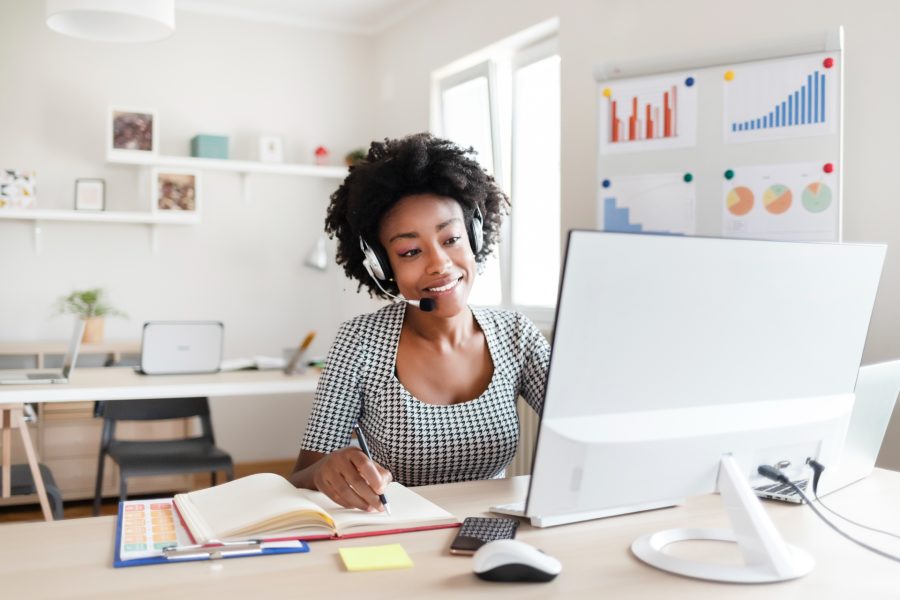 Already Forced To Move To Microsoft Unified Support?
We can help you too. We wrote the book when it comes to the Microsoft Unified Support model. Since 2010, we've partnered with over 200 customers who wanted more than access to a traditional help desk and the delays associated with passing a ticket around.
We set out to design a program that would provide our enterprise customers and our small business customer with the same direct access to a support engineer. When you email, you know who is going to respond. When you call, you know who is going to pick up the phone.
Relevant Articles About Microsoft Support
Our experts are here to guide you through the latest trends that can change the way you work.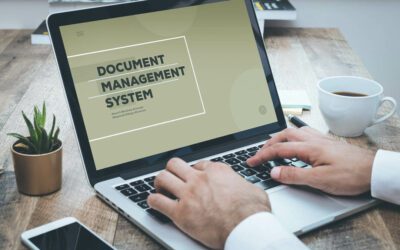 Gone are the days of drafting paper documents. Where we once threw out the first draft, emptied a file or shredded the records, we now let these files pile up on our hard drives. Folders beget folders and icons crowd your desktop. While the digital revolution of...