Gone are the days of drafting paper documents. Where we once threw out the first draft, emptied a file or shredded the records, we now let these files pile up on our hard drives. Folders beget folders and icons crowd your desktop. While the digital revolution of document creation certainly has its merits, it also has drawbacks.
Over time, it becomes challenging to keep track of every document you create. Searching for a small detail on a hard drive or an overflowing folder is tedious. A Microsoft document management system can help.
Document management with Office 365 empowers you to create highly scalable workflows, but it also helps you bid goodbye to clunky papers and unsightly documents once and for all. The best part is that you can build your own Office 365 document management system from scratch with little effort—and all the customization options you can think of.
Keep reading to learn the ins and outs of building a Microsoft Office 365 document management system and the benefits that such a system brings to your document workflow!
First Things First, What Exactly is a Document Management System?
Before jumping right into the DMS definition, let's start with a quick primer.
It's difficult to understand the inner workings of a DMS system without first understanding the concept behind document management.
Document management is how an organization captures, stores, organizes, and tracks its documents in either paper or electronic format.
A document management system (DMS), on the other hand, is an automated software solution for managing digital files such as Excel, Word, PowerPoint, and the like. A DMS displays and consolidates everything within one document app rather than having separate document systems for each use case.
A DMS steps up to streamline document processing and management where manual document management falls short. It also improves business efficiency, elevates the user experience, and reduces costs while keeping teams in the loop on ongoing projects.
Now that we've lifted the veil behind the DMS concept let's answer the one question on everyone's lips.
Does Microsoft Have a Document Management System?
You bet your bottom dollar it does! Microsoft 365 document management is now a reality thanks to the combined power of solutions like SharePoint Online, Microsoft Teams, OneDrive, and Microsoft Dynamics 365 Business Central. Together, these services enable users to store, collaborate, and share their documents on the go and across diverse platforms.
On paper, it's easy to dismiss Microsoft's document management prowess. That's until you stumble upon the slew of perks this ecosystem packs:
Countless Search and Filter Options
Five bucks, your current document management system can't search folders and documents to save itself, let alone filter searches for more accurate results. But Office 365 can.
Robust Security Capabilities
You might underestimate the importance of a document right until you lose it, or it falls into the wrong pair of hands. Most digital document management systems lack a way for viewer restriction, which means unprivileged users can access documents that don't pertain to them. Not with Microsoft Office.
Team Collaboration
Maintaining project-specific documents is far from a cakewalk. That's made worse by the document management systems available today, which do a rather shoddy job at managing project documents and keeping all relevant teams in the loop. That's certainly not the case with Office 365.
Quick Approval on the Go
Some documents require executive approval before passing on to other users (think: invoices, performance appraisals, etc.) Unfortunately, most digital document management systems are blatantly lacking in this department.
Reliable Version Control Functions
It can become hectic if the latest version of the document you're looking for is nowhere to be found. Most legacy document management systems fall short in the version control aspect. Office 365 document versions control capabilities come in handy to fill this void.
Accurate Folder Naming and Structuring
Unlike most other DMS solutions, Office 365 allows users to organize, name, and structure folders in a way that makes sense to them.
At this point, you can already envision yourself buying the newest Microsoft service package to offset your never-ending document management frustrations.
Wouldn't it be awesome if you could learn the intricacies of document management with Office 365? If your answer is yes, you'll love this next section.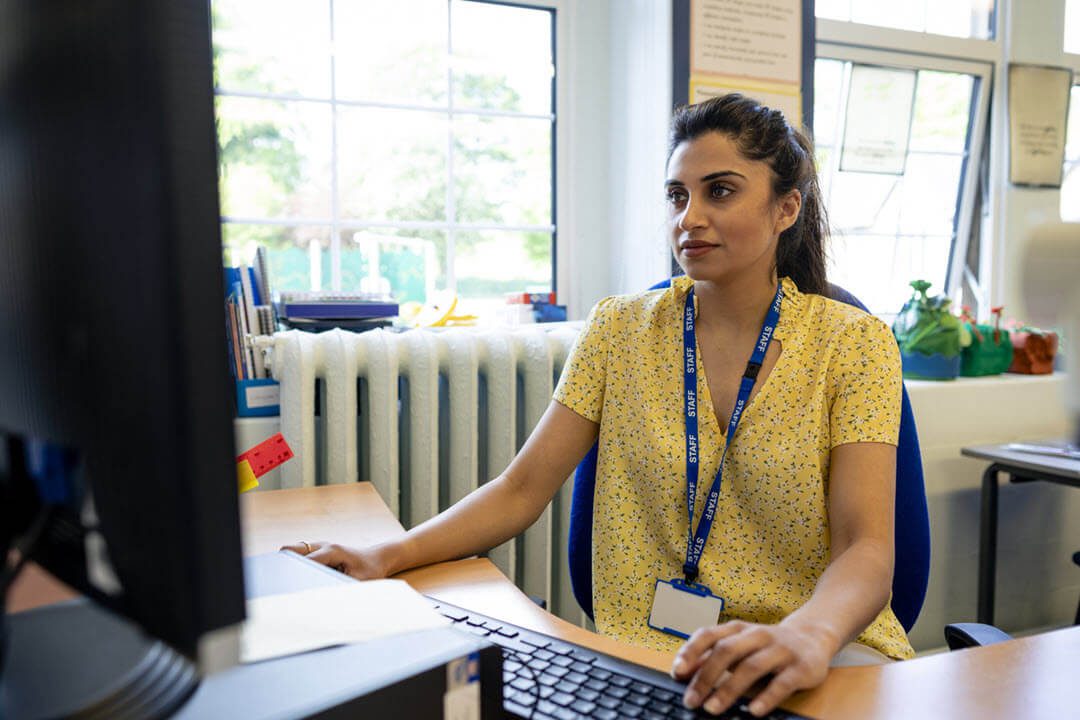 How to Create a Document Management System with Microsoft
The question of "How to build a document management system with Microsoft" has been thrown around in office conversations for some time now. If you're like everyone else, you really want to know whether building a document management system is doable or it's simply the stuff of dreams.
Individually and collectively, Microsoft applications are the perfect prerequisites for building an effective document management system.
Below, we take apart, bit by bit, all the core Microsoft service offerings so you know exactly how they can help you create a document management system (it's not rocket science, we promise).
Microsoft SharePoint Document Management
Launched in 2001, Microsoft SharePoint Server has had its fair share of innovations over the years and racked up plenty of industry awards in the process. With more than 200 million people using the software to connect and collaborate, SharePoint could very well be the most popular Microsoft service around.
While Microsoft SharePoint Online is a versatile software with a wide range of use cases, it's in the electronic document management realm that it's stamped its authority the most. Here are three of its capabilities that lay testament to that fact.
SharePoint Sites
Ideally, "sites" are places on the SharePoint DMS ecosystem where team members can collaborate, search, and save crucial business documents and info. Employees can invite others to work on a site alongside them, granting approval based on department, geography, everyday tasks, etc.
The benefit of this level of centralization? Before, digital documents were scattered across your organization, residing on disparate employee computers, hard drivers, and laptops. Now, they're all together and all actionable.
SharePoint Columns
It's helpful to think of SharePoint columns as a template you can repeatedly use across a specific SharePoint site. This means that next time you're applying a column in SharePoint, you can select your very own custom-made column from the column creation menu.
Now let's see how columns help with document management:
Adding extra information (metadata) to your documents
Categorizing your documents into high-level lists
Organizing your documents for storage and search functions
To quickly find your information, it's prudent to organize your documents into multiple columns and assign them to various categories – even if they're all located on one site.
For companies supporting hundreds or even thousands of employees who are all creating, storing, editing and managing documents, columns can be a great way to add nuance, control, and granularity to how your manage each content type.
SharePoint Document Tracking
Perhaps what makes SharePoint even more endearing is its document tracking capability.
Fundamentally, there are three ways you can track an important document on SharePoint:
From a site library
From newsfeed
As a shared document
Following a document is incredibly easy when you're in a site library or OneDrive for work library. Simply select the document, click on the ellipsis shown next to the document and choose "Follow." If there is no follow option, choose "Advanced" and select "Follow."
Has a document on your Newsfeed feature piqued your interest? Follow it using these simple steps:
Go to the top of the page and click "Newsfeed" in the header
From the Newsfeed page, click on the document of interest and open it
Remove the file name at the end of the URL and press enter to go to the library in which the document is stored
Now that you're in the document library click on the ellipsis found next to the document, and select "Follow"
Did you know that it's possible to track a shared document on the SharePoint intranet? Instead of searching for the document shared email, you can simply navigate to your followed documents list and find it quickly. You'll find a "Follow" link in the shared document email that makes it easier to do that.
Microsoft Teams Document Management
One of the best answers to "how to build document management system" is the Microsoft Teams. Launched in 2017, Microsoft Teams consolidates every aspect of document management, so there are no more reused files and scattered records management.
Before we go any further, it's crucial to understand that document management in Microsoft Teams occurs through SharePoint.
When you set up a Microsoft Teams team, a SharePoint site gets created in the background as the storage for that team. From here, a wide range of file management and customization options unfold.
For instance, you can choose to organize your files in folders or create a dedicated library altogether. You'll first need to create folders inside each channel and upload all the files in those folders for the former. Then you can go ahead and copy the link to the correct files and share it in a private message or a channel post.
Using Teams for document management doesn't end there. In addition to having a SharePoint site for every team in your organization, you can also create a knowledge library to store all of your finalized documents. A knowledge library creates a centralized space for keeping all the critical data that your employees can later reuse.
You may want to have a separate library for each essential activity in your organization. For example, you can have a project management library with deliverables of all your company's projects. The same goes for deal collaboration, account management, research and development, depending on your organization's activities.
As you can see, using Microsoft Teams for document management is as easy as ABC.
Microsoft Azure Document Management
Microsoft Azure might be a robust cloud-based platform, but you'd be mistaken to think that's all the platform offers.
If you've been wondering whether or not Azure document management exists, the answer is firmly in the affirmative. And the possibilities here are, quite frankly, endless.
Watertight Security
Say goodbye to critical company documents floating around and risking theft. With the Azure Security Center, you get to have complete oversight, control, and security over all of your data. But that's not all.
The tool helps identify any malicious activity across your Microsoft cloud environment using advanced analytics. Then, it suggests remediation steps to combat the issue. You can then check the following steps and decide the course of action to take.
Endless Storage Options
What makes "Azure document management solution" such a talked-about phenomenon is the platform's storage capabilities.
With Azure, you can take advantage of Microsoft's 100+ data centers spread across 36 regions. You can specify the region where you'd prefer your critical enterprise documents to be stored. For their security (and your own), it's best to keep them close to most of your workers.
Microsoft OneDrive for Document Management
If you're currently running on Windows 10, it's only a matter of time before you notice that OneDrive is the default save location for all your files and documents. In other words, you don't need to look elsewhere for a Windows 10 document management software – it's right under your nose.
"OneDrive document management" concept is built around the belief that it's possible to create a secure environment for sensitive documents while still maintaining a culture of teamwork and collaboration. Here's how you can achieve just that with OneDrive:
Simplified Sharing
Simplified sharing lets you quickly and easily invite others to view or edit your document using the new Share button located on the Ribbon in Microsoft Word, PowerPoint, or Excel. Put differently, and thanks to the July 2020 functionality update, OneDrive users can now enjoy access to an all-powerful sharing pane. This pane lets you see who has access to a given document, invite others or change access to the same document, and even see who's currently working within the document.
The flexibility and oversight reaffirm the Microsoft document management system's position in the lineup of great DMS solutions.
Real-time Typing and Co-Authoring
With real-time typing, when one person opens the same document as yourself, each of you is prompted to opt-in if you have not previously done so. If you do opt-in, all your co-authors will see changes as you make them. Since opting-in is an application setting, you can toggle it off and on, but once on, it's not limited to the document you were in the first time you opted in.
Let's now look at the co-authoring feature. It's available for documents shared on OneDrive and allows multiple people to edit the same document simultaneously. Real-time typing in Word Online, for example, lets you see where others are typing in a Word document and view their edits as they make them.
Now that we've explored all the core Microsoft services related to building a document management system let's explore your other options.
Document Management on Office 365: Your Other Options
PowerApps, Outlook, OneNote, and MS Access may not be bigshots in the Microsoft document management realm, but that doesn't mean they're any less effective.
Microsoft PowerApps
Access to the MS Office 365 ecosystem is a beautiful perk for your business. But what happens when you need to collaborate with people outside your organization who may not have access to all the data as you?
Fret not – PowerApps has got you covered. PowerApps portals allow you to give internal and external users secure access to your documents and critical data. You can set this access up anonymously or through a commercial authentication provider.
The best thing about the PowerApps document management capability? You can customize data for each data, set authentication requirements, and allow each user to submit their information privately.
Microsoft Outlook
While Outlook is inherently not a document management system, you can still integrate it with third-party applications that support bulk file management. That way, you can bring your Outlook document management dream closer to reality.
Microsoft OneNote
If you simply want a non-sophisticated tool for centralizing all your notes, documents, and records, look no further than OneNote. One caveat here, though: OneNote's security and storage capabilities are somewhat limited. So, if you're still asking whether or not the concept of a OneNote document management system is genuine, the answer is no. You might still need to bring in a DMS or look elsewhere in the Office 365 intranet.
MS Access
As simple as it looks, MS Access is a powerful (and free) tool for building an effective Microsoft document management system.
There's a document control MS Access database that can act as a template for building the DM of your choice. And no, it's not just one database (template)—there are plenty of them.
With the help of the "Classification" function, you'll find it easy to import the existing data in your Access databases to these templates. For sharing the DMS among several users present in your network, the "splitting" function is more appropriate. Splitting allows for seamless collaboration among disparate teams.
If all this sounds like Greek to you, don't hesitate to ask for clarification from a certified Microsoft consultant (like us).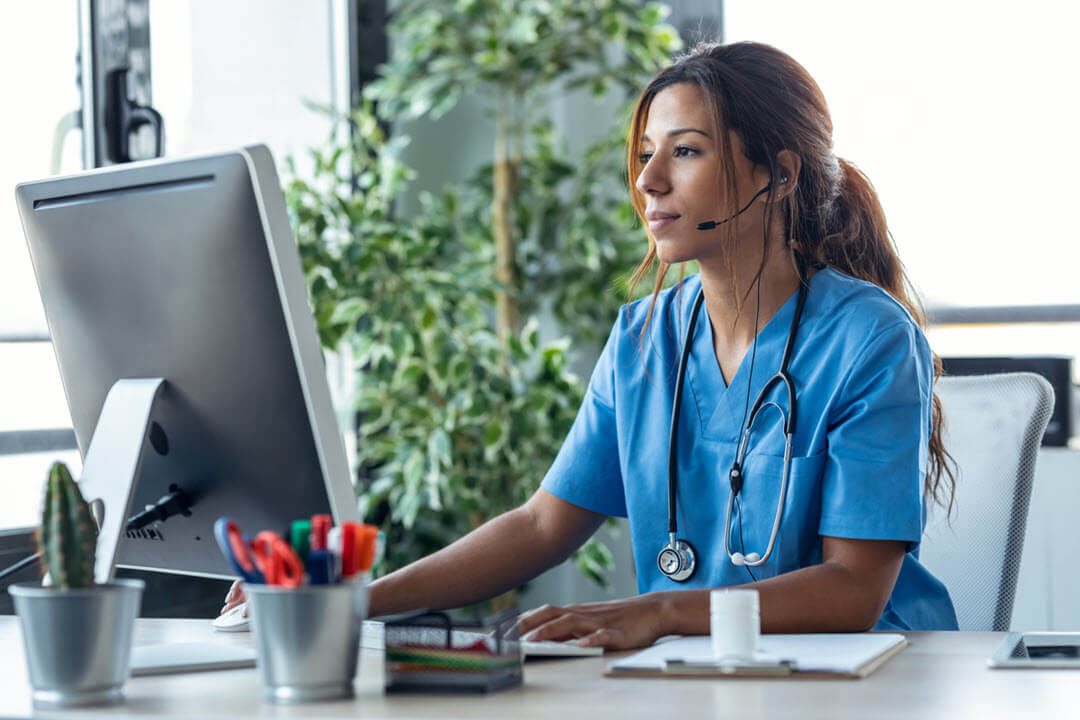 Ready to Build the Microsoft Document Management System of Your Dreams?
Building a Microsoft Office 365 document management using one of the core services is a sure-fire recipe for small business success. You experience top-notch file security, improve regulatory compliance, attain better version control and organization, streamline document workflows, and grow beyond your wildest imagination.
Are you ready to start enjoying the productivity perks of Office 365 or anything else in the Microsoft Business suite? Contact our team today! Let's design and build a solution that meets all of your business's unique operational needs.
And if you want to learn more tips related to Microsoft and other business technology tips, check out our blog.