Technologies
SQL Server Migration Services
SQL Server migration services tailored to reduce the downtime and complexity of your migration.
Limited Downtime Migrations To Keep You Moving
You need a database migration but you're afraid it will slow down your business? IncWorx has got you covered. We specialize in SQL server database migrations and can migrate your database to a new SQL Server instance or Azure SQL with minimal downtime.
We specialize in mission-critical, high-risk projects – both of which rely on our ability to deliver a successful outcome with the shortest possible downtime. Our team is comprised of data migration experts who have been with us for years, guaranteeing your peace of mind. Past solutions have included a variety of services.
SQL Migration Planning & Strategy
SQL Database Migration
Stored Procedure Migrations
Destination Server Optimization
Database schema Redesign
Microsoft Azure VM Configuration
Database Mirroring
Get Started With The SQL Server Migration Process
Step 1
Schedule a Free Consultation
You've got a business challenge. Our team is ready to talk to you about finding the right solution on a free 30-minute discovery call.
Step 2
Choose The Service That's Right for You
Your budget, your needs, your capabilities. We will present you with options and you choose the one that works best for you.
Step 3
Meet With Your New Senior-Level Expert
Get senior-level staff assigned directly to your project. They'll learn everything about your business and get to work.
Step 4
See Results Immediately
Don't wait to get faster, more efficient, and more capable. You will immediately see results and the difference in working with us.
Your Needs. Our Expertise. Let's Get To Your Work
You deserve more than cookie-cutter consulting. We have a solution customized for your needs, budgets, and goals. Let's get to work.
Project Microsoft SQL Server Database Migrations
When you have a project with a defined outcome, you want a defined scope of work. Our SQL Migration Scoped Projects provide a roadmap to success, with the budget and timeline set in advance. No surprises. Just success.
SQL Server Staff Augmentation
There's no need to hire full-time staff to solve temporary problems. Our staff augmentation services deliver senior-level expertise to your day-to-day work, for as long or as short as you need it.
Short-Term Pay-As-You-Go Support for MS SQL Server
Work directly with a professional SQL Server Migration Assistant. With online purchase options ranging from two hours to two weeks, this is a great way to troubleshoot a number of outstanding issues you're experiencing in your environment all at once, receive direction and recommendations or quickly ramp up your skills.
Featured Case Study
SQL Server Consolidation Reduces Servers by 95%
A power and utility industry customer is responsible for keeping the lights on for millions of consumers. The customer had a disparate and growing SQL Server footprint which, over the years, had amassed over 100 SQL Servers with 1,200 databases and storage of 8TB.
Learn how this customer saved an estimated $350K in licensing and maintenance costs.
"IncWorx has been great to work with and have a ton of knowledge/experience. It's nice working with professionals that know the correct way to set things up correctly the first time."
Ben C
Experience To Get The Job Done Right The First Time
Each SQL Server migration is unique. They can be pretty complicated. Luckily, our team of senior-level Microsoft SQL Server experts have seen it all. We know how to make it work… and most importantly, we know how to make it work for you.
Save time. Save money. Let's get it right the first time.
Our Wide Range Of SQL Server Expertise Ensures a Successful Migration
Migration Planning
Considering a migration but not sure where to start? Our team will work through all of the details with you. Feel confident in the decisions you make in your migration project.
Version Upgrade Planning
Even the best SQL Server environments become outdated. Our team will make sure your move from your source server to a new SQL Server version is smooth. Enjoy the benefits of improved functionality, security and support.
Pre-Migration Cleanup
Don't waste time, energy and money moving a bunch of SQL data that is no longer needed. Our team will work with you to review data using SQL Server Management Studio and identify any opportunities for pre-migration clean-up.
Infrastructure Planning & Prep
Putting the right hardware in place for your destination server creates a solid foundation for your current SQL Server workload and allows for future growth. Whether on-premise, in the cloud or hybrid our team has you covered.
Administration & Configuration
Ensure your new server is speedy and ready for the long term. Our administration experts will optimize your new SQL Server database properties from the very beginning.
User Adoption & Training
It takes more than high fives from your IT team to call your migration a success. Users must be able and willing to use the new system. We will make sure your team is ready to go.
SQL Server Security
Ensuring your data is secure is our number one priority. From hardware configuration to user permissions, we will ensure your data is more secure than when we started.
Governance
Make sure you have a clearly defined set of policies, roles & responsibilities, and processes in place to control how you will use your brand new SQL Server environment.
Custom Applications & Development
Migrating custom-developed reports, such as SSRS reports, takes careful planning, review and analysis. Our team will audit each of your reports, provide a roadmap and execute the upgrade.
Disaster Recovery & Replication
Business continuity in the event of a disaster is critical to your business's survival. Our team will develop a continuity plan focused on disaster recovery in the unlikely event of a disaster.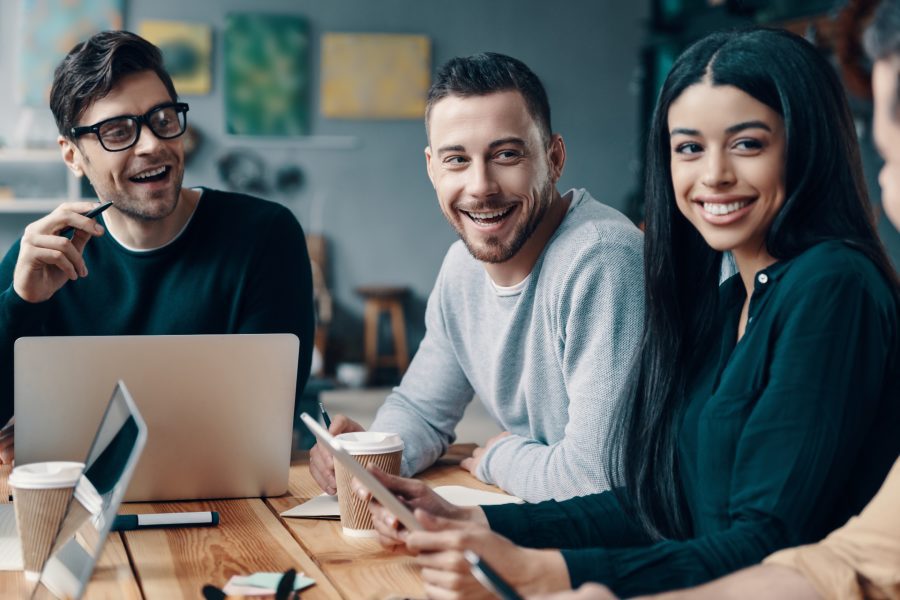 Data is Everywhere, So We Can Migrate From Anywhere
Is your source database something other than SQL Server? IncWorx has helped customers migrate from various other Microsoft and non-Microsoft origins including Oracle Database, Amazon Aurora, PostgreSQL, MySQL, IBM DB2, Access and more.
Relevant Articles for Your SQL Server Environment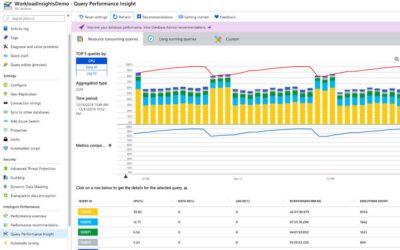 A secure, functional, and robust database is essential for modern business organizations. There are many database options on the market, each with unique advantages. One of the most dynamic and flexible products available is Azure SQL. But perhaps you may wonder: what...