Hackers target businesses of all sizes and their presence continues to grow. By 2021, cybercrime will be worth $6 trillion. We all know cybersecurity is important, but what many business owners don't know is their security posture depends on the products they use.
This is especially important if you use Microsoft products. While they're one of the biggest tech giants in the world, Microsoft products also require specialized security efforts.
Are you starting to safeguard your Microsoft products? Security consulting will benefit you. Here's how it will improve your information security.
Why is Microsoft Security Consulting So Important?
Security threats are omnipresent. Security consulting services will help you navigate the complex cybersecurity world. Here are more reasons why security consulting services are essential.
Reduce Your Financial Risk
Face it, cybersecurity can get pricey. But would you rather spend your business dollars on cybersecurity or suffer a data breach? The average cost of a data breach is $3.86 million, so avoiding a single break will ensure a return on your cybersecurity consulting services investment.
A consultant will not only create a security roadmap for you but will take the Microsoft products you use into consideration.
Improved Security Planning
There will always be new cyber threats, risks, and vulnerabilities. Businesses should not only have a security plan but should always be revising that plan. This is where a security consultant comes in. They will always have a new and revised plan available so your Microsoft products will stay secure.
What's included in this plan? A great Microsoft consultant will do more than just offer preventative measures. Your plan will include a solution in case your business is hacked and the next steps to follow. This ensures you don't suffer significant downtime and prevents a loss of funds.
A Microsoft security consultant will identify any vulnerabilities that hackers can use. They will work on patching up those holes, lowering your risk.
Stay Compliant
Cybersecurity is also focusing on information security and privacy, especially if you handle sensitive customer data.
From Europe's GDPR to California's CCPA, data security compliance is now integral for businesses of all sizes. There are also data privacy and handling standards for certain industries, putting data protection at the forefront.
While every region and law has different security requirements, a security consultant will ensure you practice effective data handling that is compliant with state, national and international laws.
Extension of Your Security Team
You likely already have a security team, but you can never be too careful. There are always security risks and other threats that may occur.
That's why a security consultant will act as an extension of your security team. In case your security team has another project or has more specific focuses, a Microsoft consultant will still secure your Microsoft platforms.
Microsoft consultants are truly experts. They usually have years of experience working with Microsoft products and know the latest technologies. They will use this knowledge to apply the best security practices.
A security consultant can build a team that will offer core services such as attack detection and remediation, security architecture, incident response, and more. They will use their knowledge of Microsoft products plus your needs and your business to create the best strategy.
Understand the Latest Cyber Security Best Practices
Hackers are smart. They develop new tactics to catch businesses and individuals off guard. While you may understand basic tactics, such as downloading infected files, you may not know some of the newest strategies that hackers use.
This is where security consulting services firms come in handy. They will pay attention to the latest hacking tactics, continuing to safeguard your business in unsuspecting ways.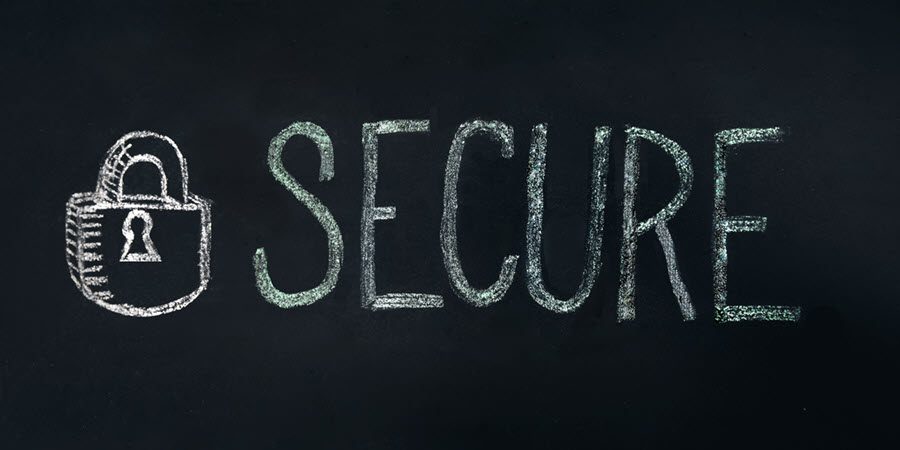 Tips to Find the Right Microsoft Security Consultant
Microsoft is one of the biggest names in tech, so there are many Microsoft experts out there. But not all are right for your business. Whether you're looking for Microsoft cloud security consulting services or something else, here are some tips to ensure you find the right security consultant.
Prepare Your Infrastructure
The best security consultant will work with your business, your security and IT teams, and even your industry. That's why you should first prepare your infrastructure for a professional.
You should also ready your business by using the latest Microsoft technology. For example, if you haven't yet switched to Office 365, focus on this tactic before seeking cybersecurity help.
Look at Their Portfolio
The best Microsoft consultants have plenty of experience working with clients on Microsoft platforms but also with businesses in your niche.
On their website, look for case studies or other examples of their work. If they don't offer this, contact them to request this information.
Should Understand the Full Spectrum of Microsoft Products
Microsoft is one of the biggest names in technology for a reason. Their products are diverse and offer different solutions for businesses. That's why you should find a professional who has experience in various Microsoft technologies.
Even if you the new Microsoft 365 – formally known as Office 365 – or another platform, having security consultants with diverse experience will offer many benefits. For example, if you decide to change your systems or add a new one, you'll always stay protected.
Understands Data Organization
As stated previously, data protection is at the forefront of every enterprise's concern. That's why your Microsoft consultants should understand more than data privacy. They should understand data organization to separate the most sensitive data from other data types.
Get Microsoft Security Consulting Services Today
Don't tackle your information security management without professional assistance. Microsoft security consulting services will ensure your systems are protected, you have a plan to safeguard you from attacks, and you'll always stay compliant.
Your Microsoft consultants should act as more than your advisor. Your security consultant should be a partner who delivers excellent customer service and is there when you need them.
If you're ready to get started, contact us today.