Technologies
Microsoft 365 Consulting
Microsoft 365 consulting services are designed to keep you working efficiently.
Stop Wasting Time. Get Your Work Done The Way You Want.
Microsoft 365 provides the ultimate cloud-based platform for delivering solutions that optimize business processes and enhance employee productivity. But only if you can make it work the way you need it to.
IncWorx can help you implement solutions for collaboration and information sharing, document management, business process automation, and more.
We deliver a variety of solutions using the Microsoft 365 suite of technologies, including:
Knowledge Base
Document Management
Records Management
Contract Management
Intranet Portals
HR Management
Project Management
Enterprise Workflows
Reporting & Business Intelligence
How Our Microsoft 365 Consulting Will Work For You
Step 1
Schedule a Free Consultation
You've got a business challenge. Our team is ready to talk to you about finding the right solution on a free 30-minute discovery call.
Step 2
Choose The Service That's Right for You
Your budget, your needs, your capabilities. We will present you with options and you choose the one that works best for you.
Step 3
Meet With Your New Senior-Level Expert
Get senior-level staff assigned directly to your project. They'll learn everything about your business and get to work.
Step 4
See Results Immediately
Don't wait to get faster, more efficient, and more capable. You will immediately see results and the difference in working with us.
Your Needs. Our Expertise. Let's Get To Your Work
You deserve more than cookie-cutter consulting or to be placed at the end of a long line of tickets. We have a solution customized for your needs, budgets, and goals.
Let's get to work.
Project Consulting Services for Microsoft 365
When you have a project with a defined outcome, you want a defined scope of work. Our Microsoft 365 Scoped Project Consultancy provides a roadmap to success, with the budget and timeline set in advance. No surprises. Just success.
Staff Augmentation for Microsoft 365
There's no need to hire full-time staff to solve temporary problems. Our staff augmentation services deliver senior-level expertise to your day-to-day work, for as long or as short as you need it.
Short-Term Pay-As-You-Go Support for Microsoft 365
Work directly with a professional Microsoft 365 consultant. With online purchase options ranging from two hours to two weeks, this is a great way to troubleshoot a number of outstanding issues you're experiencing in Microsoft 365, receive direction and recommendations on using tools, or quickly ramp up your skills.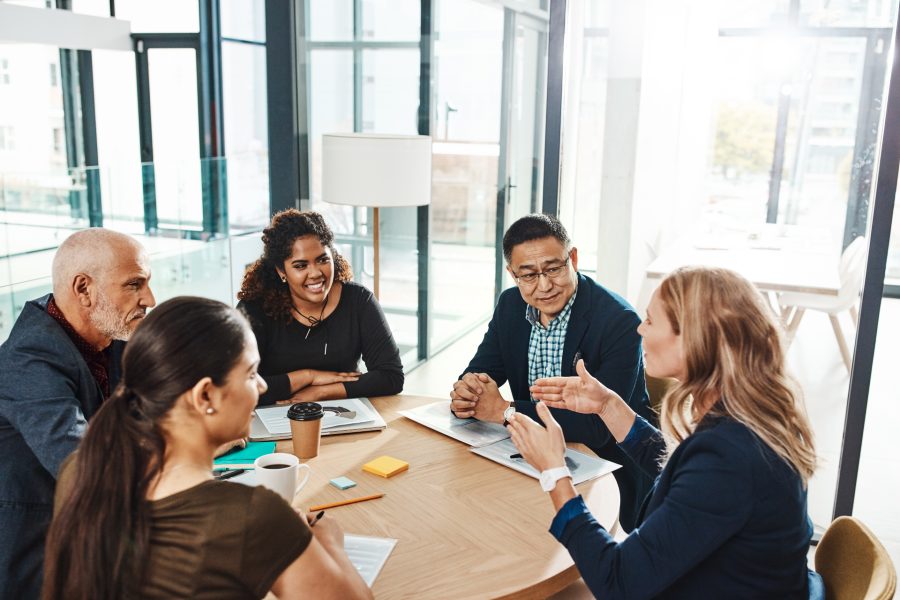 Microsoft 365 Managed Services: A Different Kind of Support
Microsoft Unified Support is expensive and unreliable. Our Microsoft 365 Managed Service support is affordable, fast, and easy to use. Whether you are making the switch or using support for the first time, go with one of the only Gartner-recommended alternatives to Microsoft Unified or Premier support.
Featured Case Study
Microsoft PowerApps Timesheet App Replaces Excel Solution
This commercial finance industry customer provides debt solution services to companies across all industries. The customer had been utilizing a Microsoft Excel-based timesheet system and was seeking a new mobile-friendly solution with advanced management and reporting capabilities.
"IncWorx has been a complete pleasure. They not only helped with front end transition to new platforms but have been a great partner to our internal ITS staff."
Heather Palmer
Experience To Get The Job Done Right The First Time
Microsoft 365 has been around for a while. It's pretty complicated. Luckily, our team of senior-level Microsoft 365 consulting experts has seen it all. We know how to make it work…and most importantly, we know how to make it work for you.
Save time. Save money. Let's get it right the first time.
Schedule time with us to see how we can make Microsoft Office 365 work for you
Make Your Microsoft 365 Investment Work The Way You Need
Microsoft 365 is more than software. It's a tool to make your business run at its most efficiently. Our team can make it happen with targeted Microsoft 365 capabilities.
Microsoft 365 Business Process Automation
IncWorx assists organizations by automating manual business processes, completely transforming the way employees work. Productivity increases and businesses can get more done.
Application Modernization
Use Case Development
Power Apps
Power Automate
Nintex Forms & Workflow
InfoPath Conversions
Process Analysis
DevOps
Microsoft 365 Design & Architecture
IncWorx assists companies with all aspects of Office 365. Following are some key areas of focus that go into a solid foundation of a company's use of Office 365:
Office 365 Governance Planning and Documentation
Information Architecture
Office 365 Groups and Team Sites
Defining Security and Permissions
SharePoint Site Structure, Hub Sites
SharePoint Content Types, Site Columns and Managed Metadata
Business Process Automation using Flow and PowerApps
Business Intelligence
Microsoft 365 Security
Ensuring your Microsoft 365 data is secure is our number one priority. From configuration to user permissions, we will ensure your data is more secure from ongoing threats.
Core tenant audits
Azure Information Protection
Application Compliance and Security
Data Retention
Data classification and labeling
Device security and management
Security policy design
Authentication and Access
Microsoft 365 Maintenance
Our Consulting Services for Microsoft 365 Maintenance span all areas of configuring and administering Microsoft 365 and its related tools and technologies, including things like:
Configuration
Monitoring
User Administration
Managing Security and Permissions
Backup and Recovery
Custom Reporting
PowerShell Scripting
Best Practice Review
Core Platform Monitoring
Security and Usage Reporting
Update and New Feature Education
Data Governance
Onboarding & Offboarding
Microsoft 365 Development
Microsoft 365 offers a variety of options when it comes to developing solutions, from simple quick wins to highly complex line-of-business applications. Choosing the right development tools requires a deep understanding of the technologies available, and the skills to build the solution.
IncWorx can help you choose the right tools and execute on your vision. The following represent just some areas of our development expertise for Microsoft 365 and related technologies:
SharePoint Framework (SPFx)
JavaScript and jQuery

                         

Office Add-Ins
Web Services
Azure App Services, Logic Apps, and Functions
PowerShell Scripting
Graph API
Adaptive Cards
DevOps
Excel Add-Ins
Dockers
Automated Build and Deployment
Microsoft 365 Education and Training
Education and training are an integral part of our commitment to client success. To our team of professional Microsoft 365 consultants, it comes naturally as they transfer and share knowledge with employees throughout the consulting process.
In addition, we design and produce custom, formal training for clients in the form of train-the-trainer and/or end-user, live and/or recorded sessions, and documentation such as manuals and quick reference guides.
Planning
User Adoption
Training material development
Training portal deployment
Microsoft 365 governance
Train the Trainer
Small group sessions
Flexible options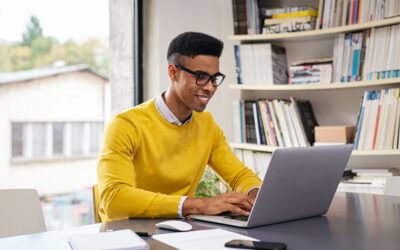 Microsoft 365 or Microsoft Office 365 has all the apps that help you reach your business or educational goals. Learn more about the features and benefits of Microsoft 365 that will help you achieve those goals efficiently. This guide will also help those who have...