Technologies
Power BI Consulting Services
Microsoft Power BI Consulting services allow you to connect with, model and visualize your data.
Become Your Boss's Data Superhero
Your boss and your business are always looking for an edge. How can we reduce costs? How can we increase our manufacturing speeds? How can we improve customer satisfaction? Power BI is the key to your business intelligence strategy.
A Power BI solution provides decision-makers with interactive dashboards and actionable insights. As a Microsoft Gold Partner, we have honed best practices for developing Power BI solutions built around:
Interactive Reports
Advanced Analytics
Data Visualization
Dashboard
Insights
Data Analytics
Actionable Insights
Predictive Analytics
Power BI Report
Power BI Solution
Power BI Dashboard
How Our Power BI Experts Will Work With You
Step 1
Schedule a Free Consultation
You've got a business challenge. Our team is ready to talk to you about finding the right solution on a free 30-minute discovery call.
Step 2
Choose The Service That's Right for You
Your budget, your needs, your capabilities. We will present you with options and you choose the one that works best for you.
Step 3
Meet With Your New Senior-Level Expert
Get senior-level staff assigned directly to your project. They'll learn everything about your business and get to work.
Step 4
See Results Immediately
Don't wait to get faster, more efficient, and more capable. You will immediately see results and the difference in working with us.
Your Needs. Our Expertise. Let's Get To Your Work.
You deserve more than a cookie-cutter development company. We have a solution customized for your needs, budgets, and goals. Let's get to work.
Project Consulting Services for Power BI
When you have a project with a defined outcome, you want a defined scope of work. Our Power BI Consulting Scoped Projects provide a roadmap to success, with the budget and timeline set in advance. No surprises. Just success.
Staff Augmentation for Business Intelligence
There's no need to hire full-time staff to solve temporary problems. Our staff augmentation services deliver senior-level expertise to your day-to-day work, for as long or as short as you need it.
Short-Term Pay-As-You-Go Support for Power BI
Work directly with a business intelligence professional. With online purchase options ranging from two hours to two weeks, this is a great way to troubleshoot a number of outstanding issues you're experiencing in your existing application.
Power BI Managed Services: A Different Kind of Support
Microsoft Unified Support is expensive and unreliable. Our Managed Service support is affordable, fast, and easy to use. Whether you are making the switch or using support for the first time, go with one of the only Gartner-recommended alternatives to Microsoft Unified or Premier support.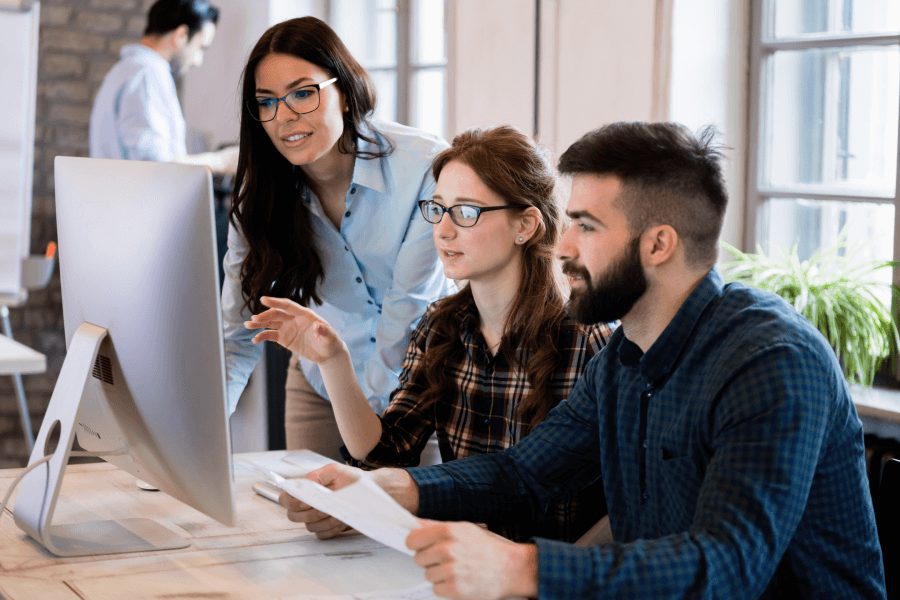 "IncWorx has been a complete pleasure. They not only helped with front end transition to new platforms but have been a great partner to our internal ITS staff."
Heather Palmer
Improve Your Business with the Power Platform
Build cost-effective end-to-end business solutions faster with Microsoft's no-code/low-code suite of tools.
Reduce your development time and costs using pre-built services, connectors and data sources.
Connect to your data, add business logic and build apps that work in your web browser or on your mobile device.
Power Virtual Agents Consulting
Improve your customer service and your employee satisfaction with self-service chat.
Chatbots quickly respond to questions and requests, freeing your team to focus on value-added tasks.
Increase your productivity and cut costs with powerful apps designed to automate processes.
Benefit from hundreds of pre-built connectors available for popular apps and other Microsoft cloud services.
Power Pages Consulting
Improve efficiency, increase communication and streamline your business process with secure sites.
Build sites for all of your business processes including onboarding, tracking, vendor management and more.
Expand your business intelligence capabilities and improve your business results.
Create drag and drop dashboards and reports that give your team visibility to both local and cloud data sources.
Power Platform Consulting
Bring all of your business processes to a single platform while reducing your dependency on 3rd party products.
Build cost-effective end-to-end business solutions faster with Microsoft's no-code/low-code suite of tools.
Experience To Get The Job Done Right The First Time
Business Intelligence has been around for a while. It can be complicated. Luckily, our team of senior-level Power BI developers has seen it all. We know how to make it work…and most importantly, we know how to make it work for you.
Save time. Save money. Let's get it right the first time.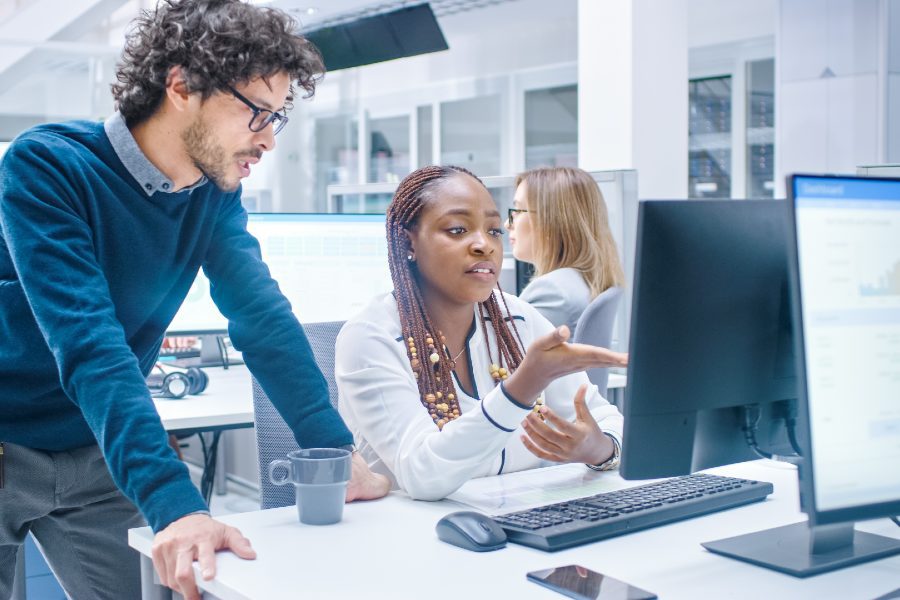 Compelling Visualizations Through Interactive Dashboards
Working with a Power BI Expert puts your Power BI implementation on the fast track to proving the decision-makers in your organization with the interactive report or dashboards that they need to quick decisions. Quick decisions lead to growth and improved metrics that benefit your employees, your business and your investors.
Data Integration Is The Key That Starts Your Data Analytics Engine
What's better than a Microsoft Power BI consultant? A Power BI consultant with direct access to a team of SQL Server Consulting experts. Before ever considering the design of your first Power BI dashboard, our team will begin creating a BI strategy that accounts for identifying and integrating all of your data sources.
Utilizing Power Query to pull data from multiple data sources you'll be able to access all of the data needed for your interactive reports. Our team has successfully integrated data from Azure SQL, Salesforce, a data warehouse, an Excel spreadsheet and more.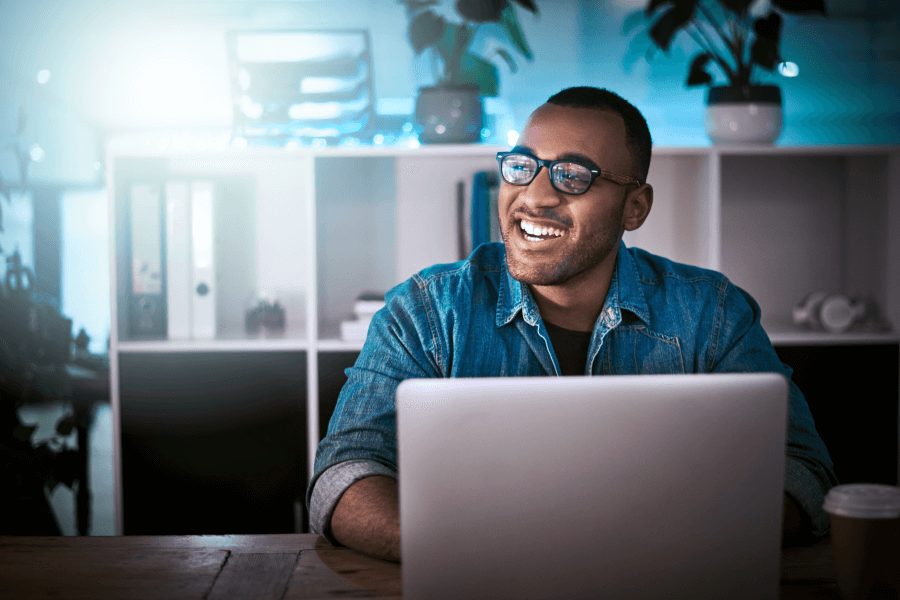 Relevant Articles to Help You Optimize Your Power BI Solution
In May 2022, Power BI introduced a new addition to its ever-growing list of features, Power BI Datamart. Datamart is a new way to access and analyze data stored in a Power BI data model. Microsoft Power BI Datamarts provide users an SQL interface to query data in the...