Why is PowerApps vs Power Automate such a debate? One reason is the fact that more and more businesses are pivoting towards complete automation, whether that means creating their own unique custom applications or automating all of their manual workflows. In fact, 86% of employees believe that automation can help them do their work more efficiently and effectively.
However, not everyone is aware of the differences between these two flagship Microsoft products. Read on to answer the question, "How are PowerApps and Power Automate different, and is there a way to pull them together for maximum business impact?"
Microsoft PowerApps Overview
Microsoft PowerApps is part of the Microsoft Power Platform canon and provides users with the ability to create custom, no-code business applications quickly and on the go.
We all know how hectic and frustrating it can be to build custom solutions from scratch using existing apps. It's even worse if you lack any prior programming experience. PowerApps removes all that hassle, ensuring that creating innovative business solutions will be one less thing to worry about in your organization.
Microsoft Power Automate Overview
Think of a world where you could save all the time you spend on mundane and repetitive tasks. A world where you could make your workflows work for you while you take care of what's important.
Now stop thinking; thanks to Power Automate, that world is here with us.
Microsoft defines Power Automate as a "service that helps you create automated workflows between your favorite apps and services to synchronize files, get notifications, collect data, and more."
Think of it as the ultimate toolset for automating all of your rigid and manual workflows.
It's worth noting that Power Automate is also part of Power Platform's popular quartet, alongside Power BI and Power Virtual Agent.
PowerApps vs Power Automate: The Differences that Matter
Now that you know a thing or two about PowerApps and Power Automate, let's dive into the differences that make these two platforms so uniquely different.
Pricing Breakdown
Power Apps
PowerApps currently offers three different plans for businesses. "Per App Plan" costs $5 per user per app per month. This plan is designed to help organizations solve for one business scenario at a time. Each "per app" license provides an individual user with rights to one app (canvas/model-driven) or one Power Apps Portal.
A single user can have more than one "per app" license if they require access to multiple solutions. But there's a caveat here. If you'd like to have access to one app, plus one portal, you'd require two licenses- not one.
Next in line is the "Per User Plan." The premise here is pretty simple: for only $20 per month, you get to work with an unlimited number of Power Apps as long as it's within service limits.
A step up from the Per User Plan is the "Pay-As-You-Go" (PAYG) Plan. This plan allows users to pay for Power Apps via Azure subscription. What makes this subscription particularly unique is the fact that there's no upfront purchasing or license commitment.
In other words, you only pay if and when your team uses the Power Apps app. On top of that, the PAYG plan includes Microsoft Dataverse storage capacity and provides the flexibility to pay for additional storage as you need it.
Power Automate
Power Automate, previously Microsoft Flow, offers two payment plans, with the option to add more flows at an extra cost.
The first and most popular plan is the "Per User Plan", and it goes for $15 per user per month. With this, users can create unlimited cloud flows based on their own unique needs. More specifically, this plan allows businesses to:
Use premium connectors
Leverage the administrative functions in Power Automate
Have all the benefits of increased runs and faster, automated triggers
The second plan is the "Per User Plan with attended RPA." It's like the per-user plan but with exclusive access to Robotic Process Automation and AI. Each month, you'll get 1 active, attended RPA bot and 5000 AI Builder service credits.
Last but not least, we have the "Per Flow Plan." The cost of this subscription is $500 per month for 5 flows. You can use this plan to create flows with reserved capacity for an unlimited number of users.
Aside from these three plans, Microsoft also makes it possible to buy additional flows at $100 per flow per month. Want to extend the capabilities of your Power Automate app? Microsoft has got that option, too. You can purchase AI builders for $500 per unit per month and use AI algorithms to power your workflows.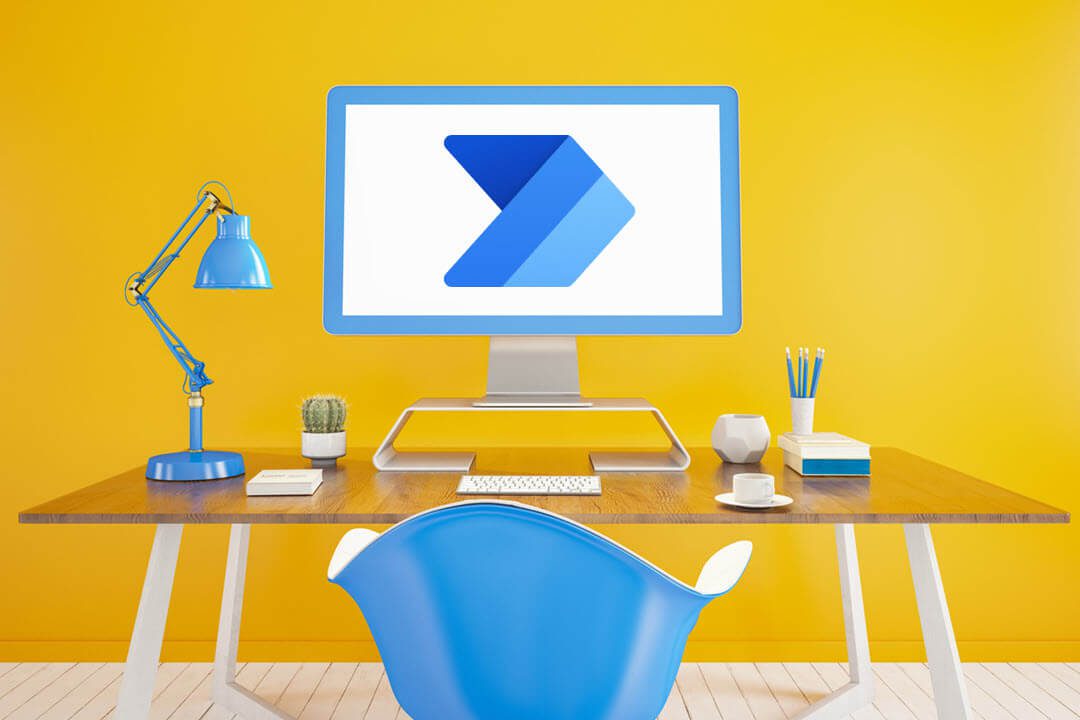 Automation
Both PowerApps and Power Automate offer capabilities to automate workflows and business processes.
PowerApps allows anyone to build unique custom apps using pre-built templates, drag-and-drop simplicity, and quick deployment. What you get in the end are fully modernized processes that empower your team to solve tough challenges and focus their attention where it's needed the most.
Power Automate's automation capabilities are slightly different and dare we say, more advanced? The platform comes with pre-defined templates from which you can choose a workflow and start working with immediately. Alternatively, you could build your own workflows from scratch by leveraging in-app easy-to-use, step-by-step processes.
With Power Automate flow, you get to enjoy automated tasks on over 296 applications, including SharePoint and Outlook. Add to that the ability to set specific actions in motion using a simple trigger, and you have arguably the most powerful automation tool around.
Document Management
Data is the lifeblood of any business. Every other day, businesses are producing staggering amounts of data, all in different kinds, volumes, and specifications. However, the amount of money spent on managing these data files is equally staggering. In fact, recent statistics show that businesses waste an average of $20,000 on document issues.
While Microsoft Power App and Power Automate might not inherently look like document management solutions, they serve that purpose pretty well.
Power Apps, through powerful low-code websites called Portals, supports uploading and displaying documents to and from SharePoint directly on a basic form or advanced form. So if you're a Portal user, you'll have an easy time viewing, downloading, adding, and deleting documents from a portal. It's also possible to create subfolders right within your portal, which plays to the overall goal of effective document management.
With Power Automate, real-time document management is a breeze. Just set a document management workflow, and you're good to go. If that proves tricky, you can always make the most of "Document Automation", a recently launched end-to-end solution that includes the following components:
Manage documents received in email orchestrated by Power Automate
Use AI Builder form processing solution to extract data from those documents
Process the data extracted and allow users to review and approve that data
If all this sounds like Greek to you, be sure to reach out to a Microsoft consulting firm (like us) for further clarification.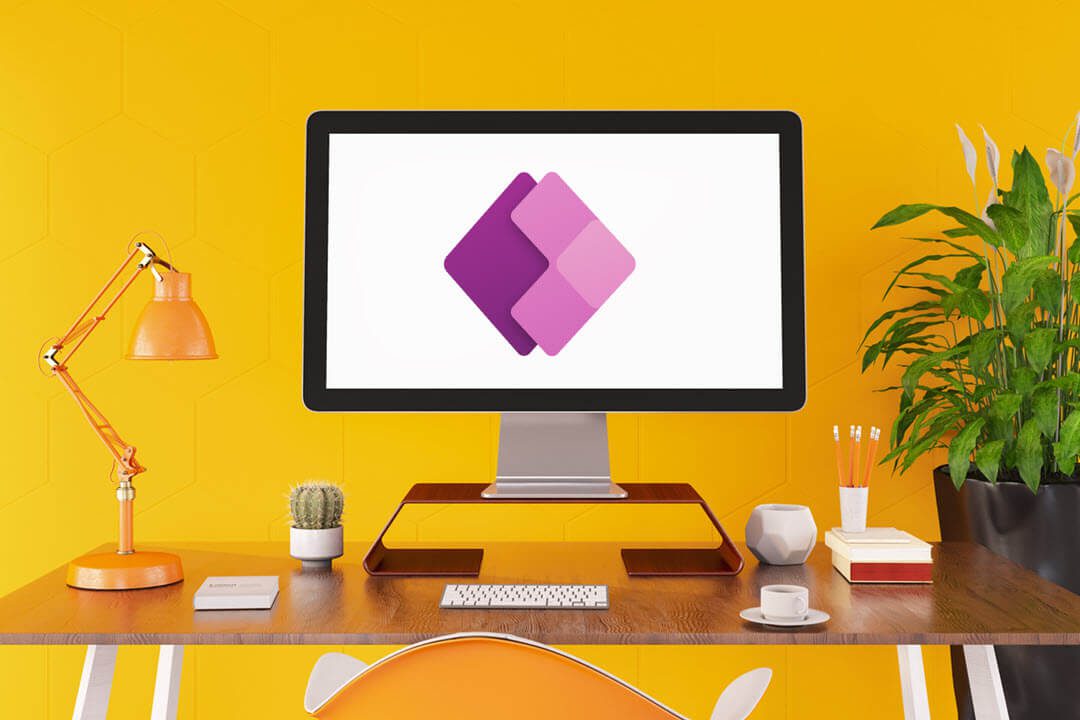 Collaboration
Remote work is very much part of the "new normal." Currently, about 62% of workers aged 22 to 65 work remotely at least occasionally. Not to mention that 16% of companies globally are fully remote. If these statistics are anything to go by, adopting collaboration software should be a crucial consideration for your business (if it's not already).
Inside the Microsoft Power Platform universe, two apps fight to be the best option for your remote workplace; Power Apps vs Power Automate. There's a notable caveat, though-both these tools need to be integrated with Microsoft Teams for their collaboration capabilities to be fully realized.
When you dovetail Power Apps with Microsoft Teams, you'll enjoy a wide variety of features, including:
Meetings. You can schedule and hold meetings and connect calendars with Outlook
Calls. Even if who you're calling doesn't have a Teams account, you can still use the platform for your call.
File sharing. Create Excel, Word, and PowerPoint documents with the app, and collaborate with the same document in real-time.
Power Automate and Teams can help businesses integrate flows and bridge organization workflow gaps. For instance, you can use the new "Teams connector" feature to create a Teams meeting and generate join links quickly and on the go.
Security & Privacy
Both PowerApps and Power Automate are straightforward when it comes to securing user data, setting access privileges, and deploying privacy controls.
Microsoft recommends having your data in the Dataverse-a cloud-based database with limitless storage capabilities for utmost control over both security and privacy in the two platforms. Here's a high-level overview of how Microsoft Dataverse implements a water-tight security model:
Users are authenticated by Azure Active Directory (Azure AD)
For PowerApps users, licensing is the first control to accessing the platform's components
A user's ability to see and use applications is controlled by sharing the business application with the user
The ability to create business apps and flows is controlled by security roles in the context of environments.
PowerApps and Power Automate: The Intricacies of How they Work Together
At this point in the article, you can clearly tell that Power Automate and PowerApps are strikingly similar in more ways than one. It's like they were made to complement each other. Perhaps this explains why it's so easy for them to work together.
One way to tap into the capabilities of both platforms all at once is to leverage the Power Automate Respond to PowerApps action. The goal of this specific action is just one: to return data to PowerApps from a flow. You can, for instance, configure a flow that retrieves data from a web Excel file in SharePoint and then processes that data by using built-in actions.
According to Microsoft, this action's usefulness extends beyond running single flows. In fact, you need this action when you're creating "Helper Flows."
With that said, did you know that Power Automate can be used to create logic that performs one or more tasks when an event happens in a canvas app? Well, that's one more way to look at PowerApp vs Power Automate.
For instance, you can configure a button in your canvas app such that when a user selects it, a file is added to the cloud, a meeting request is sent, or an item is created in a list; the possibilities are endless. Consider reaching out for Power Platform consulting to get the most out of both Power Automate and PowerApps.
Better Together: Accelerate Innovations with Both PowerApps and Power Automate
Individually, both Power Apps and Power Automate are incredibly powerful. But they're even better together.
In an age where a whopping 41% of companies are still resisting innovations, you can get ahead of the game by leveraging these two platforms. Older software might guarantee more stability, but they inevitably peg back your team back from harnessing their creative selves. In the end, you'll have a team that's doing the bare minimum and not really pushing your company towards true greatness.
On the one hand, you have PowerApps, a low-risk way of accelerating innovations using low-code/no-code custom solutions. On the other hand, you have Power Automate, one of the most powerful automation platforms ever created. With ready access to a bevy of Azure resources and over 200 connectors, Power Automate offers a sure-fire way to transform your innovation journey from hard to "a walk in the park."
No two services work in the entire Microsoft Business suite and blend together quite like Power Automate and Power Apps. Resist the temptation of dropping one for the other. Instead, do your diligence and add them to your productivity the soonest.
PowerApps vs Power Automate: What's Better for Your Workplace?
It's really difficult to separate the two when it comes down to Power Automate vs Power Apps. While they're inherently different in their offering and functionalities, both are incredibly powerful automation tools.
Both are easy to use, flexible, and a real value for money. And both are low-risk in every meaning of the word. So, to answer the question of "What's better between PowerApps and Power Automate", we'd boldly say both. They are, quite rightly, a match made in heaven.
Of course, you can reach out to the Power Platform support services if you'd like additional clarification. But sometimes, it's best to talk to a real person. For Power Platform support, contact us here at IncWorx Consulting. We know the ins and outs of these two platforms like the back of our hand, and we'd really like to make our knowledge and insight work for you.
And if you want to learn more tips related to Microsoft and other business technology tools, check out our blog.