Technologies
Power Platform Consulting Services
Power Platform Consulting Services reduce your development time, increase your productivity, expand your business intelligence and improve customer service. Let's discuss if we're a fit.
Improve Your Business with the Power Platform
Build cost-effective end-to-end business solutions faster with Microsoft's no-code/low-code suite of tools.
Reduce your development time and costs using pre-built services, connectors and data sources.
Connect to your data, add business logic and build apps that work in your web browser or on your mobile device.
Power Virtual Agents Consulting
Improve your customer service and your employee satisfaction with self-service chat.
Chatbots quickly respond to questions and requests, freeing your team to focus on value-added tasks.
Increase your productivity and cut costs with powerful apps designed to automate processes.
Benefit from hundreds of pre-built connectors available for popular apps and other Microsoft cloud services.
Power Pages Consulting
Improve efficiency, increase communication and streamline your business process with secure sites.
Build sites for all of your business processes including onboarding, tracking, vendor management and more.
Expand your business intelligence capabilities and improve your business results.
Create drag and drop dashboards and reports that give your team visibility to both local and cloud data sources.
Power Platform Consulting
Bring all of your business processes to a single platform while reducing your dependency on 3rd party products.
Build cost-effective end-to-end business solutions faster with Microsoft's no-code/low-code suite of tools.
Choose How You Work With Our Microsoft Power Platform Consultants
You deserve more than cookie-cutter consulting. We have an option customized for your needs, budgets, and goals.
Let's get to work.
Microsoft Power Platform Consulting
Do you have a defined business application to develop but don't have enough resources or expertise to complete it? We will work with you to define the scope and provide professional developers to quickly complete your custom business app.
Microsoft Power Platform Staff Augmentation
Are you struggling to find Power Automate or PowerApps developers for your internal Microsoft team? We offer short and long-term staff augmentation. We provide the technical expertise you provide the day-to-day direction.
Pay-As-You-Go Microsoft Power Platform Consulting
Does your citizen developer have a need that can be addressed without a long-term commitment? Pay-As-You-Go Consulting gives you access to the same Microsoft Power Platform consultants as our other offerings without a big contract.
How Does Power Platform Consulting Work?
Step 1
Schedule a Free Consultation
You've got a business challenge. Our team is ready to talk to you about finding the right solution on a free 30-minute discovery call.
Step 2
Choose The Service That's Right for You
Your budget, your needs, your capabilities. We will present you with options and you choose the one that works best for you.
Step 3
Meet With Your New Senior-Level Expert
Get senior-level staff assigned directly to your project. They'll learn everything about your business and get to work.
Step 4
See Results Immediately
Don't wait to get faster, more efficient, and more capable. You will immediately see results and the difference in working with us.
"IncWorx and Ben have helped me build my small Power App into a application used company wide. They are quick to respond to my needs and improve upon my ideas. I could not be happier."
Sean Crosbie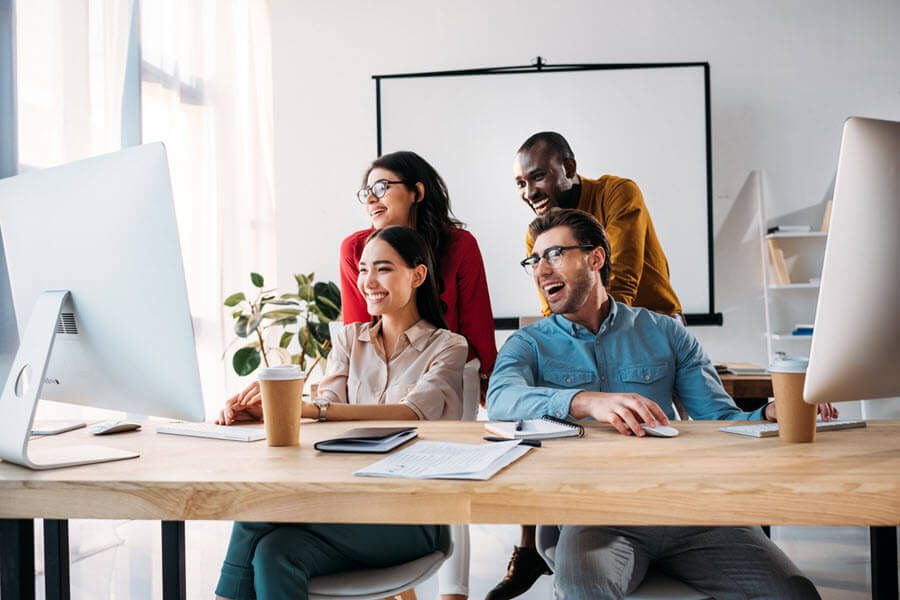 Microsoft Power Platform Managed Services: A Different Kind of Support
Do you have an existing business app or automated workflows that require ongoing updates? One of the only Gartner-Recognized alternatives to Microsoft support, our Professional Support Services will give you direct access to a Power Platform expert who will keep your Power Platform services performing optimally.
Get The Job Done Right The First Time
You have a business to run. That's why our business is to make sure The Power Platform does what you need it to do for you.
We've been building Power Platform solutions since it was released. We can do it for you.
Featured Case Study
Project Intake App Improves Project Request Accuracy
One of the nation's fastest-growing quick-service restaurant chains needed a project request solution that would improve the intake process and improve communication across their team of business users.
Learn how the Power Platform provided a solution with Power Automate and a Power App.
Technologies supported:
Power Apps
Power Automate
Microsoft Power Apps Consulting 
Microsoft PowerApps Consulting services can benefit your organization in many ways. First, PowerApps Consulting can help you to better understand how to use the platform to create a custom business application that meets your specific business needs. This can lead to more efficient and effective use of the platform, which can save you even more time and money.
Additionally, Power Apps integration with another business app such as Microsoft SharePoint, the Common Data Service or Microsoft Dataverse can help your business user create custom business applications with minimal code. This can save you time and money by eliminating the need to hire expensive developers.
Finally, by working with a Power Apps Consulting firm, organizations can get access to expert advice and support whenever they need it. This can be extremely helpful in ensuring that they are able to get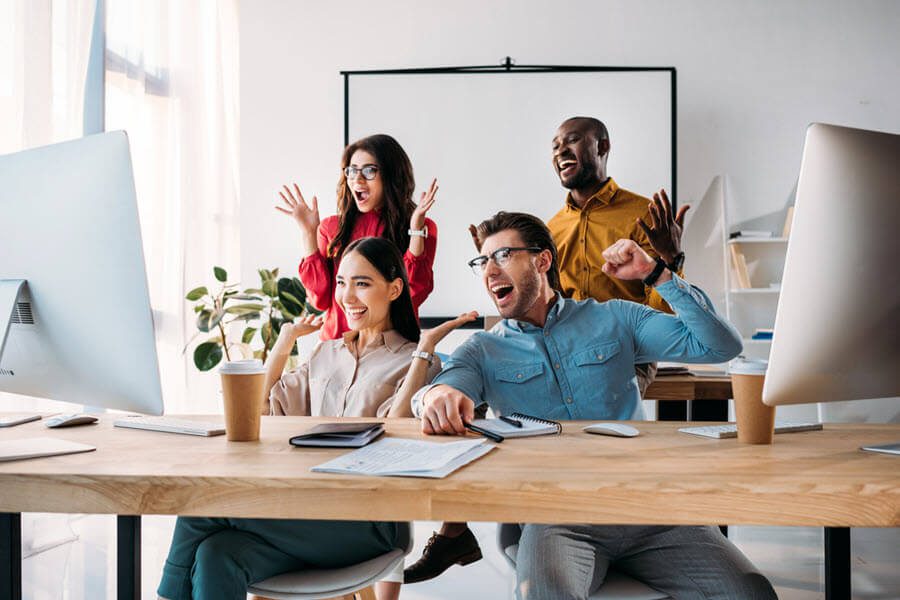 Microsoft Power Automate Consulting
Power Automate Consulting services can help you to assess your needs and implement the best solution for your business. By automating manual processes, you can improve efficiency and productivity while reducing costs. In today's competitive business environment, choosing to leverage Power Automate to automate processes will give you a significant advantage over your competitors.
Power Automate, previously called Microsoft Flow, is a cloud-based service that helps automate a business process or other manual tasks. By creating automated workflows, businesses can save time and resources while ensuring that tasks are completed accurately and efficiently. Power Automate can be used to automate a wide range of business processes, from simple tasks like sending emails to more complex processes like data entry and invoice processing.
Learn More About Microsoft Power Automate Consulting Services
Microsoft Power BI Consulting
If you're looking to improve your business intelligence capabilities, Microsoft Power BI Consulting services can benefit you in a number of ways. A consultant can help you connect to various data sources, such as databases and spreadsheets, and then guide you through the process of creating visualizations, dashboards and reports.
Additionally, they can help you increase your Microsoft 365 ROI by integrating with your other cloud tools, such as Microsoft SharePoint and Microsoft Project Online, as your data source. Lastly, they can provide training and support so that each business user can get the most out of Power BI.
With Power BI, you'll be able to gain insights into your business that you never thought possible. As a result, you'll be able to make better decisions, improve your operations, and grow your business.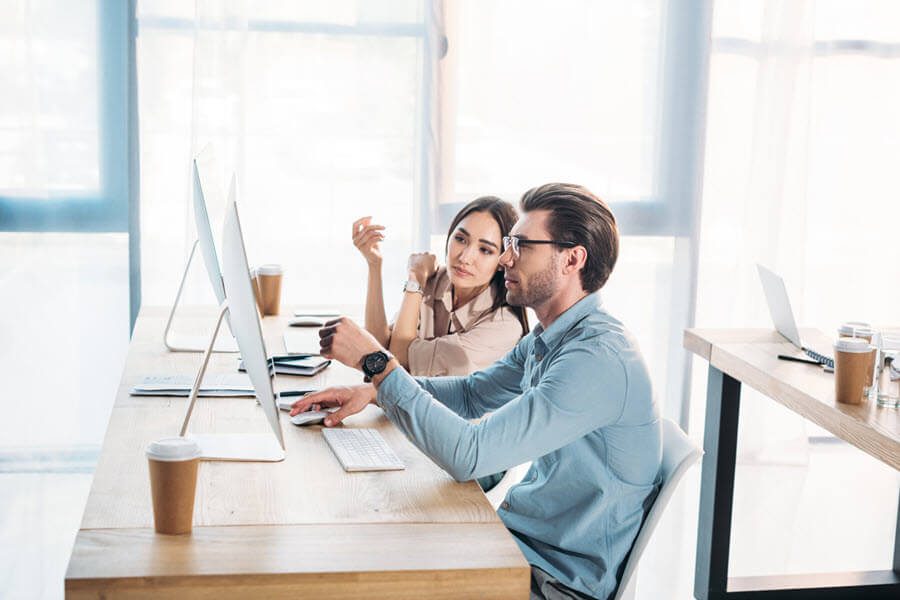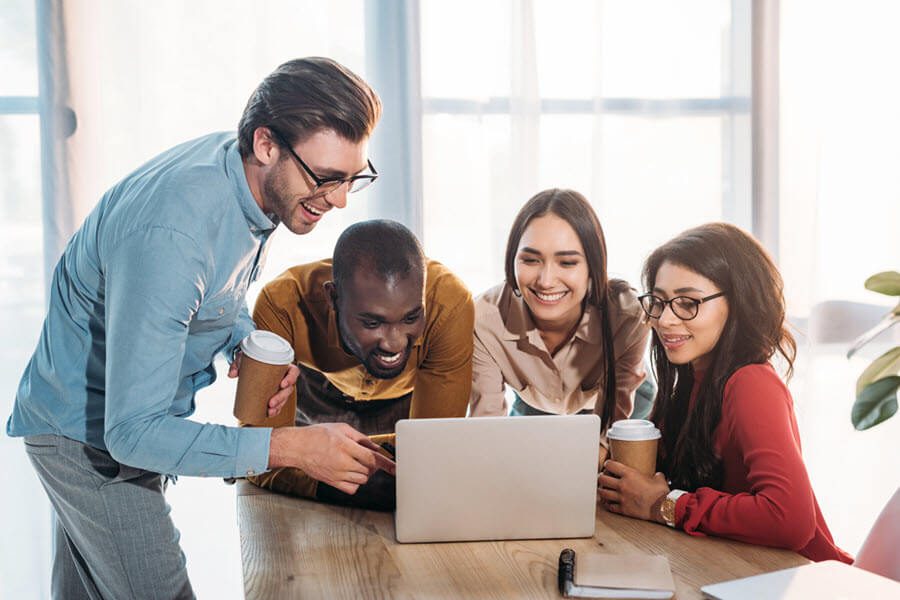 Microsoft Power Virtual Agents Consulting
Microsoft Power Virtual Agents are a key part of the company's customer service offering. Working with a Power Virtual Agent consultant, you can automate repetitive tasks and questions, which help improve customer satisfaction and free up employees to focus on more value-added tasks.
In addition, Power Virtual Agents can be customized to better meet your organization's needs. By leveraging the AI Builder and robotic process automation capabilities, you can create chatbots that are tailored to your specific business needs.
As a result, a Microsoft Power Virtual Agent can help you improve customer service while also reducing costs and increasing efficiency.
Integration with Dynamics 365 Business Central
The Microsoft Power Platform is a powerful tool that can help organizations to streamline their operations and improve their efficiency. One way that the Power Platform can be used is to create an integration with Microsoft Dynamics 365 Business Central. This can help businesses to centralize their data, making it easier to access and manage.
Power Platform consulting services can help businesses to create an effective integration with Dynamics 365, ensuring that they get the most out of the platform. With the help of a Power Platform consultant, businesses can streamline their operations, improve their efficiency, and save time and money.
Powered by Microsoft Azure
Microsoft built the Power Platform on Azure, the Microsoft cloud computing platform. Azure offers a wide range of services and features that can be harnessed by businesses of all sizes.
This tight integration enables businesses to get the most out of both Azure and the Power Platform, maximizing efficiency and productivity. As a result, Azure and the Power Platform working together provide a powerful solution for businesses that is unmatched by other solutions.
Articles to Help Optimize Your Power Platform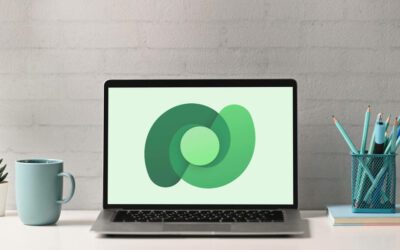 Data. It's such a small word, but it's literally at the heart of everything we do. It doesn't matter if you're a small business or a large enterprise; you need reliable data to do what you do. More important than just "having" data is the ability to use it and capture...