Technologies
Microsoft Power Automate Consulting
Our Microsoft Power Automate consulting services increase your productivity and cut costs with powerful apps designed to automate processes. Benefit from hundreds of pre-built connectors or go custom.
Power Your Business With Power Automate
Microsoft Power Automate, formerly known as Microsoft Flow, is a key component of Microsoft's Business Application Power Platform. Use Power Automate to help you automate tasks and business processes, and integrate with other Microsoft technologies or third-party systems.
IncWorx can help you implement automation and integration across your business. We've delivered a variety of solutions using Power Automate, Microsoft PowerApps and the entire Power Platform.
Business Process Automation
Repetitive Task Automation
Calendar Reminders
Dynamics 365 Platform Integration
SQL Server Data Analytics
Power BI Service Dashboard
Intelligent Workflows
Custom Connector
How Power Automate Consulting Will Work For You
Step 1
Schedule a Free Consultation
You've got a business challenge. Our team is ready to talk to you about finding the right solution on a free 30-minute discovery call.
Step 2
Choose The Service That's Right for You
We consider your budget, your needs and your capabilities. We will present you with options and you choose the one that works best for you.
Step 3
Meet With Your New Senior-Level Expert
Get senior-level staff assigned directly to your project. They'll learn everything about your team and your business. We waste no time getting to work.
Step 4
Start Seeing Results Immediately
Don't wait to get faster, more efficient, and more capable. You will immediately see results and the difference in working with us.
"Jeff was great to work with thru the sales process along with any continuing needs. Our developer Ben is phenomenal and picked up very quickly on our business to apply it to our project development. Highly recommend this team!"
Will
Options For Your Specific Microsoft Power Automate Consulting Need
You deserve more than cookie-cutter consulting. We have a solution customized for your needs, budgets, and goals. Let's get to work.
Microsoft Power Automate Consulting Service
Do you have a defined business process or repetitive task to turn into an automated flow but don't have enough resources or expertise to complete it? We will work with you to define the scope and provide professional developers to quickly improve your organizational processes.
Microsoft Power Automate Staff Augmentation
Struggling to find a Power Automate developer to expand your team? As a Microsoft Partner, we offer short and long-term Power Automate staff augmentation. We provide the expertise you provide the day-to-day direction.
Microsoft Power Automate Tailored Solution
Not sure where to start? We will work with you to design a custom solution for your Power Automate needs? Work with an experienced Power Automate developer to design automation, automate a manual process, improve an existing business process flow and more.
Microsoft Power Automate Pay-As-You-Go Consulting
Do you have small business challenges that can be addressed quickly without a long-term commitment? Our Pay-As-You-Go Consulting offers direct access to the same Power Automate developer team as our other offerings without a large contract.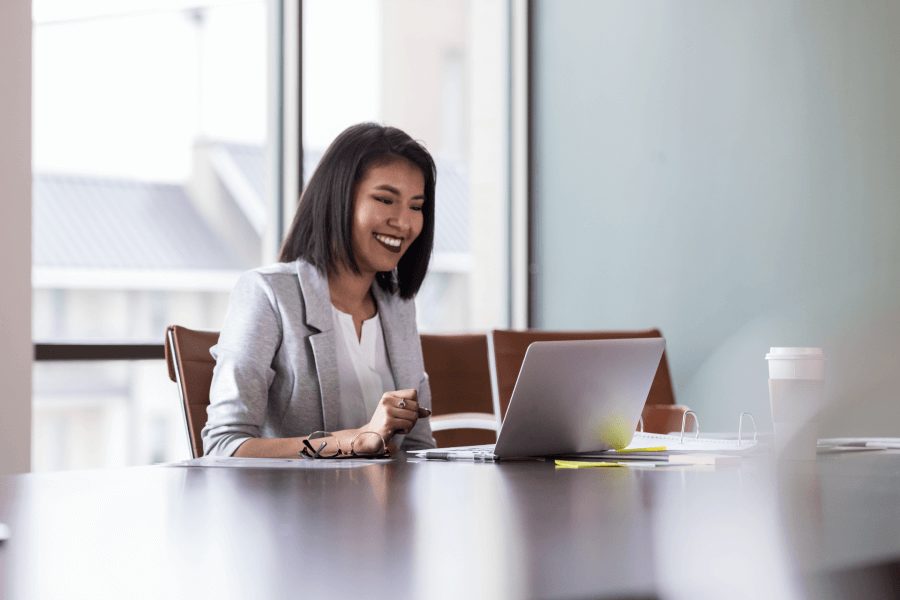 Microsoft Power Automate Managed Services: A Different Kind of Support
Do you have an existing automated workflow or business process flow that requires ongoing updates? Our Professional Support Services, one of the only Gartner-recommended alternatives to Microsoft support will give you direct access to a team of experts who will keep your Power Automate workflows performing optimally.
Get The Job Done Right The First Time
You have a business to run. That's why our focus is to ensure your Power Automate solution does what you need it to do for you, every time.
We've been building Power Automate solutions since its release. We can do it for you.
Featured Case Study
Project Intake App Improves Project Request Accuracy
One of the nation's fastest-growing quick-service restaurant chains was in need of a project request solution that would not only improve the intake process but improve communication across their team of business users.
Learn how the Power Platform – including Power Apps and Power Automate – provided the solution.
Improve Your Business with the Power Platform
Build cost-effective end-to-end business solutions faster with Microsoft's no-code/low-code suite of tools.
Reduce your development time and costs using pre-built services, connectors and data sources.
Connect to your data, add business logic and build apps that work in your web browser or on your mobile device.
Power Virtual Agents Consulting
Improve your customer service and your employee satisfaction with self-service chat.
Chatbots quickly respond to questions and requests, freeing your team to focus on value-added tasks.
Increase your productivity and cut costs with powerful apps designed to automate processes.
Benefit from hundreds of pre-built connectors available for popular apps and other Microsoft cloud services.
Power Pages Consulting
Improve efficiency, increase communication and streamline your business process with secure sites.
Build sites for all of your business processes including onboarding, tracking, vendor management and more.
Expand your business intelligence capabilities and improve your business results.
Create drag and drop dashboards and reports that give your team visibility to both local and cloud data sources.
Power Platform Consulting
Bring all of your business processes to a single platform while reducing your dependency on 3rd party products.
Build cost-effective end-to-end business solutions faster with Microsoft's no-code/low-code suite of tools.
Make Your Power Automate Capabilities Work The Way You Need
Power Automate is more than software. It's a tool to make your business run at its most efficient levels. When recurring processes run faster and more accurately, your team is able to focus its time on important projects and company growth.
Automate Processes
Analytics
Automated Workflow
Prebuilt Connectors
Custom Connector
Power App
Power BI Service
Dynamics 365 Platform Integration
Canvas App Integration
Custom App
Microsoft Azure Integration
Relevant Articles to Help You Optimize Your Power BI Solution
In May 2022, Power BI introduced a new addition to its ever-growing list of features, Power BI Datamart. Datamart is a new way to access and analyze data stored in a Power BI data model. Microsoft Power BI Datamarts provide users an SQL interface to query data in the...