More than 20,000 new users implement SharePoint every day, a growth spurt that's lasted more than five years.
Are you looking to add your workforce to this active community?
If so, it helps to have an experienced SharePoint consultant by your side to help you get the most of your new platform.
This expert can help you expand and customize out-of-the-box functionalities to meet your unique business requirements. In turn, this can maximize your investment and improve your user adoption rates.
Read on to learn seven reasons why you should hire a professional to help you navigate through your SharePoint projects including installation and implementation.
1. Help Defining Your SharePoint Vision
Do you know why you are implementing SharePoint or SharePoint Online? What business process do you wish to improve and what pain points do you hope to solve? Perhaps you're looking to improve your project management or document management strategies?
Unless you know the answers to these types of questions, you might not use the SharePoint solution to its fullest extent. A Microsoft SharePoint consultant can help you in the initial design and planning stages of your solution. This is where you'll take a look at the basic features included with the standard installation and determine if you'll require custom development to achieve your goals.
A consultant can walk you through this process, covering all the important bases.
2. Extended Functionality
SharePoint comes equipped with myriad standard features that offer adequate functionality for many businesses. However, you might find that you need it to do just a little more.
In this case, your SharePoint consultant can leverage third-party tools, web parts and custom SharePoint development to tweak these SharePoint features in your favor.
For instance, you could make your Community Sites more valuable by incorporating micro-blogging, tagging, news feeds, and other interactive features.
This helps you discover new ways to connect with the platform, extending its functionality in a simple, cost-effective way.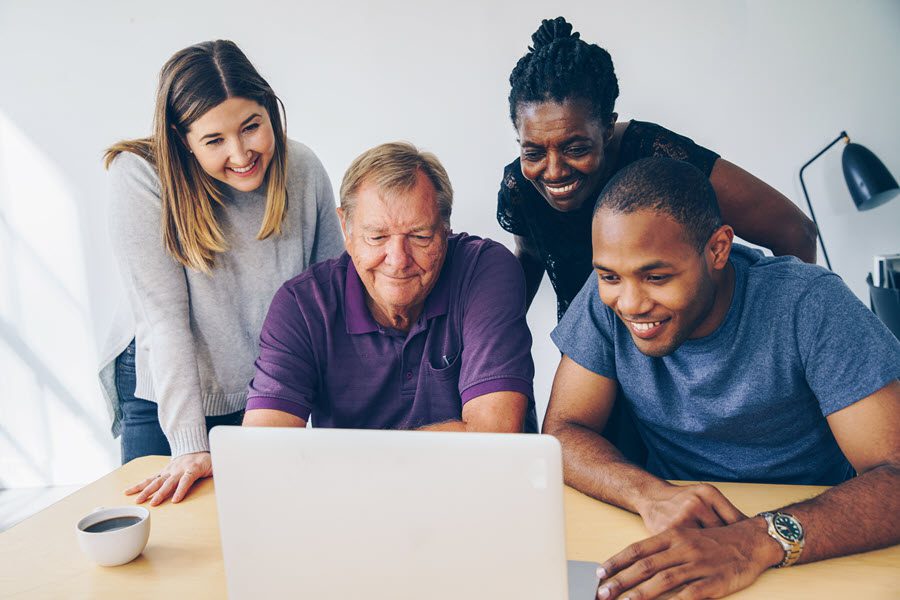 3. Greater User Adoption
Even the most robust SharePoint implementation could be rendered ineffective if the solution gathers dust and remains unused by employees. However, due to the vast capabilities of the platform, it can intimidate or overwhelm many users.
This is especially the case for those who aren't used to following any processes besides the ones they learned when they were hired. That's why you need someone on your side who's well-versed in this platform and all of the benefits that it can bring to your team.
In addition to explaining how it works, this consultant can also field questions, perform basic troubleshooting, and help quell the anxieties and concerns of new users. With this, your employees feel more confident and empowered than ever before, which can help encourage them to adopt the solution as their own.
4. Custom Workflows
SharePoint is only valuable to your organization if it helps your workforce become more productive.
To this end, your consultant can develop specialized workflows that empower your employees to communicate and collaborate more effectively. For instance, your users might grow frustrated at having to check the SharePoint sites frequently to find new assignments.
In this case, a consultant can develop a workflow that sends them instant notifications the moment they arrive. This way, they are never out of the loop. Or, you can create custom workflows for document approvals, dictating the exact process that should initiate when content is ready for review.
5. Improved ROI
It will pay for itself in productivity enhancements alone.
Yet, there's no denying that SharePoint is a significant investment for your organization. This is where you'll truly appreciate the help of someone who can help you generate the most return for your money. A consultant will not only help lower your overall deployment costs and improve the outcome, but he or she will also look for ways you can save even more money.
For example, did you know that you can integrate SharePoint into many of your other enterprise-wide applications, including your Customer Relationship Management (CRM) solution? Merging the two deployments can help you mitigate extraneous costs as much as possible.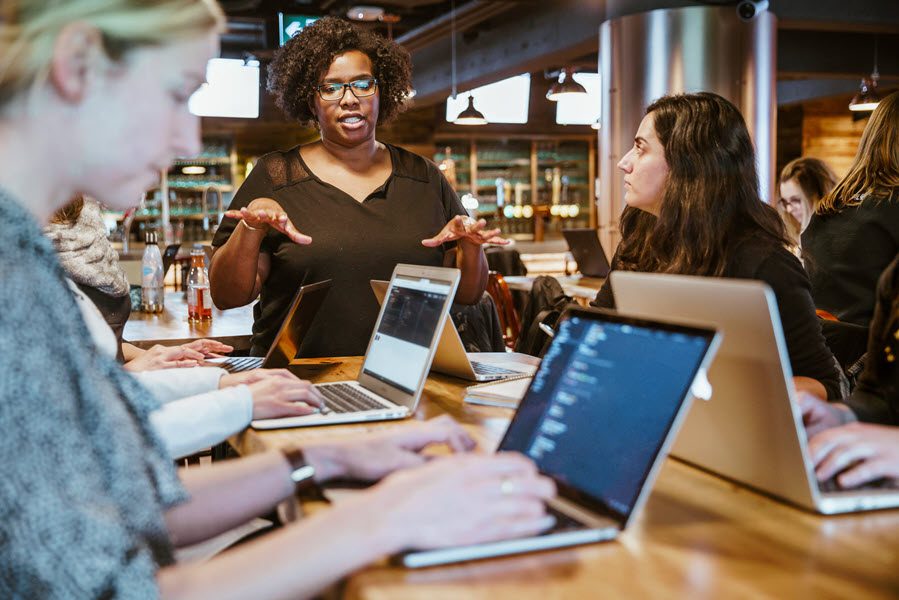 6. Less Time Training
Chances are, your employees are busy and every minute they're pulled away from their mission-critical work can cost your company valuable earnings.
You could spend a significant amount of money on multiple, intensive training sessions to make sure everyone has a firm grasp on how SharePoint works. Yet, in the end, all this will do is drain your money and frustrate your workforce.
Instead, hiring a professional SharePoint consulting company means investing in quicker, more direct training. You'll receive hands-on guidance provided by an in-the-know expert who won't cut corners or waste time. This frees up your employees to get back to work sooner and puts more money back in your pocket.
7. Relevant Updates and Developments
In addition to being a tool, SharePoint is also a critical technology.
That means it's constantly being analyzed, grown and morphed at a rapid speed. It can be nearly impossible for the average business owner to keep up with all the changes and updates. Yet, it's important to do so to make sure your organization remains as competitive as possible.
Your SharePoint consultant can take care of this behind-the-scenes legwork for you. He or she will always make sure your version is the most recent one, helping your company evolve right alongside it
Work With a Top Gartner® Research Recognized Microsoft Consulting Firm

Successfully choose a Gartner® Research recognized provider, such as IncWorx, using Gartner's Guide to Assessing Alternatives
Partner with a Professional SharePoint Consultant
Deciding to implement an enterprise-wide SharePoint or SharePoint Online solution is a major step in the right direction.
A successful deployment can shape both the short-term and long-term future of your company. It can also help your employees become more productive, organized and collaborative.
Yet, before you can start reaping these benefits, you'll need a partner who can help you understand and achieve them.
That is where a partner like IncWorx comes in.
Our team offers professional consulting services and support services on the Microsoft suite of products including Office 365, SharePoint, SQL Server, Azure and more.
Contact us today to learn more and let's take this important next step together.