Case Studies
PowerApps Solution for Tracking Due Diligence Field Exams
This commercial finance industry customer provides debt solution services to companies across all industries. The customer had been utilizing a Microsoft Excel-based timesheet system and was seeking a new mobile-friendly solution with advanced management and reporting capabilities.
The Challenge
A Need for a Modern, Feature-Rich Solution for Performing, Managing and Tracking Field Exams
The customer recognized the need for a modern, feature-rich solution for performing, managing and tracking field exams. Their intention was to create an intuitive, web-based solution and to bring consistency and a common backend system to this and other disparate applications throughout the organization. Upon completion, the customer would realize the following main benefits:
Cloud-based version accessible from anywhere
Consistency across organization-wide applications
Common database backend for advanced management and reporting
Reconciliation of data issues/inconsistencies
Decommissioning of the legacy Microsoft Access application and related support
The Solution
Create a Modern, Updated Version of the Application
IncWorx performed a thorough analysis of the customer's existing Microsoft Access field exam solution. We developed and executed the plan to create a modern, updated version of the application leveraging PowerApps and SQL Server.
Some highlights of the solution include:
PowerApps canvas app with robust features and an intuitive interface
SQL Server database for storing field exam data
Enhanced search and retrieval of field exams
Role-based access to field exams
Custom solution for reconciliation of data issues/inconsistencies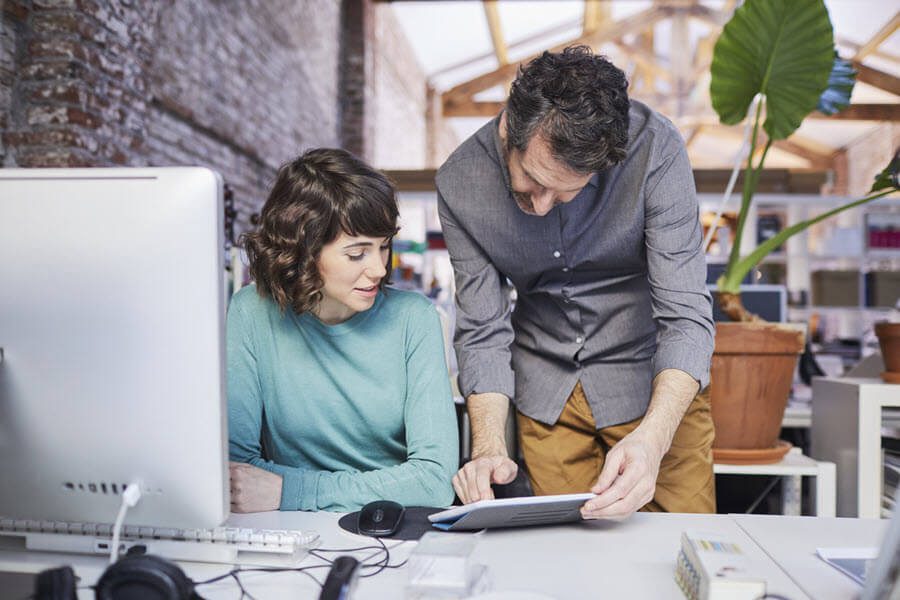 The Outcome
Modern Features, Tighter System Integration and Stronger Data Integrity
Upon completion of their new field exam solution using PowerApps and SQL Server, the customer was able to successfully decommission the Microsoft Access solution and take advantage of new modern features along with tighter system integration and stronger data integrity.
The Conclusion
Realizing the Benefits of an Integrated Solution Available From Anywhere
For many years, Microsoft Access was a solid choice for the rapid development of forms with a database backend, but today's businesses often require more than Access can offer. Real-time data accessible from anywhere, better integration with other cloud-based tools, and advanced modern features are just a few reasons companies are making the move to PowerApps. Our customer engaged IncWorx to develop the solution, and everyone from field examiners to managers are now realizing the benefits of their new, modern solution.