Microsoft PowerApps for Office 365 may be a good option for your business if…
You've ever wished there was a way to customize some of the programs you use in your business
You've looked for solutions to problems in your business and been unable to find a program that would address the problem
You've processes in your business that could or should be automated, but you don't know how to make that happen
Read on to learn more about this program and how it could make your business more efficient than ever.
What is PowerApps for Office 365?
Microsoft PowerApps, part of the Power Platform, is a tool that allows your organization to build custom apps and other business solutions. Whatever your business needs are, you can create custom-tailored solutions that work for you. PowerApps uses an intuitive drag-and-drop approach that makes it simple for you to put together any business solution app you need.
Whether you need a better way to manage inspections, enable field sales, get integrated market views, or any other task, you can use both canvas and model-driven apps to approach these problems. Canvas apps allow you to design every aspect of your app from the ground up, while model-driven apps begin from the platform of your data model and business processes.
What is Office 365?
Office 365 is Microsoft's all-in-one platform to unite every aspect of your business processes.
With a 365 license, you'll get access to the entire suite of Microsoft Office programs, including Word, PowerPoint, Excel, SharePoint, Outlook, and more. It's also easy to make sure you always have the latest updates for all of these programs.
Office 365 also comes with access to OneDrive, Microsoft's cloud storage platform.
This makes it easy for your team to collaborate on projects and share information, even when you're practicing social distancing or working from across the globe.
Your team can access all their programs and information from multiple devices, making it easier than ever to keep productivity high no matter where you are.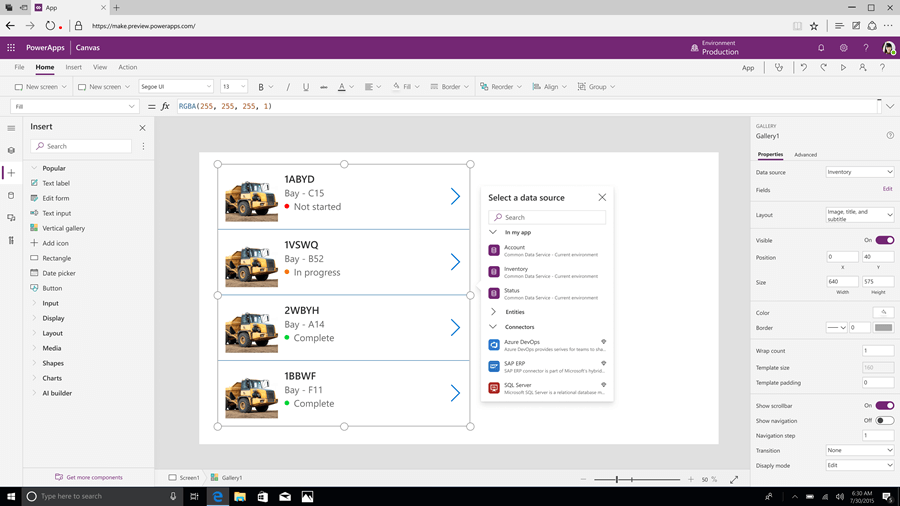 Build Apps with PowerApps for Office 365
When you begin working in PowerApps, you'll be able to choose from one of two app building options: canvas and model-driven. You can start to build an app using data you already have stored in a SharePoint list, a Power BI dashboard, sample data, and more.
You can also allow your creativity and business sense to guide how you want your apps to look and feel. A model-driven app is a great way to get a rapid solution for your business needs. You can create an app, create and design forms, create or edit views, create or edit a system chart, create or edit dashboards, add security, add business logic, and more.
PowerApps will automatically generate immersive, responsive applications that can run on any device in your business.
Automate Processes with PowerApps for Office 365
One of the great ways you can use PowerApps is to automate processes. Let's say you have analytics rolling in from your Power BI platform and those reports need to be sent out to your sales and marketing department, your research and development team, or your CFO. You can set up a PowerApps tool to automatically handle that for you.
Building logic is easy with the PowerApps point-and-click flow. You can easily guide your app users through processes to ensure you get consistent business data across the board. You can also set up automation working with more than 200 connected sources so your team's productivity stays at a peak.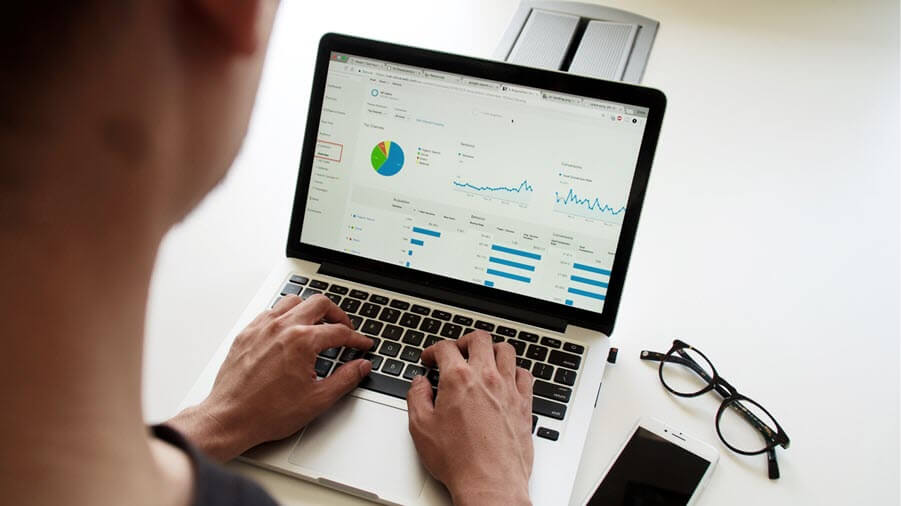 Connect Data
One of the big problems that businesses face when trying to start using big data is breaking up data silos.
Too often, the shipping department has data that the marketing department needs, but there's not an efficient way to get that data between the two groups. PowerApps can help break up those data silos and connect data across different sectors of your business.
PowerApps uses a compliant and scalable data service and app platform called Common Data Service that makes it easy to bring cloud and on-premises data sources together. You can use a business process engine to guide people through business processes, start workflows automatically, and provide rules for your data validation using business process flows.
You can also establish a single source of truth across your organization so everyone is on the same page with regard to your company's internal and external data.
Build AIs
Artificial intelligence is the future of computing, and if your business wants to stay ahead of the curve, you need to be using AI. PowerApps makes it easy to create AI models even if you don't have coding experience. You can use pre-built or configurable templates and a guided process to build, train, and publish these models.
You can apply the AIs you build to tasks such as form processing, prediction, object detection, and text classification with PowerApps's simple, intuitive interface. You can also use the Common Data Service data to train models and enhance the intelligence of your business apps. You can also pull data from Dynamics 365 and Power Automate (previously Microsoft Flow) to help train your models.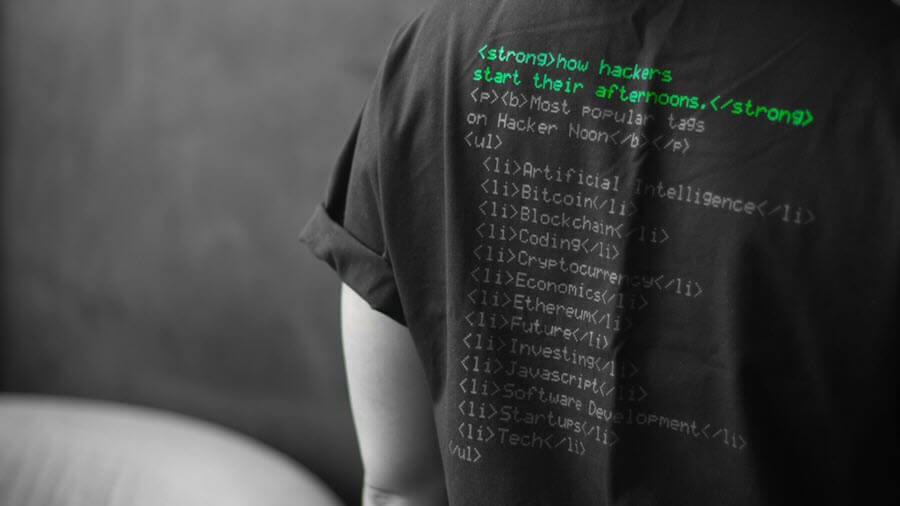 Create Secure Portals
Having access to PowerApps in your business is wonderful and can be incredibly useful in a variety of applications. But what happens when you need to collaborate with people outside your organization who may not have access to all the same data as you?
Don't worry – PowerApps has you covered. PowerApps portals allow you to give internal and external users secure access to your data. You can set this access up anonymously or through a commercial authentication provider. You can customize data for each user, set authentication requirements, and allow each user to submit their information privately.
Powerful Functionality Without Compromise
Too often, we have to make compromises with the programs we use in business.
Yes, this program works fine, but it would be better if it could just do this one extra thing. PowerApps gives you the powerful functionality you need to stop compromising and find the solutions that work for you.
Even if you don't have a team of developers on hand, you can custom-build the solutions you need from the ground up.
This can help improve your company's productivity and optimize your work systems. It can also help to foster an on-the-ground culture of innovation in your company.
Seamless Extensibility for Custom Apps
Part of the purpose of having custom-built apps for your business is to grow your business. But growing your business doesn't do anyone any good if the systems on which your business is built can't keep up.
PowerApps can help you build systems that will scale with your business, leading you to bigger and better things. As your business grows, you can use Azure Functions, standard connectors and custom connectors to other systems to seamlessly extend your app capabilities.
These can be proprietary or on-premises, depending on your needs. And if you do have a team of developers on hand, they can use PowerApps tools to broaden the existing functionality of your solutions.
PowerApps for Office 365 Stats
All of this sounds amazing, we hear you saying, but what's the on-the-ground return going to be?
Does PowerApps work to increase your productivity and profitability?
One October 2019 study showed that, yes, this tool is more than worth the investment.
According to the study, businesses that used PowerApps saw a return on investment of 362% over three years.
These businesses also experienced a 70% reduction in app development costs.
On average, businesses that used PowerApps saw a 15% improvement in business process efficiencies in year three of their use.
Learn More About PowerApps for Office 365
PowerApps can be an amazing tool to help your business increase efficiency and automate processes.
Anyone in your organization can create custom business solutions that will scale as your business grows.
You can get the functionality you need and a return on investment that will make every cent you spend on PowerApps more than worth it.
If you'd like to get started with PowerApps for Office 365 or anything else in the Microsoft Business suite, check out the rest of our site.
We provide consulting and support from a team of responsive US-based Microsoft experts.
Learn more about our Power Apps Consulting services and let us know when you're ready to start improving your organization!