Do you know what's holding back most companies from true greatness?
It is the burden of carrying on with existing business processes that consume company resources, are redundant, and leave no room for strategy and innovation.
Automating existing processes with the help of game-changing technologies helps free up critical resources and build efficiency. This, in turn, paves the way for long-term growth and sustainability.
That's why organizations worldwide are investing heavily in business process automation tools.
According to McKinsey, as of 2020, 31% of businesses had fully automated at least one essential function. Fast forward to 2022, and that figure has quickly grown, with Gartner estimating that the hyper automation-enabling software market could reach nearly 600 billion USD this year.
Put differently, tools for automating business processes have gradually turned from being an option to a condition for survival. Without one of these business process automation software solutions, you could be staring at the endless black hole of repetitive tasks, countless wasted hours, and massive revenue losses sooner than you think.
This article will cover what business process automation (BPA) software is and highlight nine popular BPA tools available today (Microsoft users, you'll undoubtedly love our first pick).
What is BPA Software?
A BPA tool is a platform that replaces repetitive manual tasks with automatic ones. It's like having a mini-robot that handles all the heavy lifting while focusing on the tasks that genuinely pull the weight for your organization.
The most mature companies use BPA software in a way that impacts the entire organization, not just IT. When paired with other methodologies, BPA software can help you:
Optimize your workflows for maximum operational efficiency
Identify areas where you're lagging in implementing continuous improvement
Empower non-technical users to create low-code business processes quickly and flexibly
Gain detailed insights into various aspects of your critical business processes
As you can see, the benefits of business process automation tools abound. So, it's up to you to choose the one that best fits your operational needs and team requirements.
To help you decide, let's explore some of the best business process automation tools on the market today.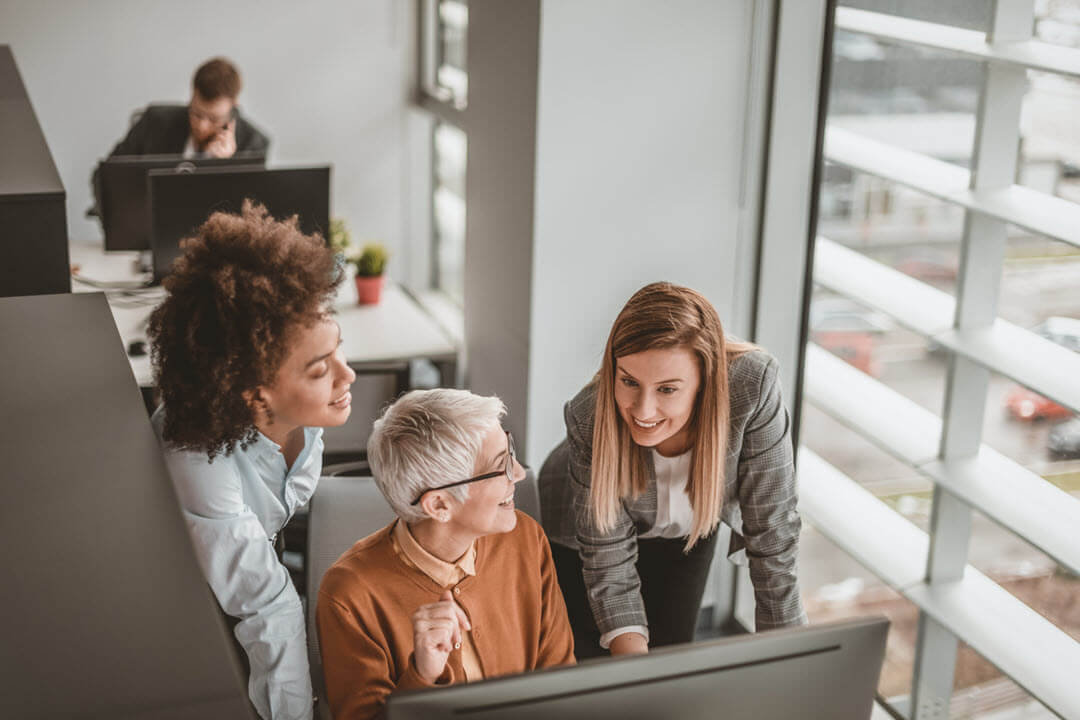 Best Business Process Automation Tools for 2022
Here are ten popular BPA tools that should be on your radar in 2022 and beyond:
Tool #1: Microsoft Power Automate
If you've been around the Microsoft Power Platform block for long enough, then you've probably interacted with Power Automate or, at the very least, heard of it. It's as popular as it is proficient, continually living up to its tagline: "Take care of what's important. Automate the rest." No wonder it's #1 on our list of business process automation solutions to try out this year.
We all know how hectic and frustrating it can be to have to face the same rigid and manual process day in and day out. It's even worse if you don't have the manpower to match. Power Automate removes all that hassle, ensuring that creating and automating business workflows will be less to worry about in your organization.
Here are some of the capabilities that make Power Automate such an automation powerhouse.
1. Flows
An automated workflow is quite simply a flow in the Power Automate environment. A flow communicates between your business applications so they can work with each other to eliminate the need for manual processes.
Typically, a flow begins with a "trigger," a pre-defined event that then prompts a response. Flows are easy to build even without prior programming experience. You need to get acquainted with the point-and-click flow designer, and you're good to go.
Three types of flows exist within the Power Automate environment, and they include:
Cloud flows are the most used type of flow available, and they enable users to trigger automation processes automatically, instantly, or via a schedule
Desktop flows use robotic process automation (RPA) techniques to automate tasks on the web or in applications on local machines
Business process flows are created to organize processes involving model-driven apps based on Microsoft Dataverse
Combined, these flows are the one-way ticket you need to unlock full automation capabilities within the Power Automate ecosystem.
2. Drag-and-Drop Functionality
Perhaps what truly makes Power Automate a one-of-a-kind business process automation tool is its built-in drag-and-drop functionality.
Most of the actual workflow automation with this platform can be done by just dragging and dropping. Combine that with the hundreds of pre-built connectors available, and you have on your hands a tool that can automate even the most complex manual business processes in a jiffy.
3. Process Advisor
How do you know what processes to automate or where to start? Well, that's a question you'll never have to answer if you're using Power Automate. Remove the guesswork with Process Advisor-Power Automate's flagship visualization tool-and identify opportunities for automation, even for complex workflows.
Process Advisor helps you to better understand places to streamline workflows by identifying which activities take the most time. This way, you get deep and timely insights into which parts of your business processes would be best to automate. It's like having a cheat code for BPA, literally!
4. AI Builder
What if you could make your business automation smarter and way more intelligent than it already is? Thanks to Power Automate's AI Builder functionality, that's a possibility. Quickly process forms using document automation, process approvals, detect texts and images, or create with pre-built models. Now, that's what we call next-level BPA!
If all this sounds like Greek to you, please feel free to reach out to a Power Platform consulting firm (like us) for further clarification.
Pricing: Power Automate currently offers two different plans. Its most popular plan starts at $15 per user per month.
Tool #2: Microsoft PowerApps
Ask anyone around, and they'll likely dismiss PowerApps as an automation platform, let alone a leading business process automation BPA tool.
The truth is, PowerApps is as much a BPA platform as any other, with tons of automation capabilities that most people give it credit for.
For one, PowerApps allows anyone, even non-IT users, to build powerful, custom, low-code apps using three key capabilities:
Pre-built templates
Drag-and-drop simplicity
Standardized data connectors
What you get in the end are fully automated processes that empower your team to solve tough challenges and focus their attention where it's needed the most.
Secondly, Power Apps integrates so well with existing Microsoft products, which makes cross-platform automation a real breeze. With the PowerApps and Power Automate integration, the custom apps you create can respond to data, updates, or changes even when they come from other platforms.
And with more than one million monthly active users and a slew of other innovations under its belt, PowerApps is bound to remain on the list of top tools for business process automation for many years to come.
Pricing: PowerApps has three different plans. Its cheapest plan costs $5 per user per app per month.
Tool #3: Microsoft Power Virtual Agents
If there's one thing we've learned so far, it's that "low-code" and BPA go hand in hand. In other words, most business process management tools top quadrant actually require little to zero programming skills. Power Virtual Agents is one of those.
Part of Power Platform's majestic quartet, Power Virtual Agents, enables you to ease the workload of your customer support team by effortlessly building highly adaptable chatbots using automation and AI-zero training required. The bots you create will be ready in mere minutes, complete with the ability to engage with both customers and employees using natural language.
And since anyone can use the platform, you don't need data experts and developers to make Power Virtual Agents work for you. This allows your customer service team to have hands-on involvement in building the bots, consequently bridging the gap that's been holding the chatbots industry back for years.
Plus, with the complexity of building conversational AI removed from the equation, you can make updates to bots without monopolizing the time of your IT team. A minute saved here and another one there could really add up, and before you know it, you and your IT team could be staring at massive time savings.
More minutes on your hands means more time to do the work that really matters.
Pricing: Power Virtual Agents for Microsoft Teams are free. Generally, though, licensing on this platform is done per tenant at $1,000 per month for 2,000 sessions.
Tool #4: Zapier
Did you know that a whopping 73% of companies spend more than an hour per day on average switching between apps?
A more recent report suggests that the average employee wastes as many as 32 days a year moving from one app to the next.
Combined, these statistics draw one common conclusion: your team could certainly do with a BPA tool that brings together all your work tools under one roof to avoid wasting crucial minutes toggling between apps. Thankfully, that's one of Zapier's strongholds.
Zapier is a tool that helps you automate a repetitive process between two or more apps-no code necessary. When an event happens in one app, Zapier can "tell" another app to perform (or do) a particular action.
Like many other BPA tools in this rundown, Zapier is very easy to use. After quick signup with your Google or social media account, you can choose which apps you want to connect to. Then you choose from popular workflows:
Send new leads personal message
Notify the team between new leads
Sync new leads with a spreadsheet or CRM
Share content across social media, and so on
However, the whole integration thing can get quite complicated, especially if you've got quite a handful of apps to bundle together. Beyond that, some users have also lamented that the app sometimes stops working without prior warning.
Pricing: Zappier starts at $19.99 per month
Tool #5: IBM's Business Process Manager
"Nobody knows the future."
It's an adage that we've all grown accustomed to, so much so that we've let it dictate our future outcomes-both in business and in life-even when they're yet to mature.
Well, with IBM's Business Process Manager, you can get a bird's eye view of your processes and where they're headed, both in the short-term and long-term. It is a business process automation tool that gives you full-cycle detail, leaving nothing to chance or guesswork.
With built-in visibility, powerful analytics, and rules-based logic, this BPA tool empowers your team to quickly resolve cases, giving them the insight and confidence to anticipate what's coming and pivot accordingly.
The interface itself is quite appealing and easy to use, allowing you to plan, develop, and test unique processes in mere minutes. But that's not all. Once you've tested the processes under different business scenarios, it'll give you a report based on your set parameters.
IBM's Business Process Manager is not without blemish for all its many notable pros. One outstanding drawback is the hang issue that causes the system to crash upon loading.
Pricing: IBM BPM starts at $600 per license
Tool #6: Grammarly
It's certainly no coincidence that 46% of businesses want to increase their content creation spending in 2022. Creating a lot of content for your blogs, social media, and email marketing isn't just important; it's mandatory to succeed in today's dynamic, overly-competitive business landscape.
As a leading AI-powered writing assistant, Grammarly helps you compose mistake-free, articulate, succinct articles and blogs almost as fast as you can say, "Here is the finished piece."
Beyond that, Grammarly also packs powerful AI bots that scan your content upon upload, understand it, and help you tweak it to fit the target audience. Best of all, this BPA tool comes with Chrome extensions that help you write on various tools that you use every day, including Slack, Facebook, Messenger, and Gmail, to mention a few. With Grammarly, even the most technical members of your team can be prolific writers.
For all its many perks, Grammarly is far from being the perfect BPA tool. For instance, most of its users report huge lags when editing large chunks of text. There's also the issue of language, as
Grammarly can only work in English. That's a huge turn-off for non-English users.
Pricing: Grammarly has a free plan. Its advanced plan starts at $30 per month.
Tool #7: KissFlow
Founded in 2012, KissFlow is the closest thing you'll come to Microsoft Power Automate and PowerApps. For that reason alone, you should definitely include it in your list of tools to automate business processes this year.
Under the hood, KissFlow is really a complete, full-fledged BPA platform, allowing your team to create perfect processes in four easy steps:
Build a form
Set a flow
Modify everything
Go live
More than 10,000 companies use KissFlow's self-serve, highly intuitive platform to build and manage business processes across departments. However, it's worth noting that KissFlow's basic plan is not exactly feature-rich, and you'll have to pay a pretty penny to access the pro or enterprise versions for a premium experience.
Pricing: The standard edition of KissFlow starts at $9 per month per user, with a minimum of ten users.
Tool #8: RoboTask
Windows users, this one is for you. Although not exactly as powerful as Power Automate and other digital process automation tools in this rundown, RoboTask is worth a try due to its wide range of automation abilities.
The tool comes with over 260 high-flexibility actions available in categories such as:
Keyboard and macro recorder
Emulation of mouse and keyboard actions
Working with Excel
Automated FTP/FTPS/SFTP file transfers
SQL database automation, and many more
However, it can take a while to get used to its outdated and, dare we say, scary interface.
Pricing: RoboTask costs $150 per license
Tool #9: Tallyfy
Studies show that 59% of businesses saw reduced costs by more than 10% when they automated a repetitive task. With Tallyfy, your team could experience these massive cost savings first-hand.
This BPA tool allows your team to automate menial tasks without coding or complex flowcharts. For instance, you can use it to:
Show or hide tasks based on powerful rules
Instantly turn your approval workflows, procedures, and forms into trackable processes
Put your businesses processes and playbooks on auto-pilot
However, there's one area where Tallyfly falls flat, and that's in the UXI department. It offers limited customizations for the user dashboard, meaning you can't really make the interface as navigable and beautiful as you'd want to.
Pricing: Tallyfy starts at $5 per user per month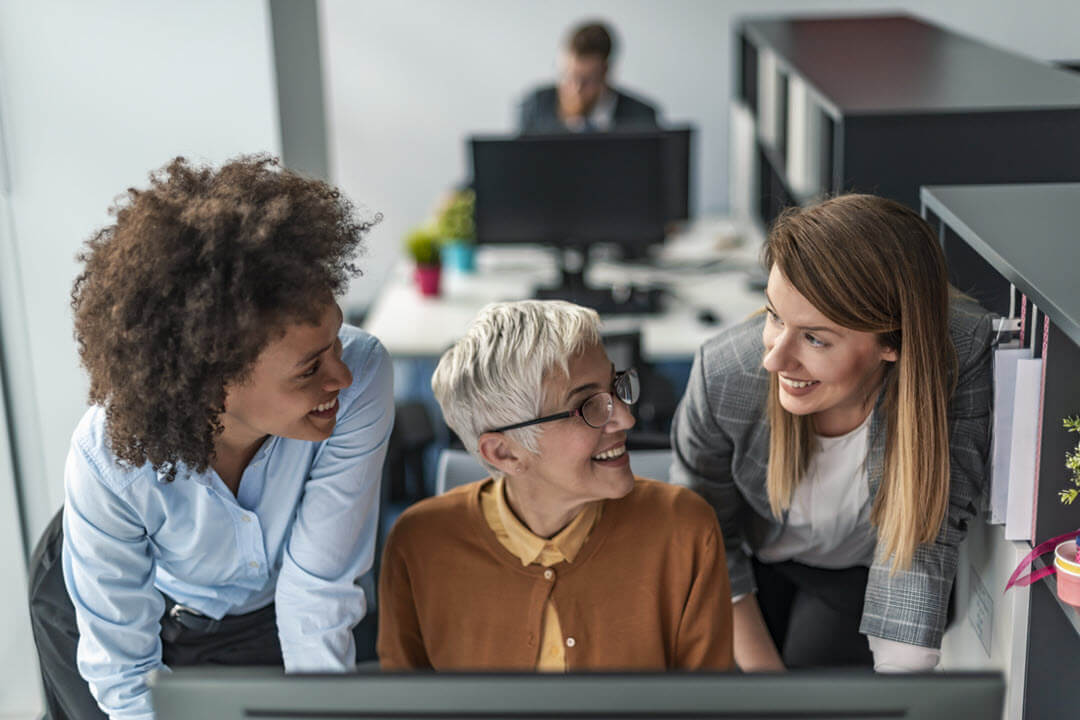 Kickstart Your BPA Journey with the Help of the Microsoft Power Platform
From this rundown, it's crystal clear that only three business process automation tools are truly worth your investment: Power Automate, PowerApps, and Power Virtual Agents. That's because they've got little to zero limitations, all while charging ridiculously low prices for individual or team licenses.
Coincidentally enough, they're all part of the well-publicized Microsoft Power Platform, which also includes Power BI, one of the most powerful business intelligence and analytics tools around.
From creating robust low-code custom apps to automating complex business processes, the BPA capabilities of the Power Platform as a whole are, quite frankly, unrivaled. Only businesses that make this tool an indispensable part of their workflows stand to reap endless, far-reaching digital innovation benefits.
Eleven million people have already said yes to the Power Platform, and the figure is growing quickly by the day. What's holding you from having a slice of this cake too? We trust you'll make the right decision.
At IncWorx Consulting, we're well acquainted with all things Power Platform. We also understand the intricacies of SharePoint, Office 365, and Azure, and we'd love to make our deep knowledge and extensive experience work for you. To find out if we're a match for you and your team, give us a call today.
And, if you'd like additional insights related to Microsoft and its powerful suite of business tech applications, feel free to check out our blog.