Technologies
Microsoft NET Consulting Services
Microsoft NET consulting for existing application development, new custom applications or legacy applications.
Stop Wasting Time and Money on "Cheap" Resources
For more than 20 years, we've helped organizations design and build solutions using the .NET Framework and .NET Core, along with other Microsoft technology, including SQL Server and Azure Cloud.
Our senior-level team members have extensive experience in business requirement gathering and web application development. As a Microsoft Gold Partner, we have honed best practices for developing a custom solution that fits your needs by combining our experience with:
Microsoft .NET 6 (Core) Development & Migrations
Enterprise Web & Desktop Application Development
Azure Cloud Services
Power Platform Integrations
Legacy Application Migrations
Microsoft DevOps
Mobile Applications
How Microsoft NET Consulting Will Work For You
Step 1
Schedule a Free Consultation
You've got a business challenge. Our team is ready to talk to you about finding the right solution on a free 30-minute discovery call.
Step 2
Choose The Service That's Right for You
Your budget, your needs, your capabilities. We will present you with options and you choose the one that works best for you.
Step 3
Meet With Your New Senior-Level Expert
Get senior-level staff assigned directly to your project. They'll learn everything about your business and get to work.
Step 4
See Results Immediately
Don't wait to get faster, more efficient, and more capable. You will immediately see results and the difference in working with us.
Your Needs. Our Expertise. Let's Get To Your Work.
You deserve more than a cookie-cutter development company. We have a solution customized for your needs, budgets, and goals. Let's get to work.
Project Consulting Services for .NET
When you have a project with a defined outcome, you want a defined scope of work. Our .NET Scoped Projects provide a roadmap to success, with the budget and timeline set in advance. No surprises. Just success.
Staff Augmentation for Application Development
There's no need to hire full-time staff to solve temporary problems. Our staff augmentation services deliver senior-level expertise to your day-to-day work, for as long or as short as you need it.
Short-Term Pay-As-You-Go Support for Software Development
Work directly with a software development professional. With online purchase options ranging from two hours to two weeks, this is a great way to troubleshoot a number of outstanding issues you're experiencing in your existing application.
"IncWorx has been a complete pleasure. They not only helped with front end transition to new platforms but have been a great partner to our internal ITS staff."
Heather Palmer
Development Managed Services: A Different Kind of Support
Microsoft Unified Support is expensive and unreliable. Our NET Development Managed Service support is affordable, fast, and easy to use. Whether you are making the switch or using support for the first time, go with one of the only Gartner-recommended alternatives to Microsoft Unified or Premier support.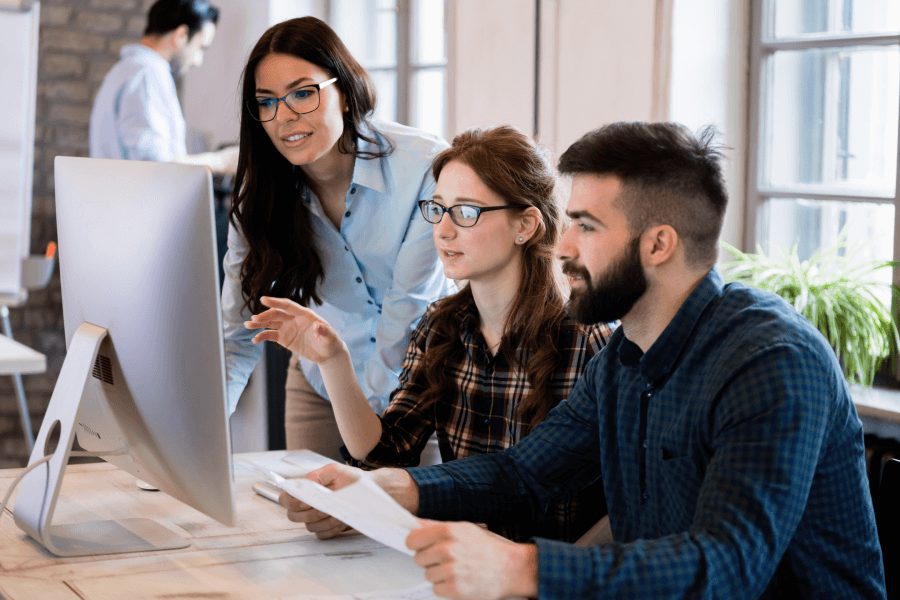 Experience To Get The Job Done Right The First Time
.NET has been around for a while. It doesn't have to be complicated. Luckily, our team of senior-level developers has seen it all. We know how to make it work… and most importantly, we know how to make it work for you.
Save time. Save money. Let's get it right the first time.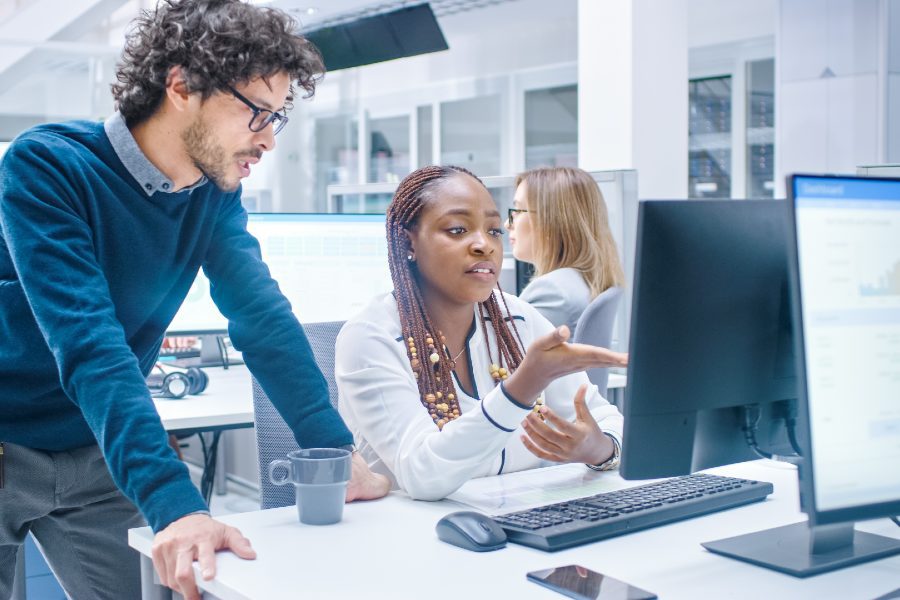 A Development Company Every Sized Organization
Our solutions range from mission-critical, line-of-business web applications to quick wins via a custom console application. We have experience developing and consuming APIs and integrating with third-party systems.
Recover The Missing Source Code You Thought Was Gone Forever
Does your organization depend on a legacy application written in .NET but without the source code? Perhaps there was developer turnover, a server crash with no valid backup or you had to terminate a vendor.
Our .NET consultants have extensive experience restoring the source code of an existing application. In fact, we've completed nearly a dozen of these projects in the last several years. We've also had cases where recovery was not possible. In this situation, our solution experts were able to recreate source code based on the live application.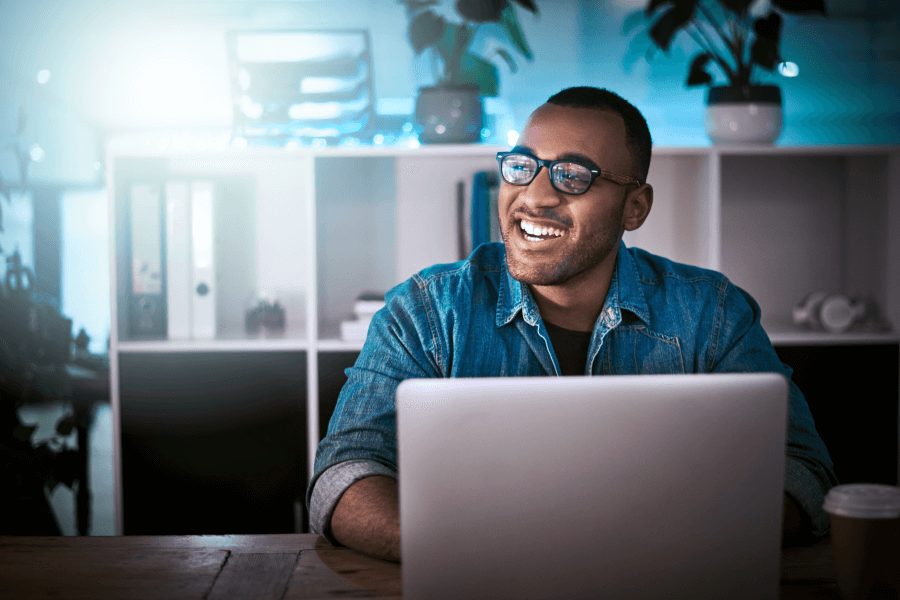 Get More From Your Business Applications
Whether developing enterprise-scale applications utilizing .NET 6 technologies in servicing several enterprise integrations or supporting standalone and compositional microservice-based tasks, IncWorx has you covered.
Get More Done.
Microsoft .NET 6 (Core) Development & Migrations
ASP.NET MVC
Web Application & API Development
Integration with Third-Party Systems
Custom Microsoft Solutions
Data Platform Integration
On-Premises, Cloud or Hybrid
Enterprise Web & Desktop Application Development
SharePoint & SFPX
Office 365 Add-Ins
On-Premises AD and Azure AD
OAuth2 / OpenID Connect / JWT
Encryption and Code Signing
Integration with Third-Party Systems
Web/Win Forms & WPF
Windows Services & Console Apps
Windows, Mac OS X, Linux Cross-
Platform
On-Premises, Cloud or Hybrid
Azure Cloud Services
SQL Server & Migrations
Non-SQL Data Storage & Migrations
Web and API Services
Micro-Services Architecture
Containers
Queueing & Events
Workflows
Internet Of Things (IOT)
Power Platform Integrations
Dual-Write
Virtual Entities
Business Events
Add-Ins
Legacy Application Migrations & SupPort
SharePoint Migrations
Latest .NET Core Technologies, including Web Services, WCF, ASMX to Web API, ASP.NET MVC to ASP.NET Core and MVC VB.NET to C#
Source Code Recovery
Web Sites
Typescript & React
Microsoft & Azure DevOps
Azure Pipelines

Azure Repos

Azure Test Plans

Azure Artifacts

Azure Extensions

Site Reliability Engineering (SRE)

Security and Compliance Planning

Source Control

Release Management Strategy
Mobile Applications
Responsive Web Applications
iOS & Android
Xamarin & Microsoft Maui Migrations
Relevant Articles to Help You Optimize Your Development
In May 2022, Power BI introduced a new addition to its ever-growing list of features, Power BI Datamart. Datamart is a new way to access and analyze data stored in a Power BI data model. Microsoft Power BI Datamarts provide users an SQL interface to query data in the...