Are you still organizing, sharing and editing your company files on a clunky, outdated legacy system? If so, your team isn't reaping the benefits of SharePoint and isn't meeting its productivity potential. Years ago, the most tech-savvy approach to document management and collaboration involved utilizing a shared file system accessible on your in-house server.
Now, tools such as Microsoft SharePoint make the process much easier and more efficient. What is MS SharePoint? Put simply, it's a resource that allows employees to create websites wherein they can store, organize, share and access critical business information from any device. Today, we're sharing a few of the ways this software can transform your business from the inside out. Streamlined operations and a productive workforce translate into satisfied, returning clients.
Read on to learn why SharePoint is a smart investment for any business, regardless of size.
What is MS SharePoint?
If you operate a business that has multiple locations, it can be difficult to make sure that every employee has instant access to the business intelligence and mission-critical documents they need. With MS SharePoint, authorized employees can open, review, edit and share documents from anywhere in the world.
This means your office staff and remote, on-site personnel all enjoy the same convenience. All they need is a web browser! For the uninitiated, SharePoint operates in a similar way as Google Drive. However, it includes a myriad of tools and features that make it a more advanced and multi-faceted solution.
It can work as a shared file repository, blog site, web content management system, and even an intranet.  It also comes in multiple versions including SharePoint Server and SharePoint Online which is part of Office 365. When you open a new team site on SharePoint, a few of the features you'll be able to include are:
File versioning
Document check-in/check-out
Indexing and searching
A designated web interface
Seamless integration with other Windows apps
What is SharePoint used for? You can use it for any endeavor designed to bring your organization together. From project deliverables to internal communications, there's no limit on the data you can save and store on the platform.
Benefits of SharePoint for Business Leaders
If you're a business owner, it pays to invest in the tools and technologies that can bring your workforce together. Next, let's discuss a few ways SharePoint can strengthen and sharpen your organization.
1. Improved Data Management
Research shows that the average worker spends 28% of the workday reading and responding to the emails that pop up in his inbox. That's roughly 2.6 hours and 120 messages per employee, per day. This data alone reveals that today's workforce is inundated with data at every checkpoint. If it isn't email, it's customer support requests, meeting minutes, marketing reports and more.
To this end, it can be an overwhelming effort to try and organize it all. Sure, you can create an elaborate file system on your desktop to keep track of all of your work-related documents, but what happens when an off-site worker needs to access one of the files? The data your company receives pertains to different projects, belongs to different teams, and is submitted in different formats and sizes.
Trying to keep track of everything is a challenge for even the strongest leaders. This is where SharePoint can help. In an instant, users can take control of the exact data points they need, without having to sift through tons of documents that they don't need. If you're using cloud-based SharePoint Online, they can do so from anywhere, at any time. The best part? You don't have to abandon your existing best practices to leverage this new form of data management.
Your SharePoint solution integrates with the Microsoft Office Suite, including Microsoft Excel, PowerPoint, Word, and Outlook as well as Microsoft Unified Communications and Microsoft Exchange Server. Users can also access line-of-business systems, including Microsoft Dynamics CRM.
At the same time, configurable back-end connections allow them to create personalized views and interactions with those systems. It's data management, made easy.
2. Simplified Business Functions
Think about the workflows you have in place to manage your day-to-day business activities. How does your business handle initiating, managing and reporting on common functions? Some of the most common activities include:
Routing a document or item for approval
Collecting feedback
Collecting signatures
Tracking an issue, project or task
Routing a document for publication
SharePoint includes various out-of-the-box workflows designed to automate these processes and more. Employees can even integrate them with familiar client applications, email programs, and web browsers for a simple and consistent user experience.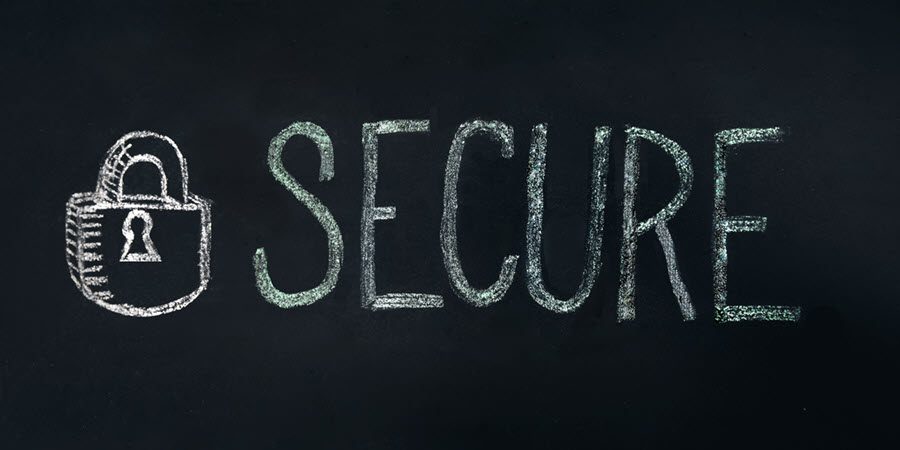 3. Regulatory Compliance and Data Security
From the healthcare sector to the legal and financial fields, there are many industries in which professionals must adhere to strict regulatory requirements and guidelines. Many of the requirements they must follow, center on effective document control.
Specifically, there should be measures in place to make sure that only authorized users are allowed to access confidential employee and client data. SharePoint allows users to specify security settings that comply with their specific compliance regulations at every checkpoint. You can also set storage and auditing policies, along with actions to take when business records expire. This helps your organization maintain compliance, all while controlling and managing business-critical information in an effective manner.
Even if your business doesn't revolve around tight compliance measures, it's still important to place controls on data access within your company. SharePoint allows you to set specific permissions that dictate control over the following entities:
Sites
Folders
Lists
Documents
Web applications
In addition, you can also set other security settings that require your employees to check out documents before editing, view all revisions made to a document and even return a document to its original state with one click.
4. Optimized Content Delivery
From blog writers to media specialists, there are many kinds of business users working behind the scenes to optimize your company's content strategy. A successful one requires timely approvals, edits, and feedback from your staff. If you're relying on a network of disparate folders to deliver robust content control, you'll likely fall short. It can be difficult to discern who's touched the document, how many times it's been reviewed, and if the version you're looking at is even the most recent one.
When you invest in SharePoint, you have immediate answers to all of these questions and more. Users can create and submit content for approval in seconds. If you pre-schedule your content to go live on your intranet or internet sites at a certain time, this means you never have to wonder if your post or article has gone through the required review stages beforehand. If you're a global company with multilingual content, SharePoint is also up to this task.
The software includes document library templates that help you navigate between an original document and its multiple translations with ease.
5. Unparalleled Collaboration
Even if you only employ a handful of people, it's essential that these team members all understand how to communicate and collaborate. If they don't have access to resources that facilitate this aim, it's all too easy for discord and disarray to emerge. This is especially the case with document control. Person A might create a document and expect Person B to review it. However, while Person B has the document open, Person A remembers a few changes he wanted to make and opens it back up before resaving it.
Suddenly, neither person knows which version is the most accurate, as neither document is complete. SharePoint features version controls that track every single edit made to a document, along with the time it occurred and the person responsible. Moreover, only one person can access the file at a time to prevent duplicate work. Co-workers can share files and updates in real-time, improving their collaborative efforts.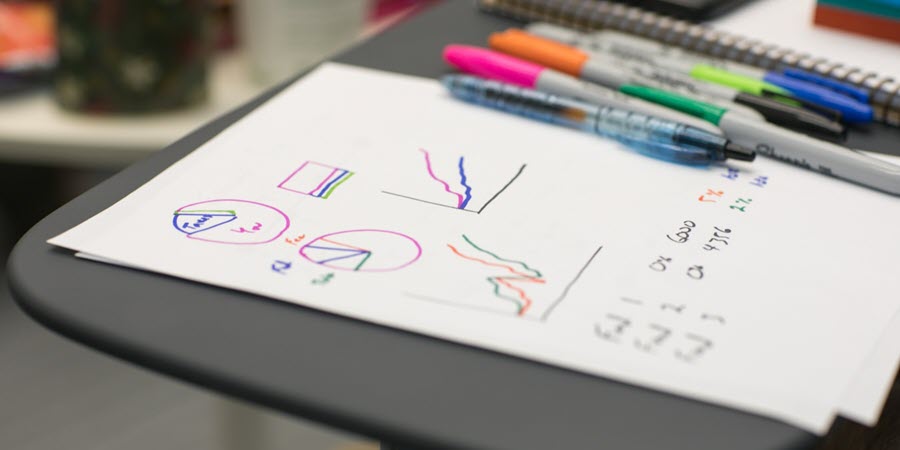 6. Increased Productivity
As a business leader, how many hours per week do you think you spend digging through the archives to find a file? Whether you're searching inside of a filing cabinet or clicking through an endless sea of folders, it can be mind-numbing and frustrating to devote time during the busy workday to a wild goose chase.
When all your documents are consolidated onto a SharePoint platform, searching for what you need is as simple as a few clicks. Don't send your employees down the rabbit hole looking for a single form. You can organize each SharePoint site to include only the folders and subfolders you need. This way, you can go straight to the source when time is running out and you have to make a quick business decision. While this is a helpful feature for business managers, it's equally advantageous to your employees.
When they aren't spinning their wheels looking for the data they need, they're able to devote more time to their core responsibilities.
7. Centralized Administration
If you're at the helm of your company's SharePoint solution, there might be a few times when you need to adjust the configuration. With such a vast platform, you might expect this process to be a major pain. However, SharePoint comes equipped with a central administration console that makes this process a breeze.
Authorized administrators can make all changes in a centralized single location rather than clicking around to multiple pages. On the console, you're able to access, monitor and update the following data:
Application management features
System settings
Backups and restorations
Security settings
General application settings
This feature allows you to effectively maintain control over the entire SharePoint platform, regardless of how widespread yours is.
8. Easy Customizations
While the standard SharePoint functionality is robust, your teams might require specialized functions to perform their roles. If this is the case, SharePoint developers can build custom applications and connect them to the software with ease. This option means that your team members will always have instant access to the tools they need to do their job. As a manager, you can also customize your organization's SharePoint experience by adding your brand logo!
9. No Development Work Required
The success of your business hinges on its ability to remain tech-savvy and relevant as trends progress. This means you may be required to build advanced solutions to meet your customers' needs. Think you're out of the game because you never learned to code? With SharePoint, you don't have to.
The software includes features and tools that allow you to press ahead without requiring a degree in computer science. Whether you need to build a website from scratch, update your existing one, or create a specialized online tool for your team members, you can do so with SharePoint.
10. Skill Set Identification
Do you have an expansive enterprise with multiple satellite offices performing different tasks? If so, it can be hard to keep up with the unique skill sets and job responsibilities of every single team member. If you need advice, guidance or information from a specific person, how would you locate that individual? If you only have 20 or so people in your company at a central location, it's relatively easy to track down a colleague.
This step becomes more time-consuming if you have hundreds or even thousands of employees to search for. SharePoint allows you to create organizational charts to make this process as quick as possible. These provide a visual representation of each person's role within the greater team. Clicking on each person's name will also reveal his or her role and availability.
Leverage the Benefits of SharePoint to Grow Your Organization
There's a reason why thousands of Fortune 500 companies choose SharePoint as their go-to document and collaboration control solution. If you strive to join their ranks, this is an important step.
What is MS SharePoint?
It's your company's golden ticket to improved functionality across the board. From data management to colleague searches, the software includes a range of solutions meant to make corporate teamwork as successful as possible. The efficiencies you'll realize within your in-house teams alone are enough to make the return well worth the investment. Interested in learning more about the benefits of SharePoint and how it can improve your business? Contact us today to schedule a consultation and let's connect!